Zenb Spaghetti & Black Bean Meatballs
SERVES 2
PREP TIME 20 minutes
COOK TIME 10 minutes
TOTAL TIME 30 minutes
FEATURED IN RECIPE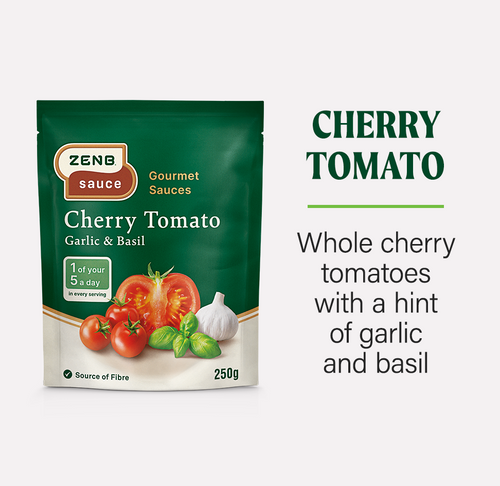 Cherry Tomato Gourmet Pasta Sauce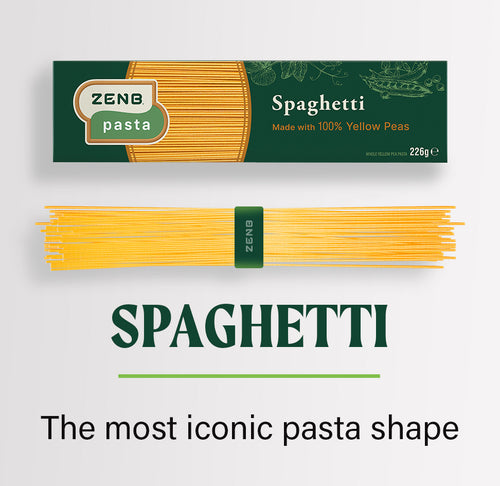 Spaghetti
Everyone remembers the iconic scene in Lady & The Tramp where the main characters slurp up a plate of spaghetti & meatballs into a kiss. We've partnered with vegan influencer Ambertheevegan to bring you this ultimate comforting dinner using ZENB Yellow Pea Spaghetti, flavoured only with ZENB Cherry Tomato, Garlic and Basil Gourmet Sauce. A meat-free twist made using black beans and a hidden ingredient – vegan Worcester sauce. This dish is high in protein thanks to ZENB Spaghetti and black beans. Almost too good for sharing! Perfect for lazy days when you still want to eat something nourishing and high protein as it's prepped and cooked in just 30 minutes!
Brought to you by: @ambertheevegan
INGREDIENTS
170g ZENB Spaghetti
ZENB Cherry Tomato & Garlic Gourmet Sauce
1 can pinto or black beans
50g oats
2 cloves garlic
1 onion
1 tsp smoked paprika
1 tsp mixed herbs
1 tsp vegan Worcester sauce
1 tsp nutritional yeast
salt & pepper to taste
INSTRUCTIONS
1.
Pre-heat the oven to 180C. While it heats up, dice the onion and crush the garlic.
2.
Add all of the ingredients, apart from the ZENB Spaghetti and ZENB Gourmet Sauce, to a food processor or mix in a blender/masher until combined.
3.
Roll the mixture into balls and place on a baking tray, cooking in the oven for 15 minutes.
4.
Once cooked, add the meatballs to a frying pan with the ZENB Cherry Tomato Sauce on low-medium heat for five minutes.
5.
While the meatballs are frying, boil the ZENB Spaghetti as per the instructions on the packet.
6.
Drain the Spaghetti and add everything to a serving bowl, top with some fresh basil or coriander and enjoy!
Tasty Tips
If you don't have a food processer, a blender or masher works well too, but your "meatballs" will just be more chunky – making the dish to your personal preference is always best!