Vegetarian Spaghetti Bolognese with Mushroom Ragu
SERVES 4
PREP TIME 10 minutes
COOK TIME 20 minutes
TOTAL TIME 30 minutes
FEATURED IN RECIPE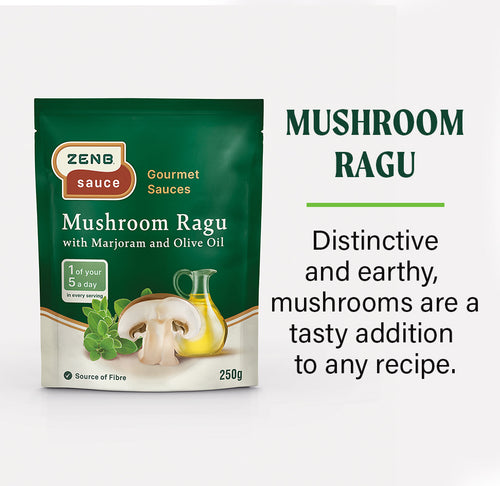 Mushroom Ragu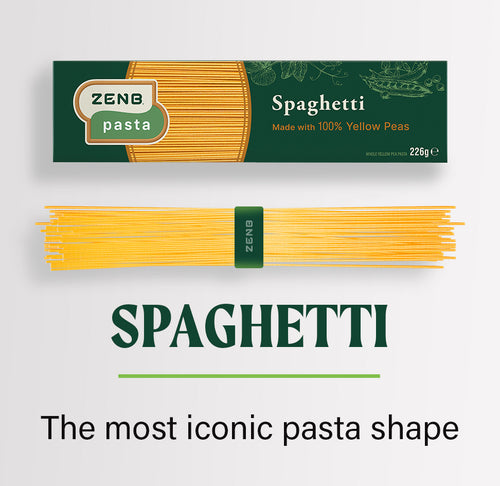 Spaghetti
We are so excited to introduce ZENB's new ragu sauce range! For the big occasion, we partnered the food photographer & recipe developer
Jo Harding (@ modernfoodstories) to create a unique Spaghetti Bolognese recipe that we know the whole family will love, a real crowd pleaser.
This new recipe is made using ZENB's new mushroom ragu. Made with whole mushrooms that adds a great chunky texture to your favourite pasta dishes, and we hope it adds a real point of difference to our Gourmet Sauce range.
Whether you are vegetarian or just looking to cut down on your meat intake, this healthy spaghetti Bolognese with mushroom ragu is packed with protein, fibre and is super filling. Good luck fighting over seconds!
INGREDIENTS
2 packets ZENB mushroom ragu
2 tbsp extra virgin olive oil
1 medium onion, finely diced
2 carrots, diced small
150g mushrooms, diced small
2 ribs celery, diced small
2 cloves garlic, minced
2 tbsp fresh rosemary, chopped
1.5 tsp dried oregano
2 bay leaves
1 (400g) tin chopped tomatoes
1 tbsp balsamic
1 tin green lentils, drained + rinsed
Salt and Pepper to taste
Handful fresh basil, chopped
Grated parmesan
ZENB Spaghetti
INSTRUCTIONS
1.
Heat 2 tbsp of olive oil in a large dutch oven or non-stick pan. Add the onions, carrot, mushrooms, celery and garlic and fry for 5 minutes on a medium heat until soft.
2.
Add the oregano, rosemary, salt and pepper, bay leaves ZENB Mushroom Ragu, lentils and chopped tomatoes. Bring to the boil then simmer for about 15 - 20 minutes until thick.
3.
Adjust seasoning to taste and serve with fresh basil, add the ZENB yellow pea spaghetti and parmesan.
Tasty Tips
Cook the ragu on a low / medium heat to let the flavours really absorb.
Feel free to serve with vegan parmesan for a dairy free option.