Spinach Stuffed Shells
SERVES 4
PREP TIME 20 minutes
COOK TIME 40 minutes
TOTAL TIME 1 hours
FEATURED IN RECIPE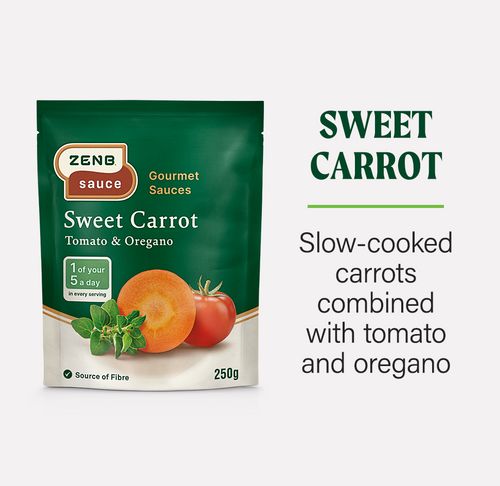 Sweet Carrot Gourmet Pasta Sauce
Spinach Stuffed Shells is an easy and healthy vegetarian dinner recipe that can be prepared in advance! With three types of cheese, the ultimate cozy, family-friendly meal is a hearty and satisfying meatless dish that's perfect for hungry appetites.
Created By: Anna Janecka @anna_janecka
INGREDIENTS
ZENB sauce Sweet Carrot, Tomato and Oregano sauce
1/2 package jumbo pasta shells (about 20-25 shells)
2 packages frozen chopped spinach, thawed
1 package of ricotta cheese
2 cups shredded mozzarella cheese, divided
¼ cup grated Parmesan cheese
1 egg
1 tablespoon chopped fresh basil (or 1 teaspoon dried basil)
½ teaspoon salt
½ teaspoon garlic powder
INSTRUCTIONS
1.
Preheat oven to 180 degrees C. Spray a 9 x 13-inch dish or round baking tin with cooking spray. Pour half of the Sweet Carrot, Tomato and Oregano sauce into the bottom of the dish. Save the rest of the sauce for later.
2.
Prepare pasta according to package instructions; drain and rinse under cold water.
3.
Squeeze all of the liquid out of the spinach. I usually use a kitchen towel for this, and just keep squeezing until you wring out as much water as possible. Place spinach in a large bowl.
4.
Add ricotta, 1 ½ cups of the mozzarella, Parmesan, egg, basil, salt and garlic powder to the bowl with the spinach and stir really well with a fork to combine. Stuff each shell with about 2 tablespoons of the spinach mixture.
5.
Arrange stuffed shells in the prepared baking dish, open side up. Pour remaining half of the marinara sauce over top. Sprinkle with remaining ½ cup of mozzarella.
6.
Cover with foil and bake for about 30 minutes, or until heated through. Remove the foil cover during the final 5-10 minutes to allow the cheese to get a little bit crispy on top.
Tasty Tips
You can prep ahead: Assemble the stuffed shells in the baking dish as instructed. Cover and refrigerate for up to 24 hours.
If you'd like to make the Spinach Stuffed Shells with Meat Sauce, simply add 250g of cooked ground beef or ground Italian sausage to the marinara sauce.