Spaghetti alla Puttanesca Recipe
SERVES 2
PREP TIME 5 minutes
COOK TIME 15 minutes
TOTAL TIME 20 minutes
FEATURED IN RECIPE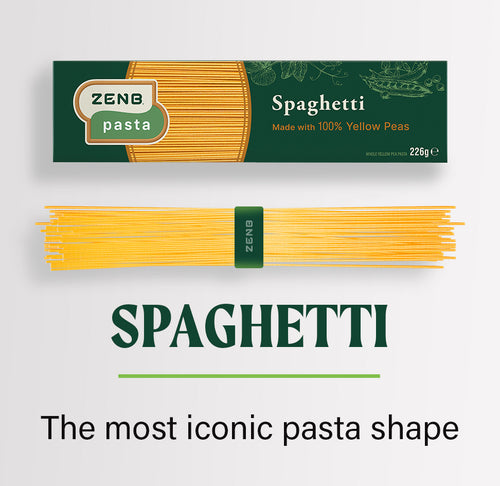 Spaghetti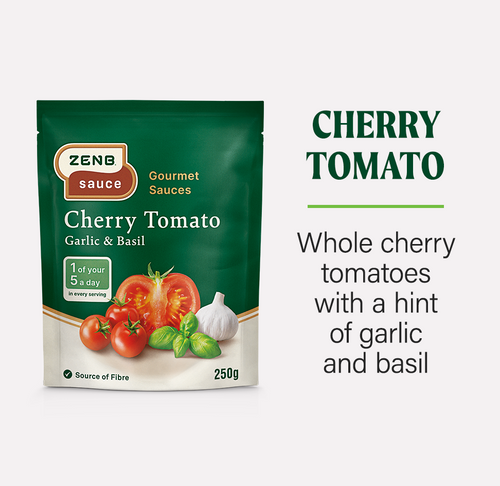 Cherry Tomato Gourmet Pasta Sauce
ZENB Spaghetti & Cherry Tomato, Garlic and Basil Gourmet Sauce with anchovy, tuna, capers, olives and garlic to make the classic puttanesca. Serve with a fresh green salad. This recipe is perfect for a main meal and you may even have leftovers for lunch the next day!
Brought to you by: @spophieh_photo
INGREDIENTS
1 pack ZENB Spaghetti
1 pack of ZENB Cherry Tomato, Garlic and Basil Gourmet Sauce
4 tbsp extra virgin olive oil
4 garlic cloves, thinly sliced
6 anchovy fillets, finely chopped
1/2 tsp chilli flakes
60g capers, chopped
60g pitted black olives, chopped
1 can of tuna (140g)
Small handful of parsley, finely chopped
30g grated parmesan cheese, + more for serving
1/2 tsp of cracked black pepper
INSTRUCTIONS
1.
Add 4 tbsp of extra virgin olive oil, add the garlic, anchovy fillets, chilli flakes - heat through until golden.
2.
Add the capers and olives - fry for a minute and stir to combine.
3.
Cook ZENB Spaghetti according to instructions on pack.
4.
Add ZENB Sauce, can of tuna (fork through), zest and juice of lemon, the cooked ZENB Spaghetti, 100ml of pasta water, chopped parsley, parmesan cheese, 1/2 tsp black pepper - heat through for 3 minutes.
5.
Serve and top with extra parmesan cheese.
Tasty Tips
Add the lemon for a citrus kick and parmesan for maximum creamy texture!