In The Kitchen With: Nadia's Healthy Kitchen
If you're looking for some plant-based inspiration, Nadia's Healthy Kitchen page is the perfect place to visit! A qualified nutritionist, recipe creator and food blogger, she regularly shares both sweet and savoury plant based meal ideas with her followers. Nadia has a passion for creating healthy, yet simple recipes using everyday ingredients that are easy to find.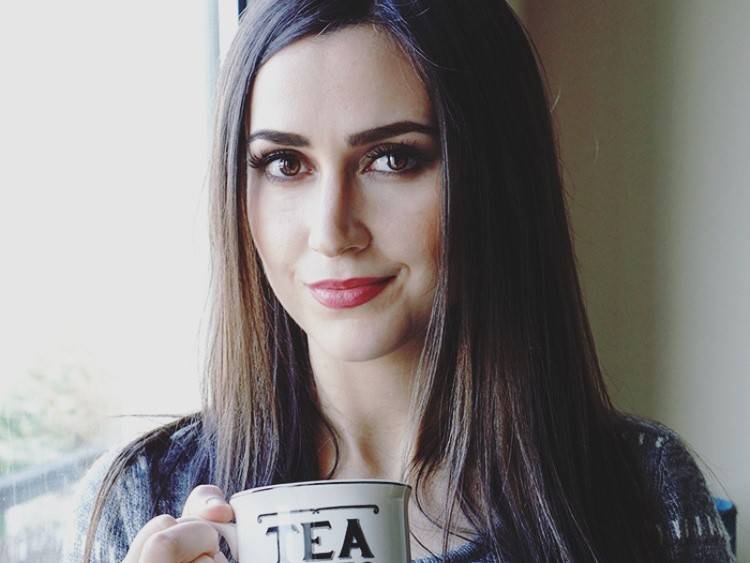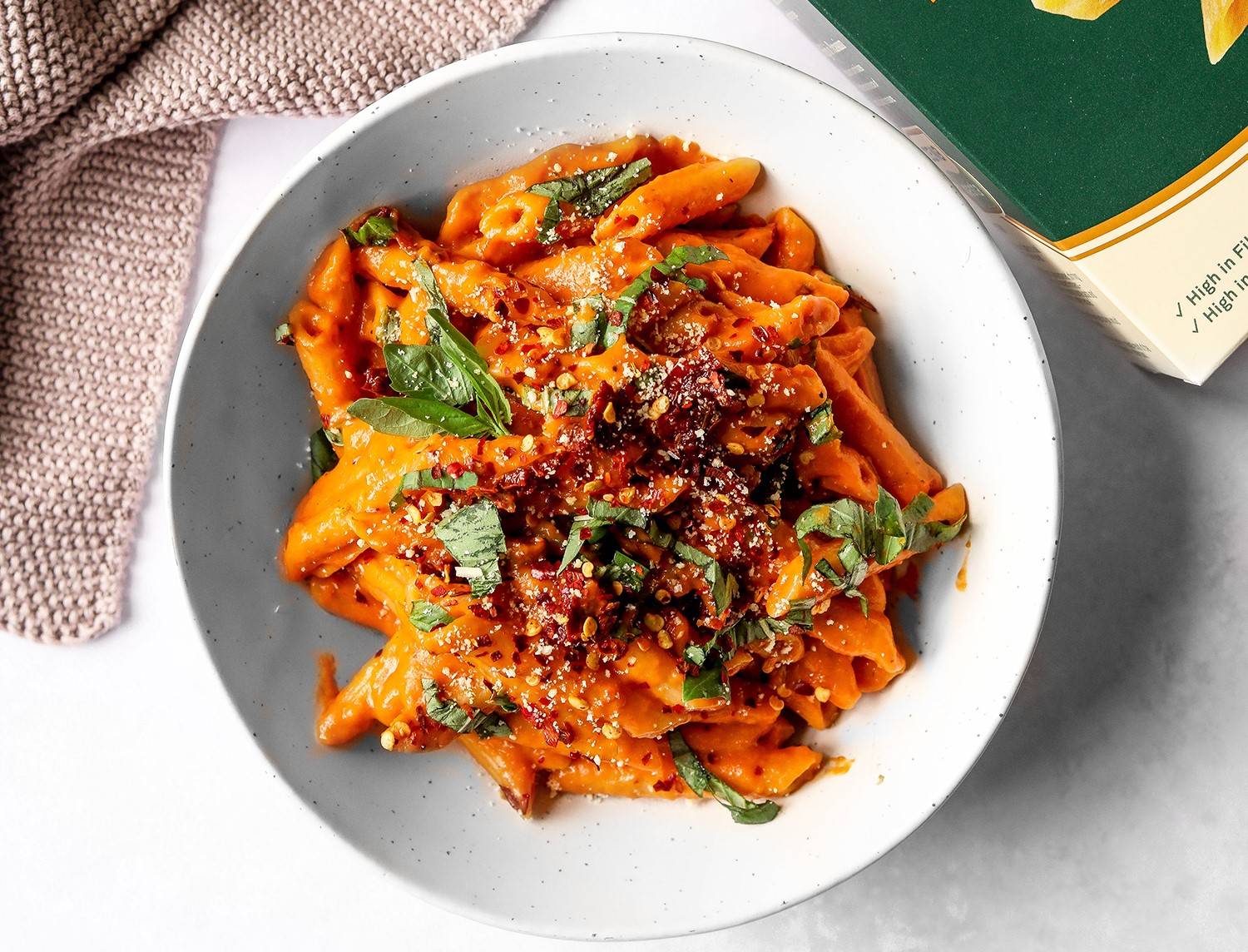 With that in mind, we asked Nadia to whip us up something special using our ZENB Yellow Pea Pasta. Discover how to make Nadia's super tasty 'Roasted Red Pepper Penne' here, or watch the video below, happy cooking!

Discover more about Nadia's healthy kitchen and the favourite dishes she loves to cook!
First of all, tell us a bit about you?
I was born in Iraq, so moving to the UK was a massive culture shock and it took a lot of work and effort for me to fit in and find my place. I originally started off as an Accountant however after a few years of soul searching to find what I was truly passionate about - I never thought food, nutrition, food photography and videography would ever be something I would be able to make a career out of! After a few years of lots of experimenting, trial and error, research and watching online tutorials and taking online courses, I'm now a full-time blogger, recipe creator, food photographer and video developer/editor.
When did you discover your love for cooking?
I was never really into cooking and bought into the diet culture during my late teens, so I relied heavily on packaged foods as it was easier to count the exact calories I was consuming, which of course now I realise I had a very unhealthy relationship with food. It was only after I had my first bad eczema flare up that covered my entire face that I realised what I was eating wasn't doing my body any good. That's what sparked my interest in food, nutrition and cooking!
What do you enjoy most about creating and developing new recipes?
I'm a creative person and find testing and creating my own recipes an amazing outlet. It can get a little frustrating when a dish I've thought up doesn't turn out quite right, especially after 7-8 trials. But when I do finally get the results I wanted, it brings me to much joy and satisfaction!
What are your favourite dishes to cook?
I'm in my element when I'm in the kitchen cooking whether that's sweet or savoury. Although my diet is mainly plant-based, I do cook meat dishes for my partner every now and then. My mixed background meant I was exposed to both Western and Eastern flavours, so I love experimenting and trying dishes from different cuisines. I have to admit that I do have a major sweet tooth and do focus quite heavily on developing healthier sweet treats so I can enjoy them on a regular basis. I'm not fussy when it comes to food and one of those people who will eat anything and everything!
You're also a registered nutritional therapist – can you tell us a bit more about this?
I experienced first hand the impact good nutrition and a healthy diet can have on overall health and wellbeing. I decided to take my passion for nutrition further and so enrolled in a 3 year nutritional therapy course. After completing many exams, 200 clinical hours and reading countless research papers, I realised just how complex the world of nutrition is. It definitely helped improve my relationship with food and made me realise that when it comes to food, it's not as black and white as to say one food it good while the other is bad. I'm constantly learning and reading up on new research and studies that are constantly being released. This knowledge has made me want to help people feel good in their own bodies and live their best lives.
A lot of us are often looking for ways to add more veggies into our meals, do you have any advice you could share?
One of the things I love to do, especially when I know I have a busy week ahead, is to chop up loads of vegetables, place them on a tray with a drizzle of olive oil, salt and pepper and roast them. I make a big batch and store it in the fridge - that way I can easily add vegetables to any of my meals or even have them as a snack with some hummus or guacamole. You can mix up the vegetables each week and use different spices and seasonings to keep things interesting. Using vegetables as the base of a sauce (like I did in my roasted pepper penne sauce) is also a great way to add vegetables to a dish. Finally, I like to make different variations of veggie soups each week that I have as a starter to warm up my stomach. That way I know I've had some vegetables before I've even started my main meal!
Have you cooked with yellow peas before? Would you recommend them to others?
I have! Yellow split peas are used in Iraqi stews, which my mum used to make for us growing up. My partner is from a Bangladeshi background, so I cook a lot of yellow pea based curries for us too. They're delicious, versatile and a great way to bump up the protein content of a meal!
What was the inspiration behind your ZENB recipe?
I wanted to create a colourful dish that wasn't tomato based and that would be perfect for spring/summer. As ZENB pastas are packed with protein, my main focus was to get some vegetables and loads of flavour into the sauce. I wanted to create something a little different that wasn't too complicated. You can add anything else you want like different types of vegetables or even meat if you're not vegan.
Here at ZENB we are driven by helping raise awareness around issues of food waste – can you share any tips of how you try to reduce waste in your cooking?
My biggest tip would be to plan your meals before you do your weekly food shop. One of my biggest mistakes used to be buying random food items without having anything specific in mind that I was going to used them for, then completely forgetting about them in the fridge until they had gone bad. Don't do your food shopping while hungry. A bit of an obvious one, but I always have a quick snack before food shopping if I'm hungry to avoid picking up way more food than I need. Know the difference between 'best before' and 'use by' dates. I know some people who will throw out perfectly good food because it was a couple of days past it's best before date. Experiment! Just because traditionally a food isn't used in a certain dish, doesn't necessarily mean it won't work! For example the other day I was making a curry and had a courgette in the fridge that was about to go off. I had never tried or heard of courgettes being used in a curry, but decided to add it anyway and it worked really well!
Finally, what's coming up next for you?
I have a lot of things that I would like to do in the near future from writing my first cookbook, opening my own nutritional therapy clinic and possibly starting a health food product, but as of now I'm continuing with creating fun and easy recipes for my followers and creating videos for amazing brands like ZENB!
---