Whether you're looking for the perfect morning pick-me-up or an afternoon delight, try this delicious recipe for beetroot porridge. It's bursting with flavour, packed full of goodness and gluten and is dairy free. Yummy!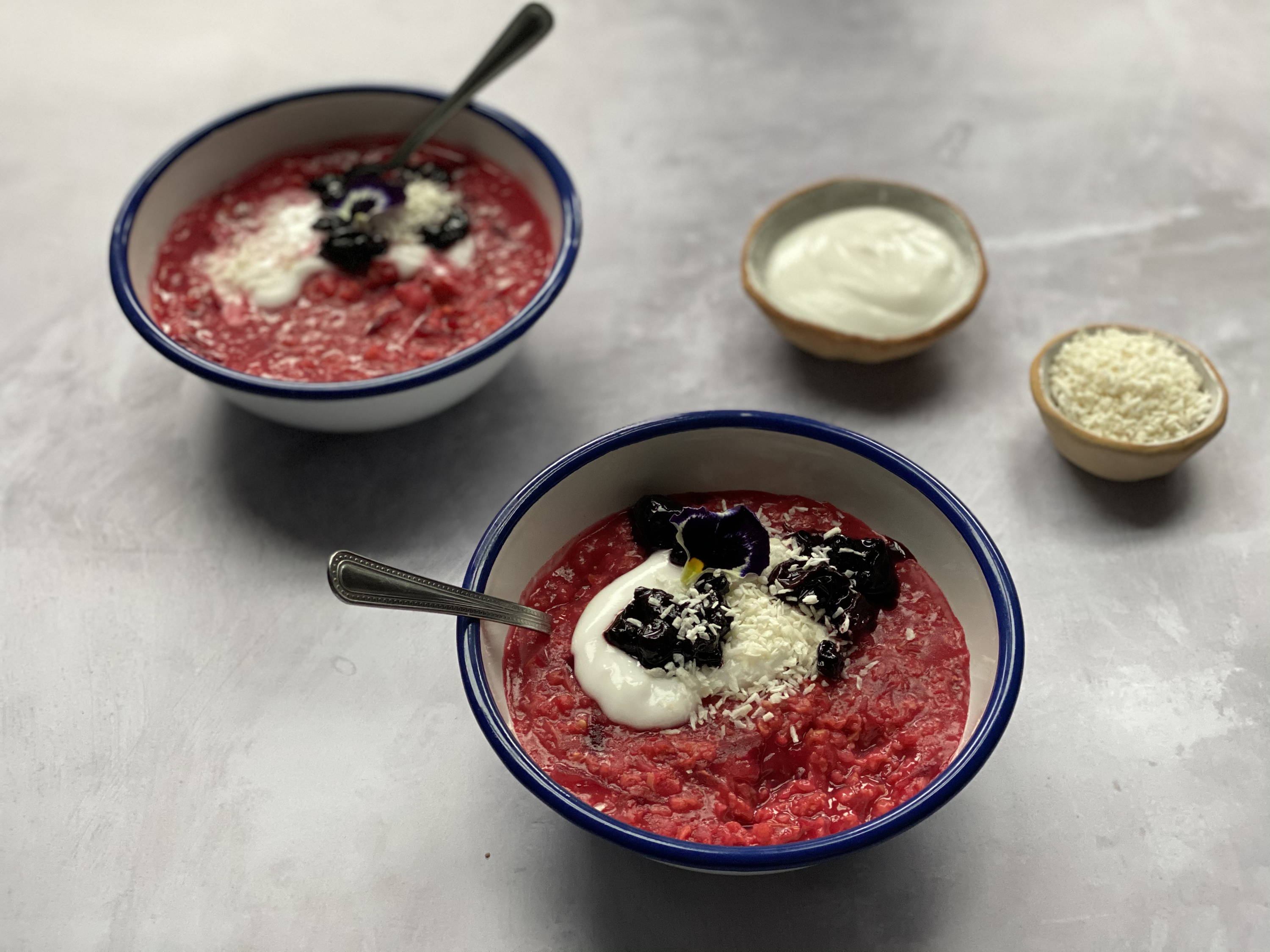 Beetroot Porridge
1 apple, grated
1 beetroot, peeled and grated
125g gluten-free oats
225ml coconut milk
225ml water
1 tablespoon coconut oil
Pinch of salt
Pinch of vanilla from vanilla pod
Honey, optional
Plant-based yoghurt, fresh fruit or fresh flowers for optional garnish

Berry Jam
250g frozen forest fruits
125g coconut sugar
Beetroot Porridge
1. In a small saucepan add the coconut oil, apple, beetroot and salt and lightly boil so the beetroot is slightly cooked.

2. After about five minutes add the gluten-free oats followed by the coconut milk and water.

3. Simmer for around 10 minutes.

4. Reduce to your preferred consistency, cooking longer for thicker porridge or less time if you prefer it runnier.

5. Add the vanilla and honey to taste.

Berry Jam
1. In a medium saucepan bring the fruit and sugar to a simmer.

2. Cook for 20 minutes until the mixture has thickened and reduced.
3. Allow to cool, then store in a jar in the fridge until ready to use.
Divide the oats between two bowls, add a spoonful of your favourite plant-based yoghurt and a spoonful of the jam, then sprinkle with coconut flakes and fresh fruit as you wish.