Bites Of Nature: Episode Five
WOODLAND WONDERS WITH JAMES WONG
For the final guest of the series, botanist, presenter and self-confessed 'plant geek', James Wong, explains how enjoying nature is a true form of self-care. Listen as James Wong and Jasmine Hemsley trade tips on houseplant maintenance, discuss how to create luscious and wild views from an inner-city windowsill's and why their favourite Christmas gifts to give loved ones, are the ones that bloom and grow.
London-based James, lives with over 500 houseplants, something which has given him endless hours of fascination and allows him to do a spot of gardening even if it's 10pm at night and thunder storming.
During this fascinating episode, James shares his thoughts on how the most beautiful spots of nature aren't always located in far flung exotic jungles and beaches; but rather in the greenery of London parks, the butterfly hotspots of the English countryside and the multisensory meanders through natural British woodland.
Guiding you to the end of the episode, take a walk with Jasmine as she leads you through a meditation in a green forest filled with some of Britain's greatest trees to find a sun soaked clearing that will allow a sense of calmness to slowly settle around you.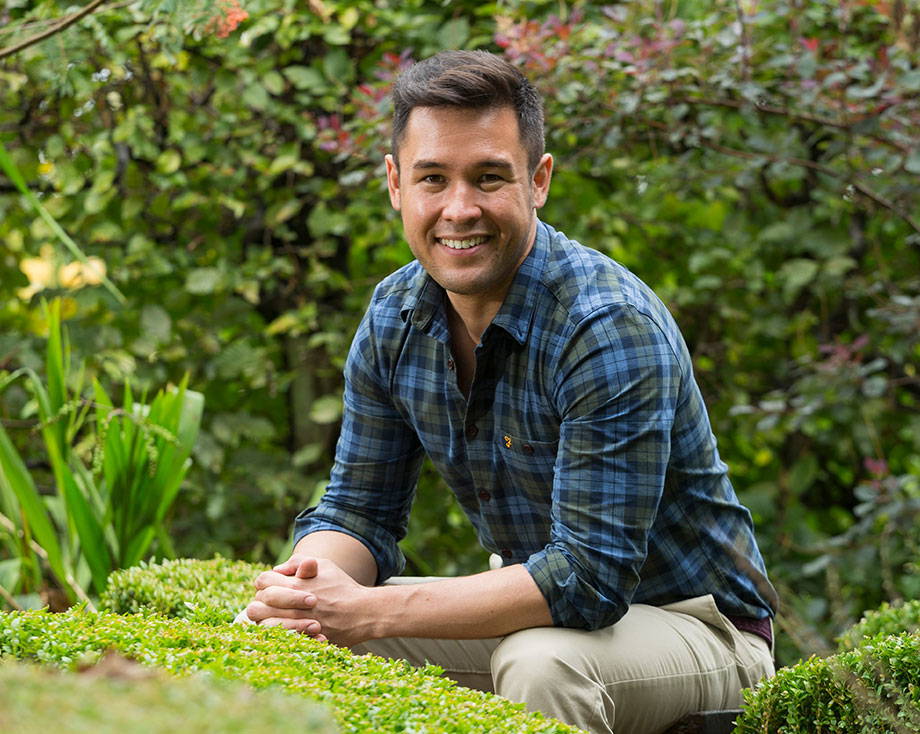 GET TO KNOW JAMES WONG
James Wong presents the BBC daytime coverage of the RHS Chelsea Flower Show and has been involved in a number of other BBC productions including, Grow Your Own Drugs, Countryfile, Gardeners World, Gardeners Question Time, Great British Garden Revival, Our Food and Fossil Detectives. As a writer, James has authored a number of books, including Homegrown Revolution, Grow for Flavour and How to Eat Better. Column for the Observer Magazine and the in-house Ethnobotanist for Liz Earle, James is Determined to bring new life to an old genre, his raw passion and untameable sense of adventure are infectious. James is a unique blend of explorer, anthropologist, gardener, and always, ethnobotanical adventurer.
WOULD YOU LIKE TO KNOW MORE?
BE IN THE KNOW OF WHAT'S NEW
Sign up to join the ZENB Community and receive email updates, promotional offers and inspiration from ZENB. You can unsubscribe at any time. To find out more about how we handle and protect your personal data, please read our Privacy Policy.
ONE BITE CLOSER TO A BETTER WORLD