ZENB Easy Curried Lentils
SERVES 4
PREP TIME 10 minutes
COOK TIME 25 minutes
TOTAL TIME 35 minutes
FEATURED IN RECIPE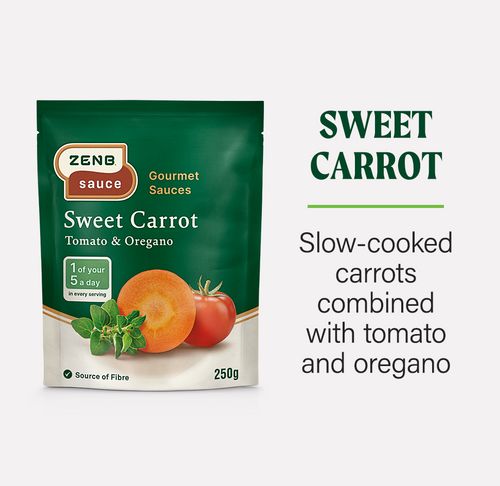 Sweet Carrot Gourmet Pasta Sauce
This low-calorie, gluten-free recipe is made using ZENB Sweet Carrot and Tomato Marinara Pasta Sauce to help make preparation easier while delivering a flavourful dish.
INGREDIENTS
ZENB Sweet Carrot Gourmet Pasta Sauce
1 cup uncooked brown lentils
2 teaspoons olive oil
1 medium yellow onion, finely chopped
1 medium carrot, finely chopped
3 cloves garlic, minced
1/4 teaspoon kosher salt
2 tablespoons curry powder
1/2-inch piece of ginger, peeled, grated
1/4 cup roughly chopped fresh coriander
2 cups hot cooked rice
INSTRUCTIONS
1.
Bring 3 cups water to a boil in medium saucepan. Add lentils; reduce heat to low. Simmer 20 min., or until tender. Drain lentils.
2.
Meanwhile, heat oil in large skillet on medium heat. Add onions, carrots, garlic and salt; cook 4-5 min. until softened. Add curry powder; cook 1 min. stirring constantly until fragrant.
3.
Stir in ZENB Sauce and ginger. Reduce heat to medium-low. Add lentils; simmer 2-3 min. or until heated through. Sprinkle with coriander before serving with rice.
Tasty Tips
Serve with a fried egg and crusty bread for a great brunch dish.