Wild Alaska salmon, spinach and pasta bake
SERVES 2
PREP TIME 15 minutes
COOK TIME 20 minutes
TOTAL TIME 35 minutes
NUTRITIONAL FACTS
Calories:
| | |
| --- | --- |
| Total Fat | g |
| Saturated Fat | g |
| Trans Fat | g |
| Cholesterol | mg |
| Salt | mg |
| Carbohydrates | g |
| Fibre | g |
* Nutrition information is estimated based on the ingredients and cooking instructions as described in each recipe and is intended to be used for informational purposes only. Please note that nutrition details may vary based on methods of preparation, origin and freshness of ingredients used.
FEATURED IN RECIPE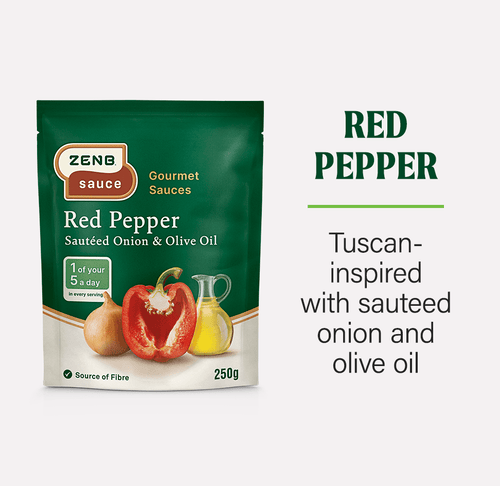 Red Pepper Gourmet Pasta Sauce (250g)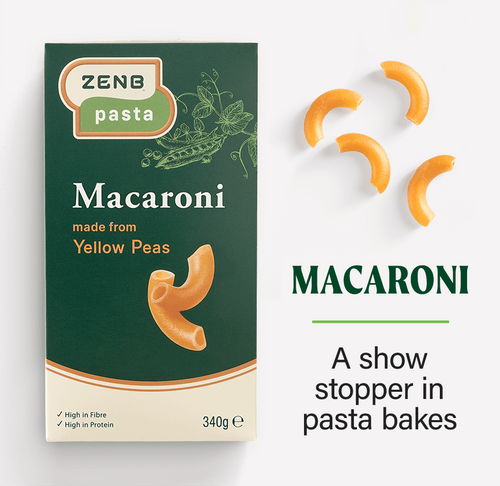 Macaroni Pasta
A combo of pink wild Alaska salmon and ZENB Fusilli Pasta and Gourmet Sauce to make it high in protein and fibre! This recipe can be pre-made for lunch in the week or a gourmet dinner in the evening.
INGREDIENTS
2/3 box of ZENB Macaroni
1 (250g) pouch ZENB Red Pepper Sauce
1 can of pink wild Alaska salmon
100g fresh spinach
Salt and freshly ground black pepper
2 (125g) balls mozzarella cheese, sliced
INSTRUCTIONS
1.
Preheat the oven to 200C/Gas 6. Drain the canned salmon, discarding the liquid. Remove any skin and bones, if wished, then break the salmon into chunks.
2.
Cook the pasta according to pack instructions, until tender. Sauté spinach.
3.
Put cooked pasta into a bowl, add spinach, the pasta sauce and salmon chunks, stirring gently to mix. Season with a little salt and pepper.
4.
Share the pasta mixture between the dishes.
5.
Arrange the mozzarella slices over the pasta. Transfer to the oven and bake for 10 to 15 minutes, until browned and bubbling.
Tasty Tips
This can also be made using ZENB's other Gourmet Sauce flavours!
If you like you can also sprinkle with breadcrumbs.