The Ultimate Breakfast Sandwich
SERVES 2
PREP TIME 10 minutes
COOK TIME 5 minutes
TOTAL TIME 15 minutes
FEATURED IN RECIPE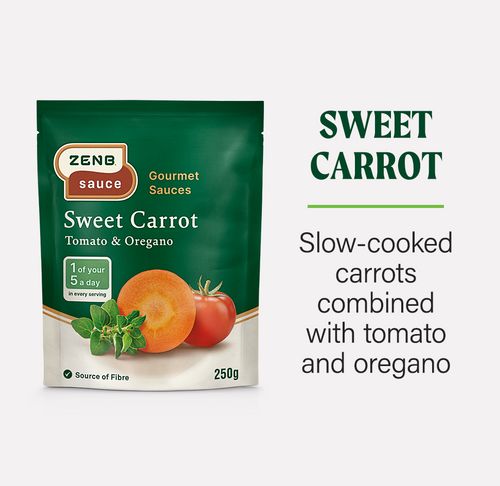 Sweet Carrot Gourmet Pasta Sauce
Upgrade your bacon and egg sandwich for this nutritious and gourmet bagel. Accompanied by a layer of grilled haloumi, fried egg and avocado, the Sweet Carrot Sauce brings all the flavours in this bagel perfectly together and highlights the diversity of the Gourmet Sauces.
Brought to you by: @anna_janecka
INGREDIENTS
ZENB Sweet Carrot Sauce
2 eggs
2 bagels
1 avocado
4 slices of Halloumi cheese
1tsp olive oil
INSTRUCTIONS
1.
Toast your bagels in the toaster.
2.
Smash 1 avocado by fork, leave some chunky bits.
3.
Fry your halloumi cheese in a frying pan on a high heat.
4.
When the bagels are toasted and all other ingredients are out and ready, fry your eggs with some olive oil.
5.
Whilst the egg is frying, cook the ZENB Gourmet Sauce according to pack instructions.
6.
Assemble the sandwiches immediately, while eggs are at their best – a layer of Sweet Carrot Sauce (about 2-3tbsp per bagel should do), halloumi cheese, egg and avocado on top.
Tasty Tips
Eat the bagel immediately instead of saving for later as the ingredients will make the bagel soggy!
Try adding cooked bacon to up the protein even more.