Spaghetti Frittata
SERVES 3
PREP TIME 10 minutes
COOK TIME 30 minutes
TOTAL TIME 40 minutes
FEATURED IN RECIPE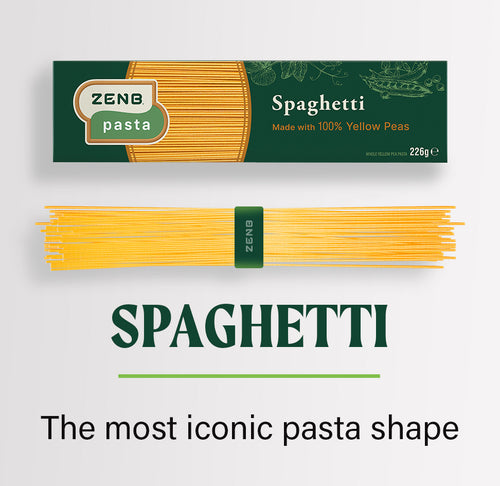 Spaghetti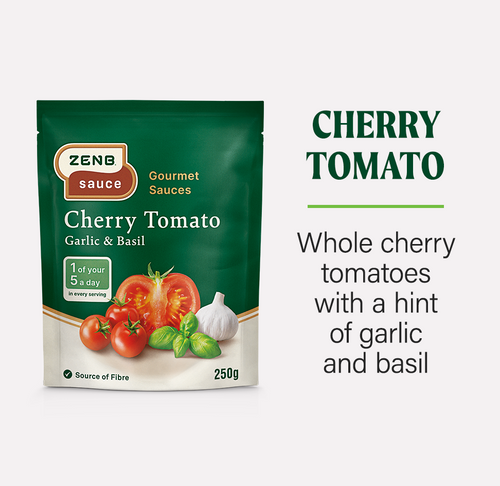 Cherry Tomato Gourmet Pasta Sauce
Often made with leftover Spaghetti, this recipe is a classic of Southern Italian tradition. ZENB Spaghetti combined with cherry tomato basil sauce, fresh cherry tomatoes and feta cheese is just a perfect combination and a quick option for lunch, or dinner.
Brought to you by: @anna_janecka
INGREDIENTS
1 pack of ZENB Spaghetti
1 pack of ZENB Cherry Tomato Gourmet Sauce
2tbsp olive oil, divided
3 large eggs
1/2 tsp dried thyme
1/4 tsp salt
1/8 tsp ground pepper
1/4 cup parmesan, freshly grated
2 cloves garlic, minced
1/2 a small shallot, thinly sliced
2tbsp feta cheese
Optional garnish: fresh thyme or basil
INSTRUCTIONS
1.
Cook Spaghetti according to the package instructions. Meanwhile in a large bowl, whisk eggs with dried thyme, salt, and pepper. Stir in parmesan and set aside.
2.
Heat 1tbsp olive oil in a 10-inch pan over medium. Sauté garlic and shallots for a couple minutes, until fragrant.
3.
Turn the heat to low, then add cooked Spaghetti and marinara to the pan. Stir everything together until well-combined.
4.
Evenly spread out the ingredients in the pan. Pour whisked egg mixture over top, making sure that it reaches all parts of the pan (you may have to lift the pan up and move it around so that it spreads evenly!).
5.
Crumble feta cheese over top of everything, and cover, over low and cook for 10-15 minutes.
6.
Once cooked garnish with fresh thyme, cut in quarters and enjoy!
Tasty Tips
Instead of feta cheese, you could try another cheese like goat.
Try adding kale, spinach or swiss chard if you would like to add in more veggies.