Quick and Easy Spaghetti Bolognese
SERVES 2
PREP TIME 15 minutes
COOK TIME 15 minutes
TOTAL TIME 30 minutes
FEATURED IN RECIPE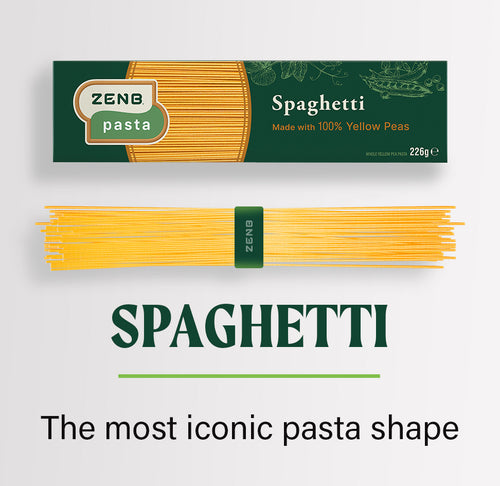 Spaghetti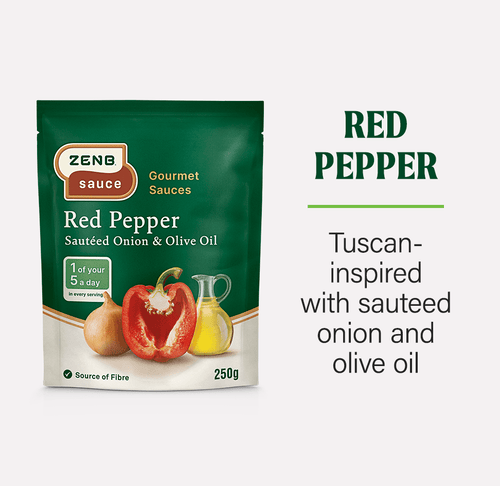 Red Pepper Gourmet Pasta Sauce (250g)
ZENB Red Pepper, Sauteed Onion & Olive Oil Gourmet Sauce combined with minced beef, served with new ZENB Yellow Pea Spaghetti!
Brought to you by: @anna_janecka
INGREDIENTS
ZENB Red Pepper, Sauteed Onion & Olive Oil Gourmet Sauce
1 pack of ZENB Yellow Pea Spaghetti
2 tablespoons olive oil
1 large onion finely chopped
500g ground beef
1 tablespoon dried oregano
3 cloves garlic
Salt and pepper
Parmesan cheese for serving
INSTRUCTIONS
1.
Heat the olive oil in a large pan over medium heat. Add the onions and sauté until lightly golden, 2 to 3 minutes.
2.
Add the garlic and fry another minute.
3.
Add the ground beef; fry until fully cooked and no pink shows at all in the meat (about 8 minutes).
Add the oregano and Sauce and mix with the meat.
4.
Season with the salt and pepper. Reduce the heat to low and cook for at least 10 minutes (you can cook longer for a deeper flavour).
5.
In the meantime, cook the spaghetti according to the package instructions.
Drain and serve topped with the sauce and cheese (if using).
Tasty Tips
Seasoning the meat with salt and pepper adds an extra kick of flavour which is key to speeding up the cooking time of this sauce.
When adding the dried oregano, try rubbing it between your palms to release maximum flavour.

For extra depth of flavour, add a half cup of a wine of your choice before adding the tomatoes.