Pork sausage and Dill pasta
SERVES 2
PREP TIME 5 minutes
COOK TIME 20 minutes
TOTAL TIME 25 minutes
FEATURED IN RECIPE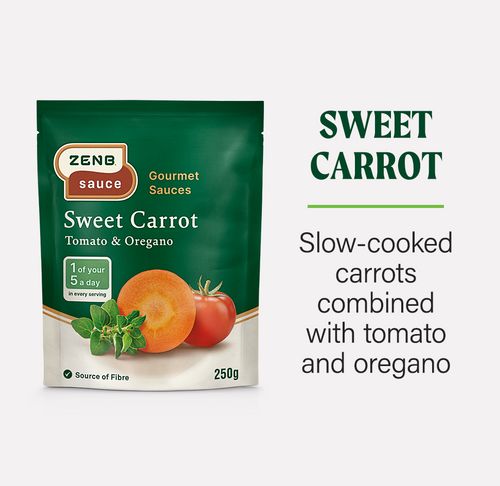 Sweet Carrot Gourmet Pasta Sauce
Elevate your pasta dish, with ZENB Gourmet Sauces. Content creator, @shotbykoray has created a delectable pork sausage recipe using our Gourmet Sauce range. Paired with fresh dill and spaghetti with a splash of white wine!
INGREDIENTS
1 ZENB Sweet Carrot, Tomato & Oregano Gourmet Sauce
1 garlic clove
2 tbsp extra virgin olive oil
200g pork sausages
40ml white wine
5g fresh dill
200g spaghetti
Parmesan
INSTRUCTIONS
1.
Pan fry garlic clove in oil at medium-low heat until golden brown and remove.
2.
Cut open sausages from casing to remove meat and add to pan. Break meat apart while cooking. Fry for 5 mins at medium heat.
3.
Add white wine and cook until it evaporates.
4.
Add the Gourmet Sauce to sausages, cook on low heat for 3 mins and mix in dill.
5.
Meanwhile, place spaghetti into a pot of boiling water. Cook until al dente and drain.
6.
Add spaghetti to sauce and mix thoroughly.
7.
Serve and grate Parmesan to taste.
Tasty Tips
Remember to remove the skin from the sausages to break it down into smaller pieces.