Penne with French onion & Aubergine Ragu
SERVES 2
PREP TIME 5 minutes
COOK TIME 25 minutes
TOTAL TIME 30 minutes
NUTRITIONAL FACTS
Calories:
| | |
| --- | --- |
| Total Fat | g |
| Saturated Fat | g |
| Trans Fat | g |
| Cholesterol | mg |
| Salt | mg |
| Carbohydrates | g |
| Fibre | g |
* Nutrition information is estimated based on the ingredients and cooking instructions as described in each recipe and is intended to be used for informational purposes only. Please note that nutrition details may vary based on methods of preparation, origin and freshness of ingredients used.
FEATURED IN RECIPE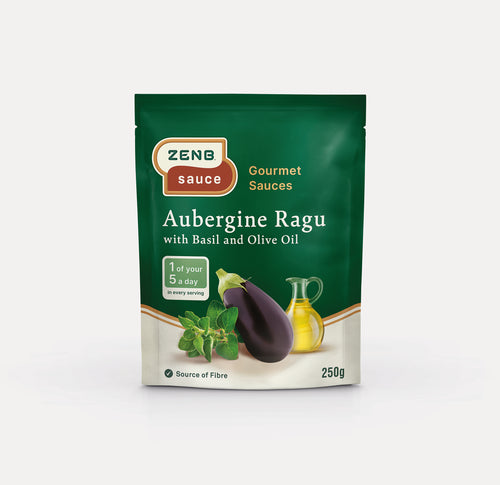 ZENB Aubergine Ragu 250g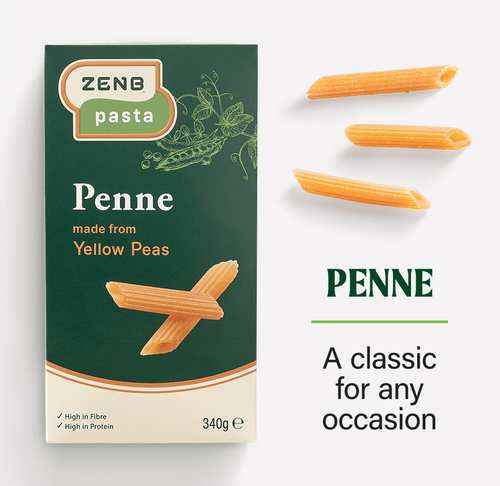 Penne Pasta
Indulge in the flavourful combination of ZENB Penne with buttery caramelised onions, complemented perfectly by the rich notes of our Aubergine Ragu. We've elevated the dish with double cream, mustard & thyme that pairs seamlessly with our unique Ragu. Top it off with a generous helping of cheese, crunchy chopped mixed nuts & fresh rocket leaves for a delicious meal.
INGREDIENTS
170g ZENB Penne
1 pack of ZENB Aubergine Ragu
2 tbsp butter
1 white onion - thinly sliced
Pinch of salt and pepper
50ml white wine
1 tbsp worcestershire sauce
1/2 tsp Dijon mustard
Sprig of Thyme
50ml Double cream
30g Parmesan - 1/3 to add to the Ragu - 2/3 for serving
Stilton to taste
Handful of chopped nuts
Rocket for a simple side salad
INSTRUCTIONS
1.
Melt butter in a pan over a medium heat. Add the onion and season with a pinch of salt. Cover for 5 minutes to help the caramelisation process.
2.
Remove lid and cook for 10 minutes or until caramelised.
3.
Meanwhile, bring a large pot of lightly salted water to a boil, cook the ZENB Pasta according to the packet's instructions.
4.
In the pan with the onion, add white wine to de-glaze, Aubergine Ragu, Worcestershire sauce, Dijon mustard, thyme, salt & pepper and heat through for 3 minutes
5.
Remove the thyme.
6.
Add the cooked pasta to the sauce, double cream and 1/3 of the parmesan. Stir through
7.
Serve up. Top with parmesan, stilton and chopped nuts. Serve with a fresh rocket salad.
Tasty Tips
Don't be afraid to get the onion really crispy and charred, this adds so much flavour.