Cherry tomato dip with smoked vegan cream
SERVES 4
PREP TIME 15 minutes
COOK TIME 0 minutes
TOTAL TIME 15 minutes
FEATURED IN RECIPE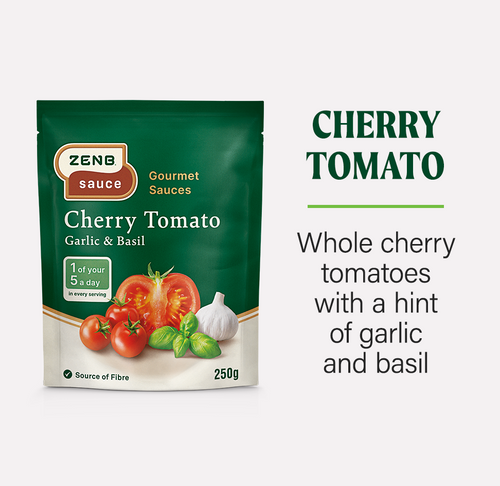 Cherry Tomato Gourmet Pasta Sauce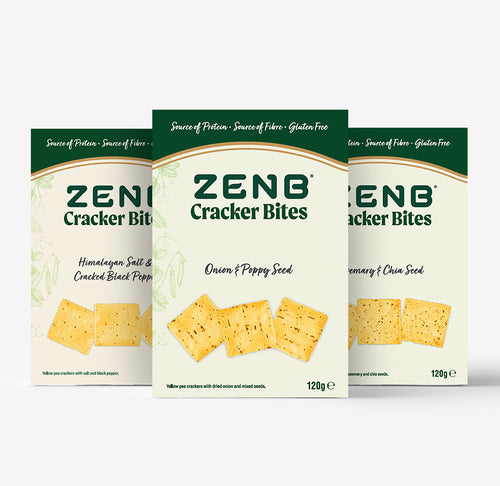 Cracker Bites Variety Pack
Indulge your taste buds with this delightful tomato dip accompanied by a smoky cashew cream. The combination of our ZENB Cherry tomato sauce, aromatic herbs, and the rich creaminess of cashews creates a harmonious blend of flavours that will elevate any appetizer spread or snack time. Brought to you by @lauren_lovatt - the dip is easy to prepare and will surely impress your guests with its vibrant colours and irresistible taste.
What's more this dip is the perfect partner to serve with our yellow pea cracker bites. The mild creamy taste works perfectly with all three flavours.
INGREDIENTS
250g ZENB Cherry Tomato Gourmet Sauce
150g cashews
150ml water
1-2 tsp nutritional yeast
3 tbsp lemon zest
½ tsp salt
INSTRUCTIONS
1.
Soak the cashews in hot water for one hour and then rinse.
2.
Blend all the ingredients for the cashew cream together totally smooth.
(That's everything BUT the sauce btw)
3.
Place the mixture into a medium sized bowl, cover in recyclable clingfilm and smoke with a smoking gun.
4.
Layer the cream with the ZENB cherry tomato sauce.
It's ok to do it cold - no need to heat it up!
5.
Serve with crackers or bread.
Tasty Tips
This recipe also works perfectly with our ZENB Red Pepper or Sweet Carrot Gourmet sauce.
Tell me more
Not sure what we mean by a smoking gun?
The smoking gun is a tool which offers a handheld alternative to traditional smoking methods. The cold smoke is easy to direct with the smoking tube and can be added at any stage of a dish. With the smoking gun, it's easy to control the intensity of the smoke flavour you're adding.