Fresh carrots and oats have a wide-ranging number of health benefits. So, what better way to start your day than with a quick breakfast jam-packed with oats and fresh carrots that doesn't require any cooking but comes with a boost of flavour from ZENB Carrot Veggie Sticks?
What we're talking about is carrot cake overnight oats with a ZENB Carrot Veggie Stick — a flavourful breakfast recipe that can help you be at your best every single day of the week. Made with a mix of carrots, coconut, raisins, walnuts, and, of course, oats, this is a meal that'll only take you 10 minutes to make at night, so you can have it right when you wake up in the morning.

Bonus: You can either eat this dish cold out of the fridge, or you can heat it up in the microwave. Either way, you're sure to get the oats and veggies you need to start your day off on the right foot.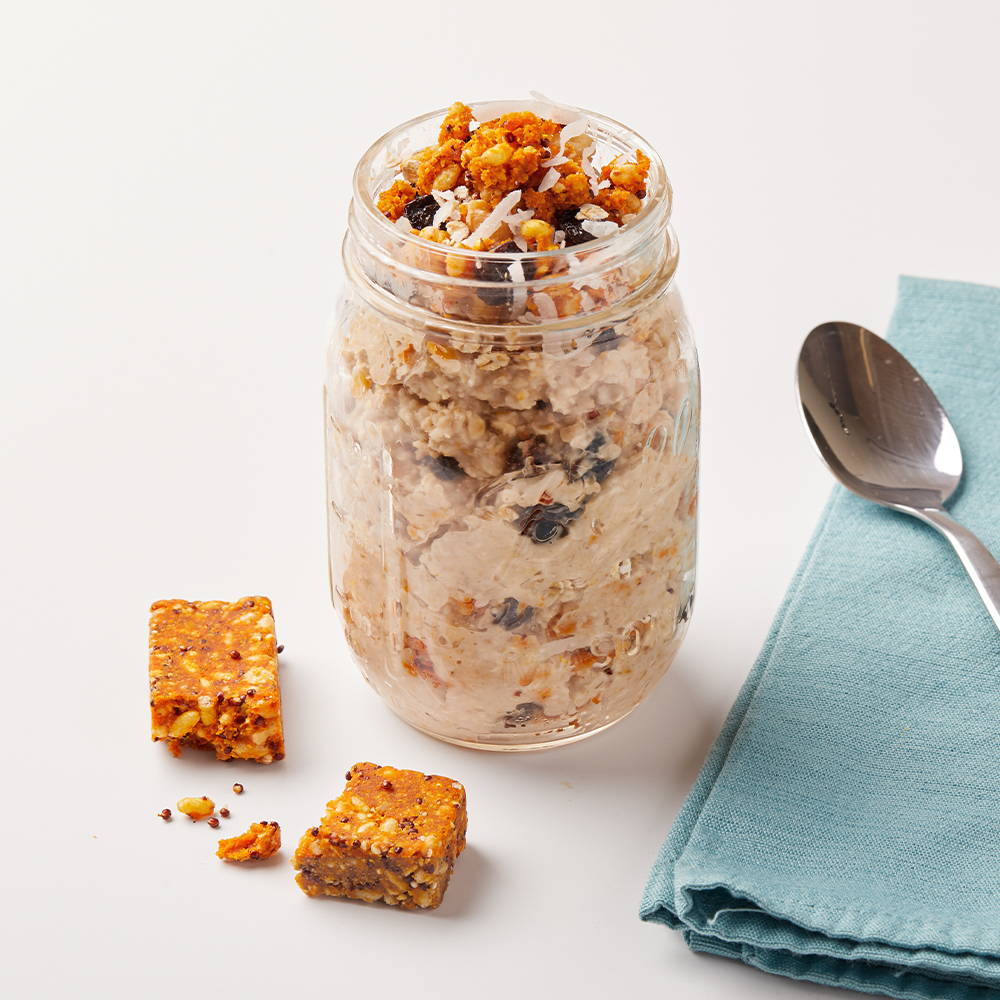 CARROT CAKE OVERNIGHT OATS
SERVES: 2
1 cup oats
¼ cup shredded coconut
½ cup shredded carrot (to make the most of the whole vegetable, we recommend using the carrot peel, too)
⅓ cup raisins
1 ½ tablespoon maple syrup
½ teaspoon cinnamon
2 cups almond milk
⅓ cup chopped walnuts
1 ZENB Carrot Veggie Stick, crumbled
1. Mix and stir all ingredients together in a container that can be closed and sealed tightly. Place container in the fridge overnight.
2. In the morning, give the overnight oats a thorough stirring.
3. Serve and enjoy!
Help reduce food waste by using what's in your fridge. You can customize your carrot cake overnight oats by adding expiring fruits and veggies to the mix.