Butternut Squash Soup Topped with ZENB Pumpkin Veggie Sticks
As the summer winds down and temperatures begin to drop, comfort foods become more important than ever. By comfort foods, you're probably thinking red meat and desserts filled with sugar, right? Well, at ZENB, our version of comfort foods are a little different.
Ours actually begin and end with veggies, because we believe that food should make you feel and function better —especially when you need a little feel-good, pick-me-up snack or meal.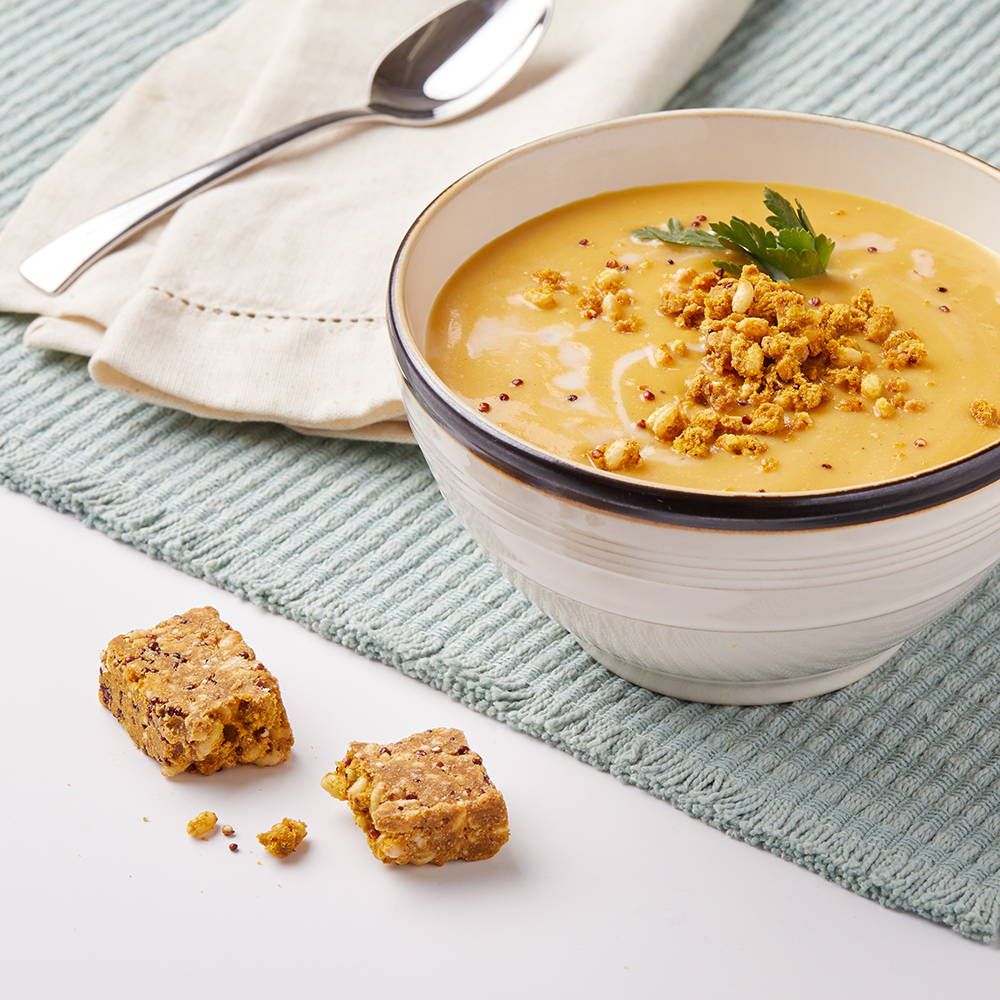 One of our go-to dishes for exactly that is butternut squash soup topped with a ZENB Pumpkin Veggie Stick. Not only does it warm the mind, body, and soul after a long day of work, but it's also veggie-forward and sure to satisfy your taste buds. (Not to mention, it only takes a handful of ingredients and 15 minutes to make!)So, next time you're tempted to indulge in something that might taste good but make you feel bad, try this butternut squash soup recipe so you can enjoy the best of both worlds.
Butternut Squash Soup
Makes: 2 to 4 servings
Ingredients
1 butternut squash diced
1 litre vegetable stock
1 small onion chopped
1 garlic clove
1 teaspoon chopped parsley
1 teaspoon crushed red pepper flakes
½ teaspoon of salt
ZENB Pumpkin Veggie Stick, crumbled
Instructions
1. Pour vegetable stock into a pot.
2. Place all remaining ingredients except the ZENB Pumpkin Veggie Stick into a mixing bowl and mix together.
3. Take all ingredients in the mixing bowl and add to the pot with vegetable stock.
4. Place on a medium heat, stirring occasionally, until warm throughout.
5. Pour into soup bowls.
6. Take crumbled ZENB Pumpkin Veggie Stick, and sprinkle on top of each bowl of soup.
Help reduce food waste by using what's in your fridge. You can customize your butternut squash soup by adding more veggies that are on the brink of expiration.
---