Autumnal Spaghetti
SERVES 2
PREP TIME 10 minutes
COOK TIME 40 minutes
TOTAL TIME 50 minutes
FEATURED IN RECIPE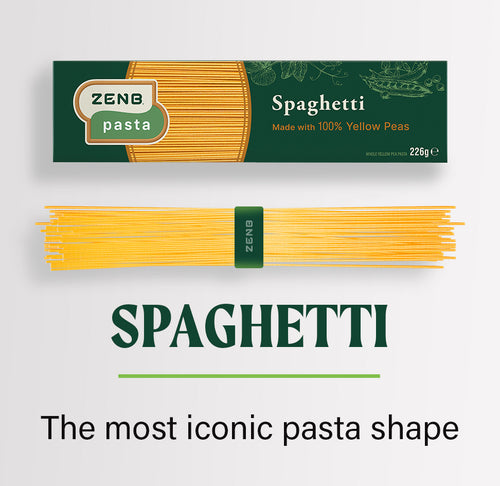 Spaghetti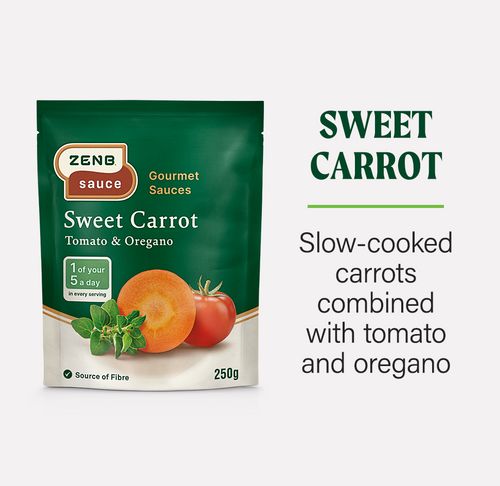 Sweet Carrot Gourmet Pasta Sauce
Feel warm and cozy, as you tuck into this delicious autumnal recipe special. Infused with roasted butternut squash, twisted with ZENB spaghetti and sprinkled with crunchy crispy bacon, this dish is paired perfectly with your feet up and a good movie night in.
INGREDIENTS
176g ZENB spaghetti (2 servings)
1 ZENB Sweet Carrot Sauce
2 tablespoons olive oil
200g Butternut squash (2cm dice)
4 cavolo nero leaves (roughly chopped)
80g Bacon lardons
1 tablespoon of breadcrumbs
Handful of fresh sage leaves (finely chopped)
Grated Parmesan
INSTRUCTIONS
1.
Preheat the oven at 200°C. Meanwhile, cut the butternut squash up to 2cm dice, toss them in the olive oil on a baking tray and roast for 30 minutes
2.
Take the tray out after 30 minutes and add chopped cavolo nero, stir all together and place back in the oven to roast for 10 minutes. Whilst the tray is in the oven, bring the water to boil for the Spaghetti and cook according to the pack instructions.
3.
In a frying pan on a high heat, add the bacon lardons for 5 minutes. Then add breadcrumbs and chopped sage - fry until crispy and golden.
4.
Drain the Spaghetti when ready and add the ZENB Sweet Carrot sauce to the pan - warm through.
5.
Serve and top with the roasted veggies and finish with a sprinkle of the crispy bacon & breadcrumbs mixture and grated parmesan.
Tasty Tips
Use a pre-flavoured breadcrumb or stuffing for a crunchy topping and to add that extra flavour - we used garlic and herb breadcrumbs (you can also use a gluten free breadcrumb).