15 Minute Pasta & Seed Parmesan
SERVES 4
PREP TIME 10 minutes
COOK TIME 15 minutes
TOTAL TIME 20 minutes
FEATURED IN RECIPE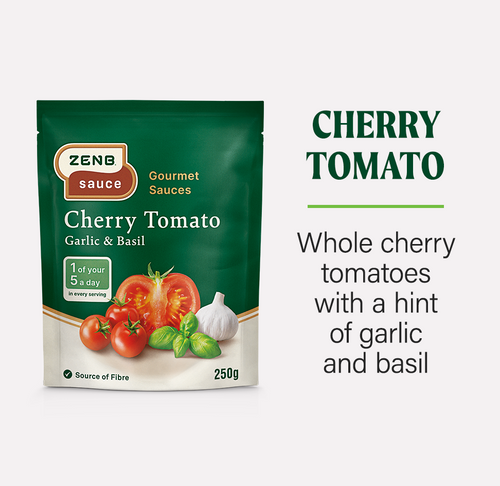 Cherry Tomato Gourmet Pasta Sauce
Flavor hack your pasta with this simple recipe of saucy pasta, extra greens and super seed parmesan!
Brought to you by: @lauren_lovatt
INGREDIENTS
1 pack ZENB Penne Pasta
1 pack ZENB Cherry Tomato, Garlic and Basil Gourmet Sauce
250g spinach, washed
100g sunflower seeds
100g hemp seeds
2 tbsp nutritional yeast
1 tbsp dried rosemary
2 tbsp olive oil
INSTRUCTIONS
1.
Cook the ZENB Pasta as the pack instructions.
2.
While the Pasta cooks, add the sunflower seeds to a large frying pan and toast on a medium heat until golden on all sides.
3.
Add the seeds to a food processor with the hemp, rosemary and salt. Pulse to make 'Parmesan' crumbs, the stream in the oil which helps give the seed an incredible texture.
4.
Drain all but 200ml (one cup) the water from the pasta and then add the ZENB Tomato Gourmet Sauce and spinach to the saucepan and cook until the sauce is warm and the spinach is wilted.
5.
Serve hot sprinkled with seed parmesan.
Tasty Tips
Half the ingredients for a tasty meal for two.