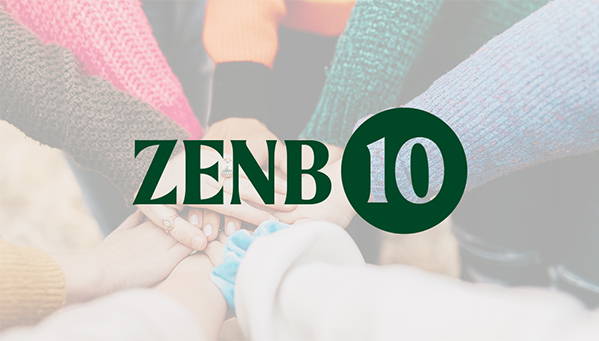 The days are finally longer! The snow flurries have eased! And now the clocks have changed, it is time to take advantage of those extra daylight hours and the slowly warming weather. As we all slowly emerge from winter hibernation, here are some suggestions from our team on how to make the most of the season. If you try something from this list, be sure to let us know!
WHAT TO DO - Blossoms and Blooms - Kew Gardens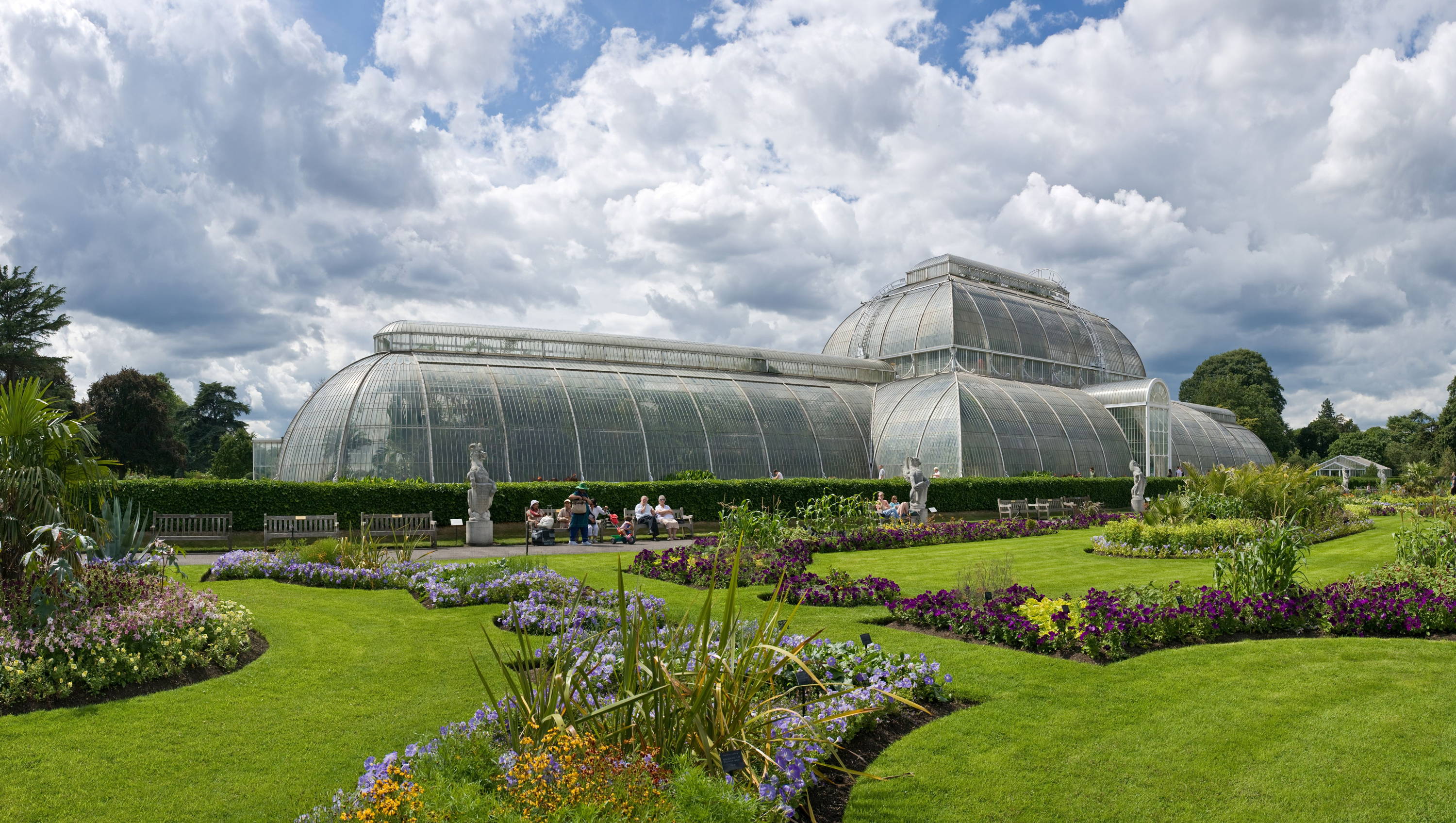 If you live in or nearby London, chances are you might have been to Kew Gardens. But did you know that Kew is home to the largest botanical collection in the world? Not only that, it is also a World UNESCO Heritage site!
It's a lovely place to wander around on your own, but through till April 30th, every day at 12.30, you can join a Blossoms and Blooms tour led by one of Kew's expert guides, best of all it is included in your ticket price.
Depending on the weather, they will take you around to view some of the most gorgeous springtime flowers in the garden, with insights and facts along the way. Without a doubt, it is an excellent way to enjoy the seasonal flowers and learn a little something along the way.
No need to book, (unless you have a group of 6 or more!) Kew advises arriving 15 minutes before the tour is due to start, at the guide's desk by the Victoria Gate Plaza.
ENJOY! https://www.kew.org/kew-gardens/whats-on/spring-highlights
WHERE TO GO? - Nomadic
Arguably one of the best things about the warmer weather is eating outside again (barbeque anyone? Pub garden lunch?) but how about a totally different and unique dining experience?
Nomadic is a restaurant without walls, nestled in the woods near Chalfont St Giles (less than an hour from London!) and offers exactly that. Guests are welcomed with a cocktail made with local botanicals and are then led on a guided foraged tour while the meal is cooked over an open fire. The food is eaten at a shared table, under dappled light of ancient oak trees giving way to candlelight and starry skies. A magical way to reconnect with friends, nature, and our relationship to the outside world.
In their own words:
"Our aim as a business is to use food and nature to reconnect our guests with the world around them. Our restaurant without walls has no boundaries. Food is a universal language and through it, we aim to tell the story of our woodland through the dishes we serve you."
We went last summer and loved it!
https://experiencenomadic.com/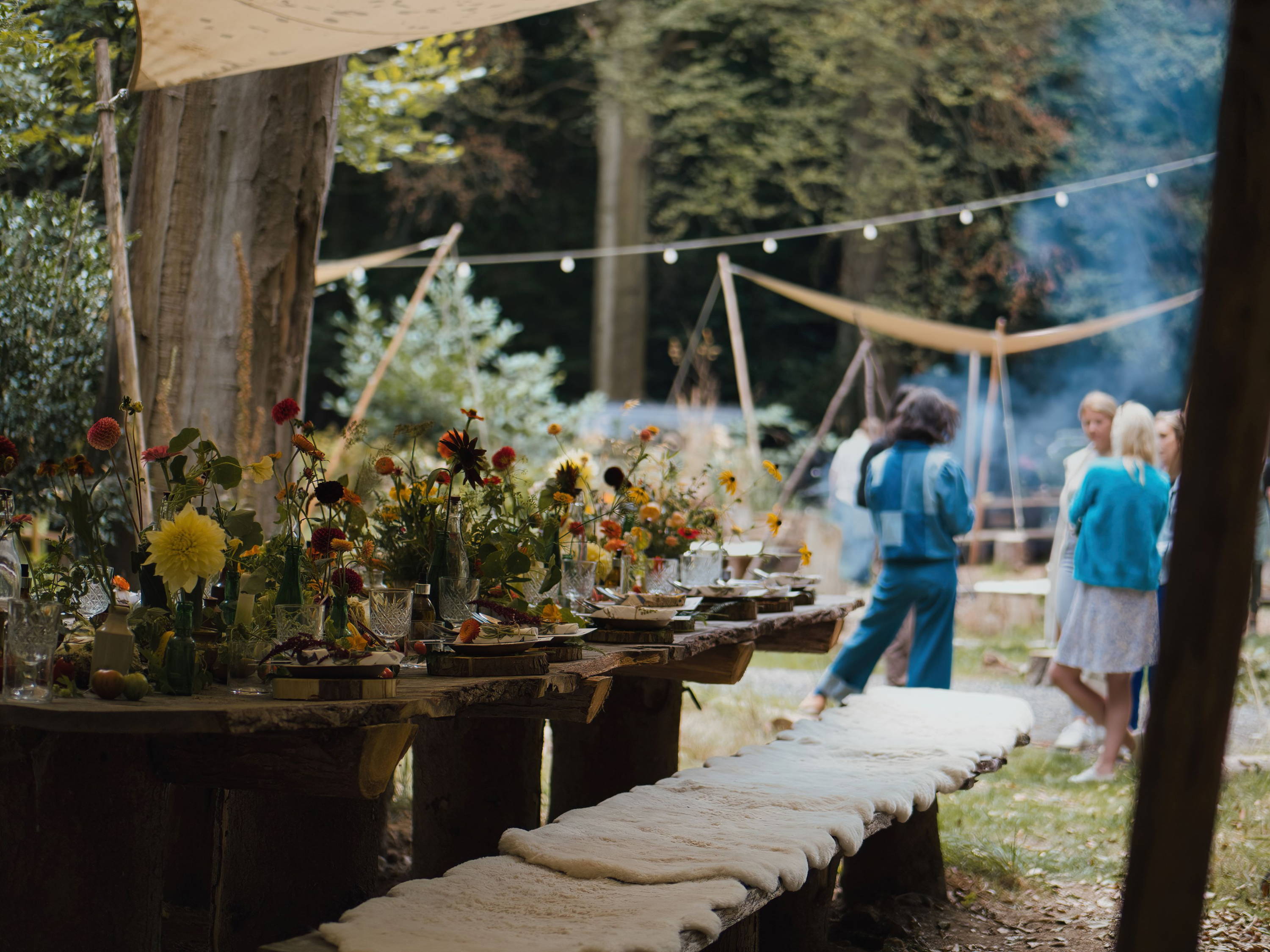 WHAT TO BUY? 'OUR PLACE' COOKWARE
Did you ever wish your cooking pans were just a little more versatile?
Ever wonder about that coating on your old non-stick?
Well, the clever people over at From Our Place have been working on that for some time now, with the idea to make products that make cooking and sharing a meal easier and more joyful.
All of their cookware is designed for multi-functional use - so, for example, their Always Pan 2.0 is deep enough to roast a chicken but shallow enough to fry an egg.
Plus the materials used are 100% post-consumer recycled aluminium and have been developed with a toxin-free ceramic coating, so you can rest assured you are making a good purchase for you and the earth. Did we mention the dreamy colours?
From a zingy rosy pink to neutral grey, you'll be sure to find cookware that is both super functional and uber aesthetic.
SHOP HERE: https://fromourplace.co.uk/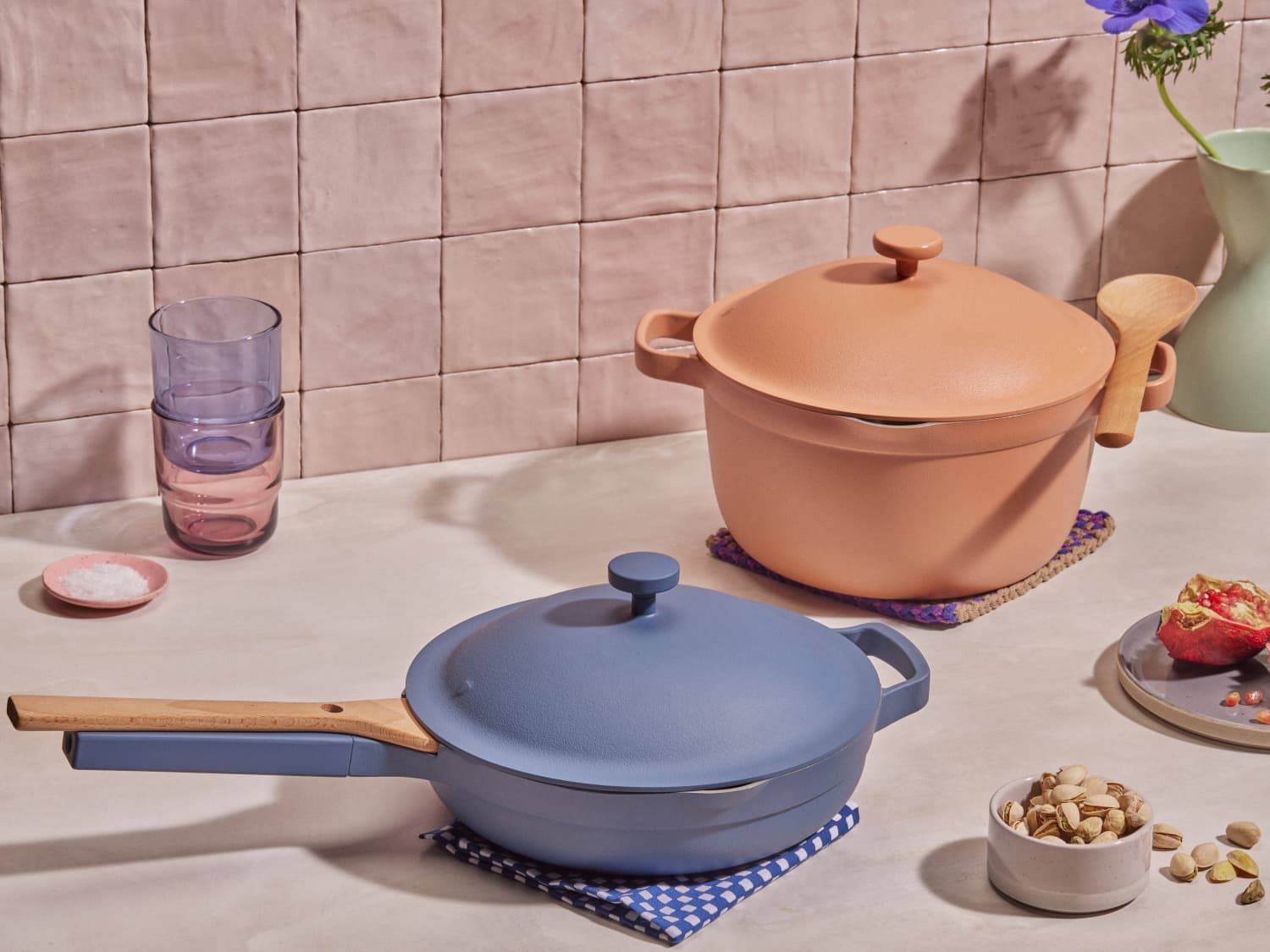 WHAT TO EAT? - Artichokes
Whether you follow a plant-based diet or not, undoubtedly one of the best things you can do for the planet is to try and eat with the seasons. Springtime in the UK offers food that is fresh, flavoursome, and often works really well with minimal cooking.
For more on seasonal eating, check out our blog here , but one of our favourite springtime vegetables is the not-so-humble artichoke.
Not only packed with lots of antioxidants, artichokes are delicious lightly steamed and dipped in your favourite vinaigrette. If your local shop doesn't sell artichoke hearts, try swapping out the tinned artichokes for fresh in the recipe below, just note that your artichokes will be cooked when they are fork tender.
ZENB Penne Primavera with Peas Artichokes and Pine Nuts
WHAT TO DRINK - Jarr Kombucha
If you haven't jumped on the kombucha train yet, make this month the month you do! You probably have that one friend who is evangelical about it, but trust us, it's worth a try.
If you don't know, kombucha is a fermented soft drink made with tea, sugar, and something called SCOBY, which is a culture made of bacteria and yeast. Those healthy live cultures in yoghurt? Kombucha is teeming with the stuff. It is a slightly fizzy drink and depending on your flavour choice, usually a little sweet and a little sour.
If you're ready to dip your toe in the kombucha pond, we recommend trying JARR Kombucha which is 100% organic and vegan. These guys are so passionate about kombucha, they brew and bottle all their drinks in the same place and are keen to get us to reassess what a soft drink can be. For a sour-sweet kick, try their original flavour or for a slightly spicy zing, try their ginger made with organic ginger root.
FIND OUT MORE HERE: https://www.jarrkombucha.com/en-gb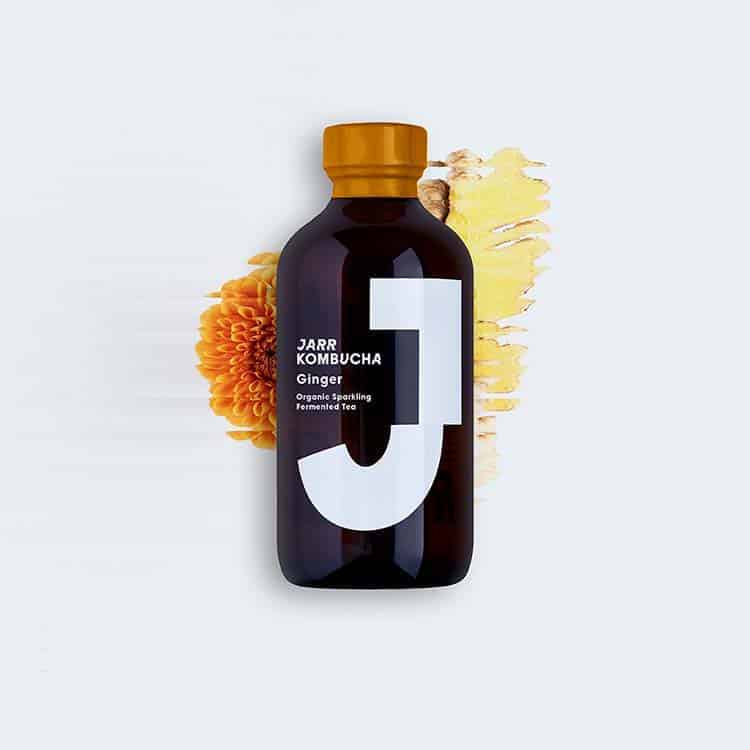 WHAT TO READ - Daisy Jones & the six
More than likely, you've seen the trailers everywhere for the new Amazon Prime series Daisy Jones and The Six. But before it got the Hollywood treatment, Daisy Jones and The Six was a novel by Taylor Jenkins Reid published to universal delight. Before you binge the series, dive into the gripping book about the whirlwind rise of the eponymous rock group.
In the 70s, Daisy Jones and The Six were everywhere. Then, in 1979, they split. And no one knew why - until now.
This is the story of those early days and crazy nights, but everyone remembers the truth differently. The Sunday times praised it as "pitch perfect" and Reese Witherspoon said "Daisy and the band captured my heart and they're sure to capture yours too" - as she went on to produce Prime's adaptation, we're willing to take her word for it.
WHAT TO LISTEN TO? - Hoaxed (Podcast)
Ok, lets get a bit dark for a moment... (indulge us!)
In 2014, in the quiet London suburb of Hampstead, two children accused their father of running a satan-worshipping paedophile ring including a group of around 175 parents, teachers, and religious leaders. It turned out their accusations were baseless, but that didn't prevent the internet fanning the flames and subjecting hundreds of people to online abuse and threats, some of which continue to this day.
From the team who brought you the smash hit podcast Sweet Bobby, comes their latest investigative podcast, Hoaxed.
Over six riveting episodes, presenter Alexi Mostrous delves into one of the biggest British conspiracy theories of all time. In an interview with The Guardian, Monstrous said "Eight years after Hampstead, we've had Pizzagate, QAnon, and all these other huge conspiracy theories. They are so similar – there's the satanic and paedophile elements and a bleeding-over into real-life violence. In the world we live in today, there is not a demarcation between offline and online."
FIND OUT MORE: HERE
WHAT TO WATCH - FC Barcelona V Athletico Madrid
Eh... what? A bit random we here you say?
Not at all, this is the game for which our recent competition was the prize!
As proud official gluten free regional partner of FC Barcelona, we were able to offer a trip for tow to see the Barca v Atletico Madrid game on 23rd April at 15.15!
Now, we're too far out for the line up to be announced, but for the very keen eyed, you might catch a glimpse of our competition winner!! :P
Fancy ANOTHER chance to see Barca play in person?
Not to worry, we have one last opportunity to win before the season ends.
Click here to find out how to win: TAKE ME TO BARCELONA PLEASE!
WHAT TO WEAR? BAMFORD
Started as a clothing and beauty shop in 2004, Bamford has since expanded into the online space as well as opening two high end spas in London and the Cotswolds.
What will you find at Bamford? Sustainable capsule clothing collections, carefully curated scents for the home, and seriously spa worthy beauty products.
If scents are your thing, a perfect place to start is the geranium collection with gorgeous hand and body wash, shampoo and more. Or if you're looking for your next piece of forever knitwear, check out their take on classic styles, from boxy cardigans to cable knit V necks.
According to founder Carole Bamford, 'Everything we do at Bamford is born out of my belief that we need to live more consciously: to slow our pace, be mindful of our footprint and take care of the earth that provides for us. In doing so we nourish and nurture our own well-being too.'
CHECK IT OUT HERE: Bamford.com
WHO TO FOLLOW? - @Gastroobscura (Gastro Obscura)
If you're here, we know you love food.
Interested in the origin of fish and chips? Flan puns? Watermelon art? Tidbits that will help you win at your next pub quiz?
Gasto Obscura is for you. Their instagram is packed full of an ever-growing collection of stories about the hidden wonders of the food world in bite size form. Crave longer-form content? Click over to Gastro Obscura website for more in-depth articles.
And if your appetite is whetted for the obscure, check out Atlas Obscura for hidden travel gems - think secret Eiffel Tower apartments, the story behind the Stromness Yule Log Pull, why Colorado is not in fact a rectangle and more.
Got something exciting to share with the team for the next ZENB 10? Drop us a DM on insta - @ZENB_UK we would love to hear from you!
---