ZENB's Ultimate Guide on Ragù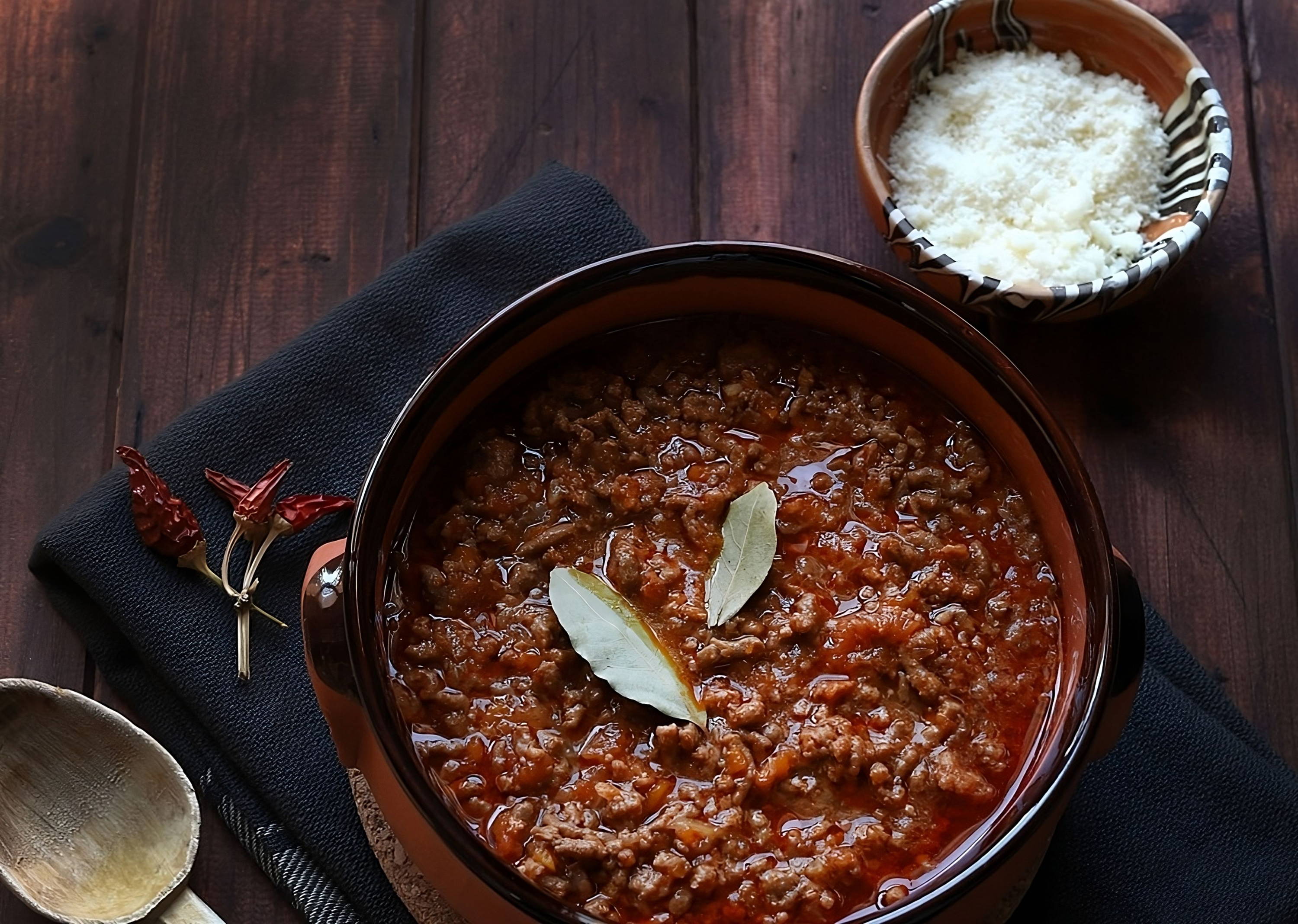 The wait is over! We're so pleased to introduce our newest line of sauces: vegetable-packed Ragù sauces, which are totally vegan and gluten free. We're launching two flavours to begin with, a savoury mushroom and a silky complex aubergine. These sauces, like our original range, are made using as many vegetables as possible, reducing unnecessary waste and retaining the fibre and natural nutrients we love.
The mushroom sauce is earthy and creamy with a strong umami flavour and the added benefit of a chunky mushroom texture. The aubergine sauce is rich in tomatoes, wine reduction, and a careful balance of herbs. We can't wait for you to try them, we hope you'll think they are as delicious and versatile as we do (and not just for vegans!)
So on a fundamental level, a Ragù is an Italian meat sauce that is slow-cooked over low heat, either in wine or tomato-based liquid, usually served with (you guessed it!) pasta.
In Italy, the sorts of Ragù vary widely from region to region, just like pizza. You might find a spicy Ragù in Calabria or a fish Ragù on the coast. Some have a base of tomato, some don't. All are traditionally simmered with meat, and like much Italian cooking, the uniqueness comes in the ratio of ingredients.
What makes vegetarian Ragùs different?
A vegetable Ragù has a totally different flavour profile than a meat equivalent. When cooked slowly, vegetables, and mushrooms in particular, produce a deep umami flavour, so no need to sacrifice on that front. A plant-based Ragù can be more gut-friendly than a meat Ragù, as it can have higher fibre content, not to mention the bonus of vitamins and minerals.
Whether you are looking for your next meat-free Monday meal, more ways to get one of your five a day, or the next recipe to add to your arsenal, why not try one of our new Ragù sauces?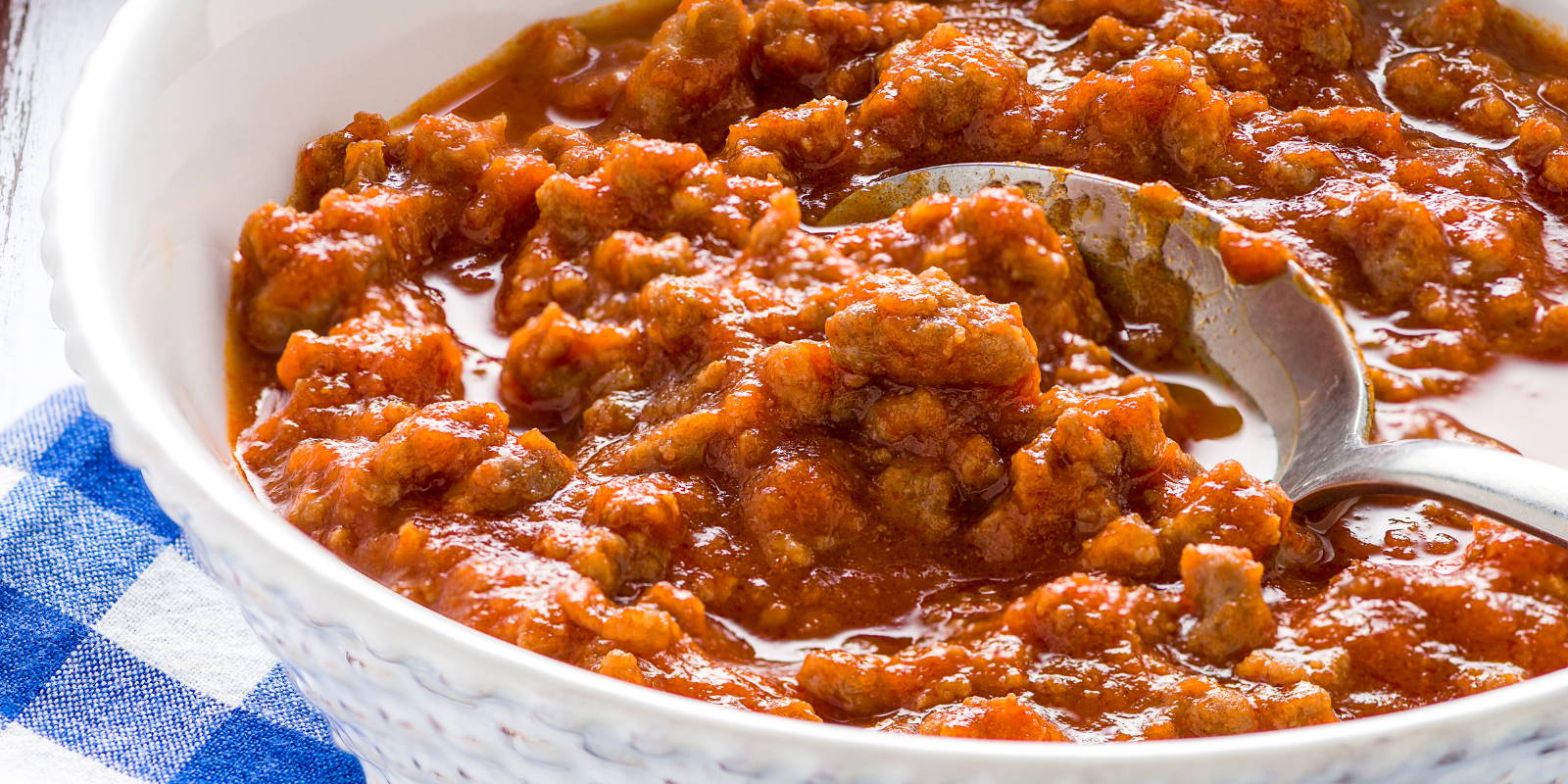 What pasta to serve with Ragù?
Traditionally in Italy, Ragù is served with a wider flatter pasta, such as tagliatelle or pappardelle, but in practice, any pasta will work! Even something like a penne, whose hollow shapes are perfect for the larger nibbles of sauce.
Yes, we're biassed, but we think our Ragù sauces are perfectly complemented by the slightly nutty flavour of our 100% yellow pea pasta, whether your favourite shape is spaghetti, macaroni, or even fusilli.
Now that your appetite is whetted for Ragù, we bet you've been wondering what exactly a Ragù is. Wait, we hear you say, is a bolognese a Ragù? Are there other kinds of Ragù? Where does it come from? How do you use it to the best advantage? Look no further, we'll dig in!
What is the difference between Ragù and Bolognese?
Of course, here in Britain, we are most familiar with the export of Bologna, Ragù alla bolognese. For a traditional Bolognese, the minced or ground beef is slowly cooked in red wine and tomato paste, enhanced with finely chopped vegetables and the subtle notes of bay leaf and nutmeg.
And who among us hasn't had a quick Spag Bol with a bit of mince and a tin of tomatoes? To sum all that up, a Bolognese sauce is indeed a kind of Ragù, as it is a slow-cooked meat sauce for pasta originating from Bologna, but not all ragùs are Bolognese.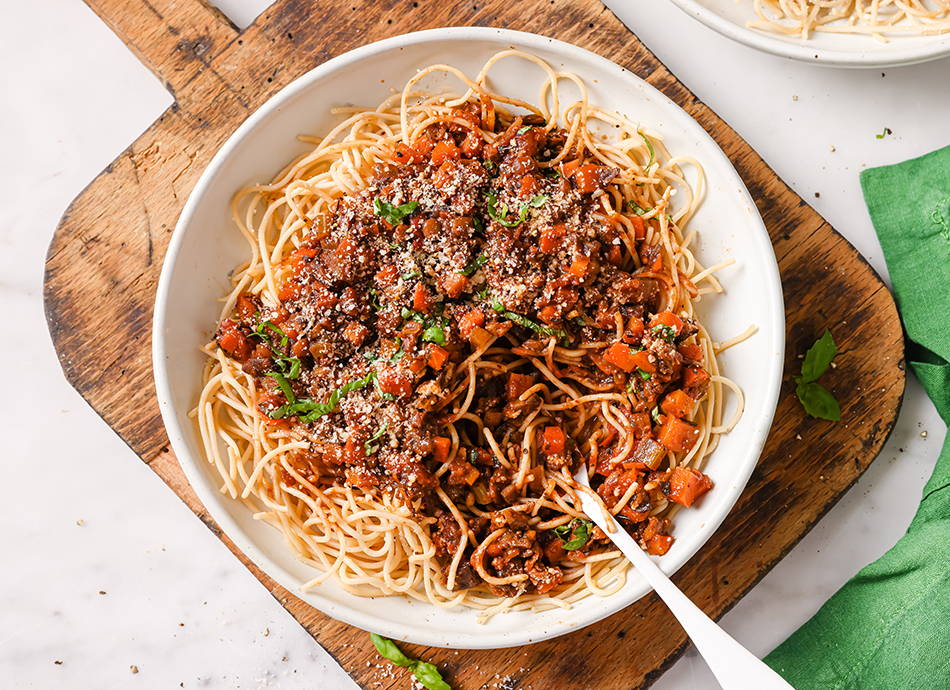 What is the difference between Ragù and marinara sauce?
Now hang on, is marinara sauce a Ragù? And the answer to that is very simple! Marinara is exclusively tomato-based and while it is a sauce for pasta and meat can be added to it, crucially the meat is not cooked in the sauce. Marinara sauce, or sugo in Italy, is usually made with very ripe tomatoes and herbs such as basil and oregano and the cooking time is short.
So, no, marinara is not a Ragù.
What does Ragù even mean?
For the word nerds at the back (yes, we are too), the word Ragù actually comes from the French ragoȗt. Ragoȗt comes from ragoȗter to revive the taste, which in turn is from the Latin gustare to taste. In cooking, a French ragoȗt is more like a meat or vegetable stew, and it was brought over to Italy probably after Napoleon's invasion in the 18th century.
What is the history of Italian Ragù?
The first recorded Ragù recipe was called the Cardinal's Ragù after a Cardinal of Imola, who went on to become Pope. To begin with, the pasta (called maccheroni, a catch-all term for all kinds of pasta fresh or dried) was cooked in the sauce, rather than water. Ragù served with pasta was mostly the reserve of the wealthy, so for the vast majority of people it was saved for special occasions.
However, with the advent of the Industrial Revolution, the production of flour improved and pasta was adopted by the wider population. This spurred the creation of many of the delicious pasta recipes we enjoy today, even though well into the 20th century a Ragù and pasta were considered a Sunday meal, similar to a roast dinner here.
Why is Ragù cooked for so long?
For time immemorial, a slow-cooked meat stew has been a staple in many cultures. The theory behind slow cooking means that you can use different and sometimes cheaper cuts of meat that become tender and more flavourful. The amazing thing is that the same theory can apply to vegetables! So many of us are more and more looking to the (not so humble) vegetable for inspiration.
Chefs from Jamie Oliver to Yottam Ottolenghi have recipes that replace meat with the savoury and textural elements of mushroom, aubergine, or courgette, taking the principle of slow braising to extract maximum flavour. A longer, slower cook can allow us to use more vegetables, as well. For example, how many of us don't use the stalks of mushrooms? There are bags of flavour and fibre in mushroom stalks and when they're well cooked you wouldn't even know they are there.
Treat yourself to the complete ZENB sauce collection, with the silky rich flavours of aubergine and the warm and hearty texture of mushrooms.
What makes ZENB's Ragù different?
A perfect reason to try one of our new signature Ragù sauces is that we've done the work for you.
We've done the slow cooking. We've minced the garlic. We've measured the black pepper and chosen the perfect red wine to enrich the flavour. We've used the maximum amount of hearty mushrooms and silky aubergines.
We've made a delicious and nourishing sauce that is good for you and good for the planet. Plus, you can rest assured that there are no artificial colours or flavourings.
All you need to do is warm it up and enjoy! Just remember to use a saucepan, our packaging isn't microwave safe.
If you enjoy lasagna, but making the Ragù is a faff, why not try a vegetarian version with our mushroom Ragù? Add lentils for extra protein and if you want to make it vegan, simply skip the bechamel and use vegan mozzarella! Take your sandwich game up a notch by using one of our Ragùs and making a warm vegan sausage sandwich. If pizza is more your thing, try replacing the tomato sauce with our aubergine Ragù for a smoky, complex flavour experience. Want to veer away from Italy? Try shakshuka (don't forget to add some chilli flakes if you like a spicy one)!
RAGÙ Recipes & Inspiration
Don't forget you can find more recipes and inspiration right here on our website.
A super green spaghetti, perhaps?
Or if you want to read more about pasta shapes and the best sauce pairings, check out this blog post.
And most importantly, shop our entire sauce line, including our delicious and versatile Ragùs!
Would You Like to Know More?
What is ragu eaten with?
What side dish goes with ragu?
Ragu is typically served with pasta. If you're looking to make a more complete meal, try thinking about what is seasonally available and a different flavour profile to include on the table. In the autumn, some roasted butternut squash would be delicious or in the spring, some lightly steamed tenderstem broccoli finished with salt and olive oil.
Even a simple salad of lettuce leaves and fresh herbs (basil, parsley, whatever you might have to hand) would be delicious. And don't feel bound by pasta!
Ragu works really well over mashed potato, baked sweet potato or even to posh up beans on toast.
What should you drink with ragu?
What kind of wine goes with ragu?
Wine pairings can be confusing and there are millions of articles out there de-mystifying and offering advice. So we're going to make it really simple. If you like red wine, try pairing our ragu sauces with a medium-bodied low tannin wine like a merlot or pinot noir.
Like white wine? Break the rules and go for an oaky chardonnay.
Want to try something traditional but a little different? Go for a Lambrusco, a sparkling red wine - keep an eye for frizzante (the semi-sparkling sister of the full on sparkling spumante) and secco (slightly drier than the sweet dolce).
Can I microwave ragù?
How do you store Ragu?
Our ragu comes in easily storable pouches. The fastest way to heat up our ragu sauces is to empty the pouch into a microwave-safe bowl and heat 1-2 minutes until piping hot, stirring halfway through.
Alternatively, you can heat it up on the stove in a saucepan, particularly useful if you are adding extra veg or protein.
If you have any left over, make sure it is cooled completely, transfer into an air-tight container and store in the fridge for up to one week. Please note our pouches are not microwave safe.
Why is Ragu better the next day?
Have you ever cooked a soup or a stew and it was pretty good the first day, but the next day it was absolutely delicious? Or a ragu? Well, it turns out there's some science behind that experience.
Essentially what happens overnight mimics a kind of slow cooking process, where the proteins continue to break down, the starches absorb more water, and flavour continues to develop and meld together. So when you go to have your leftovers, you'll find the flavours have changed and deepened, the textures have relaxed, and you may find the mouth feel gentler and more silky.
So your ragu will be delicious on the day you make it, but it will be even better the next day!
---