WHY IT'S TIME TO DITCH THE SANDWICH
... TRY SOMETHING NEW AND TAKE YOUR LUNCH BREAK!
Lunch: 'a meal eaten in the middle of the day, typically one that is lighter or less formal than an evening meal'.
ZENB are on a mission… a mission to provide, encourage, educate and dominate the definition of a good healthy lunch. Our promise is to provide you with convenient, flavourful, nutritionally beneficial lunch options, so that you can officially Ditch the sandwich!
Keep reading to find out more…
Do you take a lunch break?
From early school days lunch was the highlight of the day, we can all remember looking up at the clock and watching the time slow before the bell would ring. It was a moment of excitement, a sense of achievement that you had survived the morning and the reward was food and time with friends. It made the rest of the day feel kinda easy. So why is it when we migrate into adult life, working in a 9-5 environment does it become less important? Surely the same logic must apply, but somehow we all simply unlearn it.
A lunch break allows us to reset both our minds and bodies, meaning we all come back to our desks clear headed and relaxed for whatever the afternoon brings, but there is no lunch lady, no bell, so it is up to us to use this time wisely. It is proven that people who take lunch breaks to eat, walk and hydrate have a higher level of concentration with less stress, an obvious observation really, when you say it out loud, but sadly a huge 66% to 82%* of workers still don't take a lunch break. The pandemic definitely made the situation worse, employees finding themselves working remotely and having an overwhelming sense of guilt if they didn't eat at their desks. Meetings scheduled through lunch times and with no social aspect, we all felt, well what is the point?
Lets address the next issue, according to Just Eat for Business, more than 1 in 10 office workers end up regularly or always skipping lunch as they are not given enough time on their lunch break to actually purchase food. This is concerning, given that the survey also found a further 19% of office workers don't have the energy or motivation to make themselves a packed lunch before they get to work, and so eating out is their only way to get food during the working week.
Time constraint is not the only issue here, it's also wanting cheaper but healthier options and variety, so many of us are guilty of purchasing the same lunch as we simply do not have the capacity to think of anything else. What do you think this boredom and lack of excitement has on our mood and productivity, well we all know it isn't a good thing.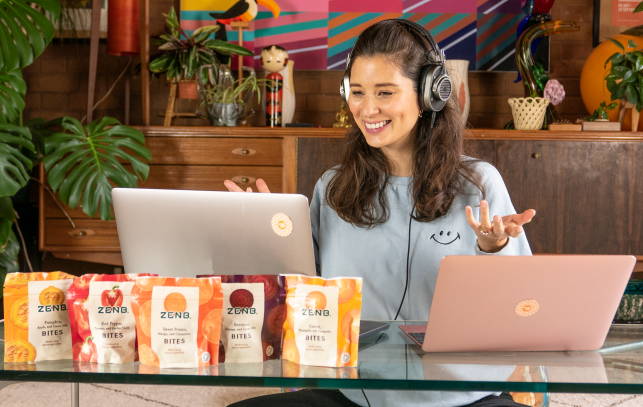 Many studies have shown that taking a lunch break and getting out for some fresh air can have a huge positive impact on your concentration, creativity and overall happiness in the workplace. Walking itself is associated with a whole host of positive effects on both your physical and mental health. Ten minutes of walking per day can help towards reducing health risks and also help improve basic fitness levels, which is good not only for your body but your overall well being as well. Walking is not the only small, key change you can make. To find out more, check out our podcast series 'Bites of Nature' - where we explore five different ways to practice mindfulness and wellbeing.
So you're on your lunch break but what do you eat?
First of all, let's 'Ditch the Sandwich'
Let's consider the average pre-packed sandwich, bread with added sugars and salt, smothered in 'low cal' mayonnaise, also with added sugar, sweetener and salt. The filling, a small amount of protein or dairy and perhaps laying with a sprinkling of lettuce and if you're lucky, a tomato slice. When you really start to think about it, out of everything out there, this is not a great option at all. Don't even get us started on the infamous 'Meal Deal', the master of temptation, adding crisps and a soft drink for an extra few pence might seem like a great deal, but it is not a great deal for your health, wellbeing (and waistline!) It is time we try something new.
Another thought is not to be tempted by the 'time saving' aspects of the packed sandwich, it may be quick to purchase and relatively quick to consume, but when you start to slow down and experience the afternoon slump, caused by your brain and body not consuming the right nutrients it needs, you actually waste time. Not to also mention the need to go and purchase a large coffee and cake to get you through the afternoon!
Introducing ZENB Agile Bowls…
We therefore put our heads together at ZENB to bring you a new lunchtime hero, something that was convenient, nutritious and tasty, all packaged into one easy to make meal, discover our ZENB Agile Bowls!
ZENB Agile Bowls are a complete, gluten free plant based pasta meal, available in six exciting worldly flavours. All you need is a kettle or microwave to prep, simply peel back the lid, add boiling water to fill the line, stir in the seasoning and after 5 minutes drizzle the extra virgin olive oil on top - easy and yum!
These quick-cooking yellow pea pasta pots are made from one simple ingredient: 100% yellow peas, including the skins. Added with real vegetables and seasonings inspired by favorite dishes from around the world to create six delicious and healthy single-serve meals. They also don't need to be kept in a fridge, so store whenever you like, office drawer, gym bag, kitchen cupboard. No need for a last minute meal deal rush as you haven't prepped lunch the day before, simply grab and go.
Give yourself the time to go for that walk, listen to a podcast, try that gym class…
Some other lunch ideas to consider…
Soup: A bowl of soup may be an easy, quick, and tasty way to increase the nutrients in your diet. It may help you stay fuller for longer, allowing you to eat less throughout the day. However, while soup is a versatile and flavourful dish, not all soups are as healthy as you might think! Full fat milk, heavy cream, coconut cream, cornstarch, bread, cheese are some of the most common ingredients used to thicken soups.
These ingredients can be part of a healthy diet in small amounts, but be wary of the amounts used in cream-based soups as it will increase the amount of calories per gram!
The best way to avoid these thickeners is to make your soup from scratch, it's an easy way to also use up any unwanted veggies or left overs and our ZENB pasta works perfectly if you want to stir in some protein.
With that in mind, why not check out some of our soup recipes right here: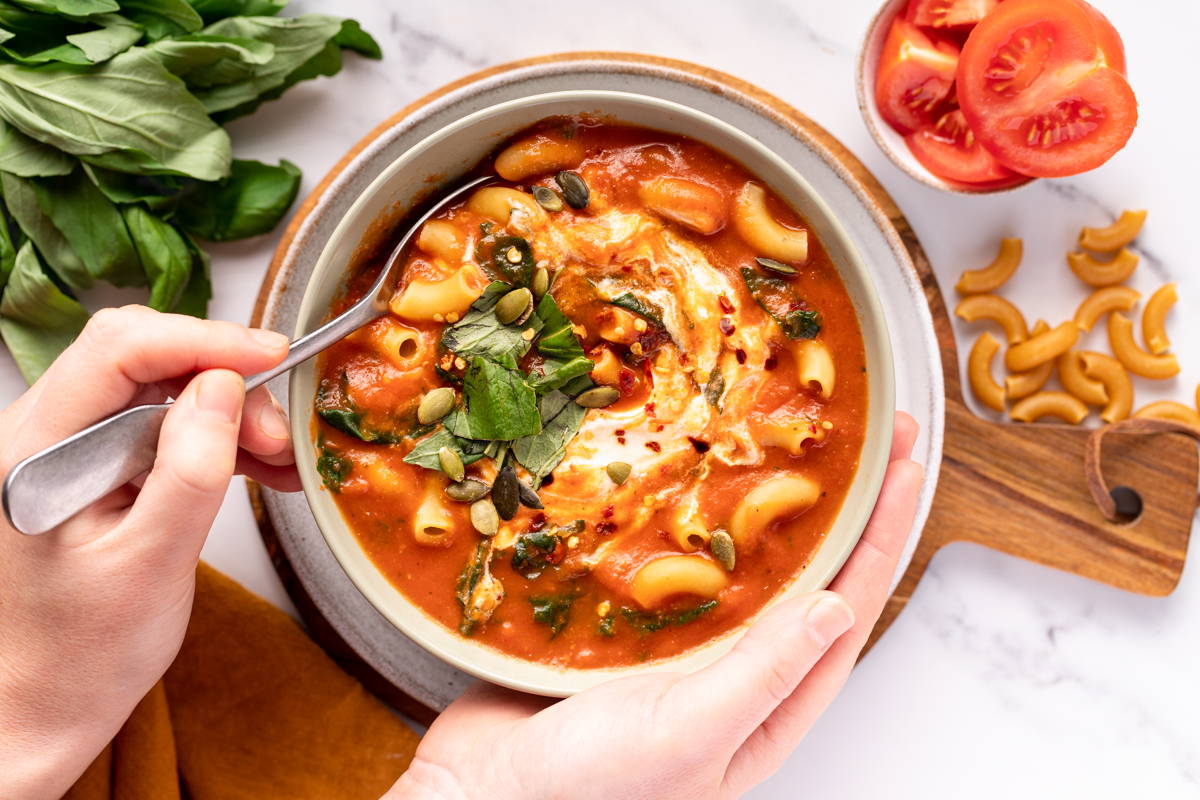 Salads: The most obvious solution to a healthy lunch is a salad, but equally it all depends on what you add to those leafy greens. The right toppings can create a filling meal that's loaded with vitamins and protein.

However other ingredients can load up the calories, fat and sugar content, these include creamy dressings, the amount that some load up on these can actually mean their salad ends up having a higher fat content that a burger and fries!

Like with soups, making your salad from scratch is the best option and being mindful of the dressings you use. We have developed some fun salads that also have some of our ZENB pasta in, why not give them a go!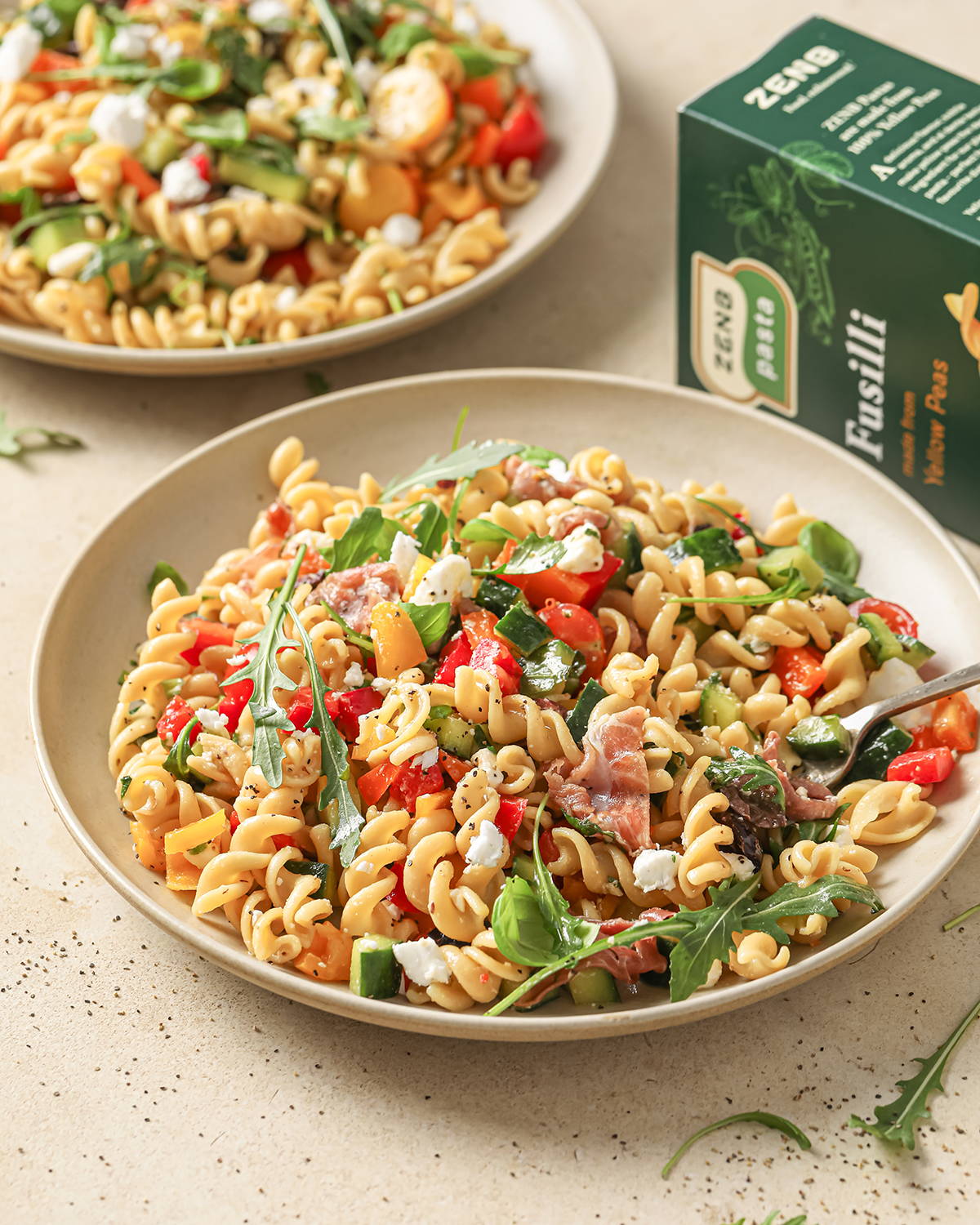 Let's recap..
There will be days when it is simply impossible to avoid making that quick dash to Tesco, but that doesn't mean it will be the end to making healthy swaps. The 'some food is better than no food' argument has officially left the building and it is our job to encourage you to make those small changes towards ditching that sandwich and taking your lunch break!
*According to a June 17 press release from Staffordshire University.
---