As we discussed this month's ZENB top 10 list, it was an absolute delight to have the sun streaming in and that optimistic feeling of summer giving us all that much needed boost of energy. Ready to get out there, try new things, as always the ZENB team have such lovely ideas for this list, with an added personal touch this month, make sure you give it a read.
WHAT TO DO? - HOST A DINNER PARTY
Long live the 'invite your friends round, eat good food and drink good wine' nights.. Who doesn't LOVE a good dinner party. It's the perfect middle ground. So you have stocked up on your favourite ZENB products, why not show them off and host a dinner party this month - need a recipe, check our database out here, need some tips then checkout our article on how to make your guests feel VIPea!.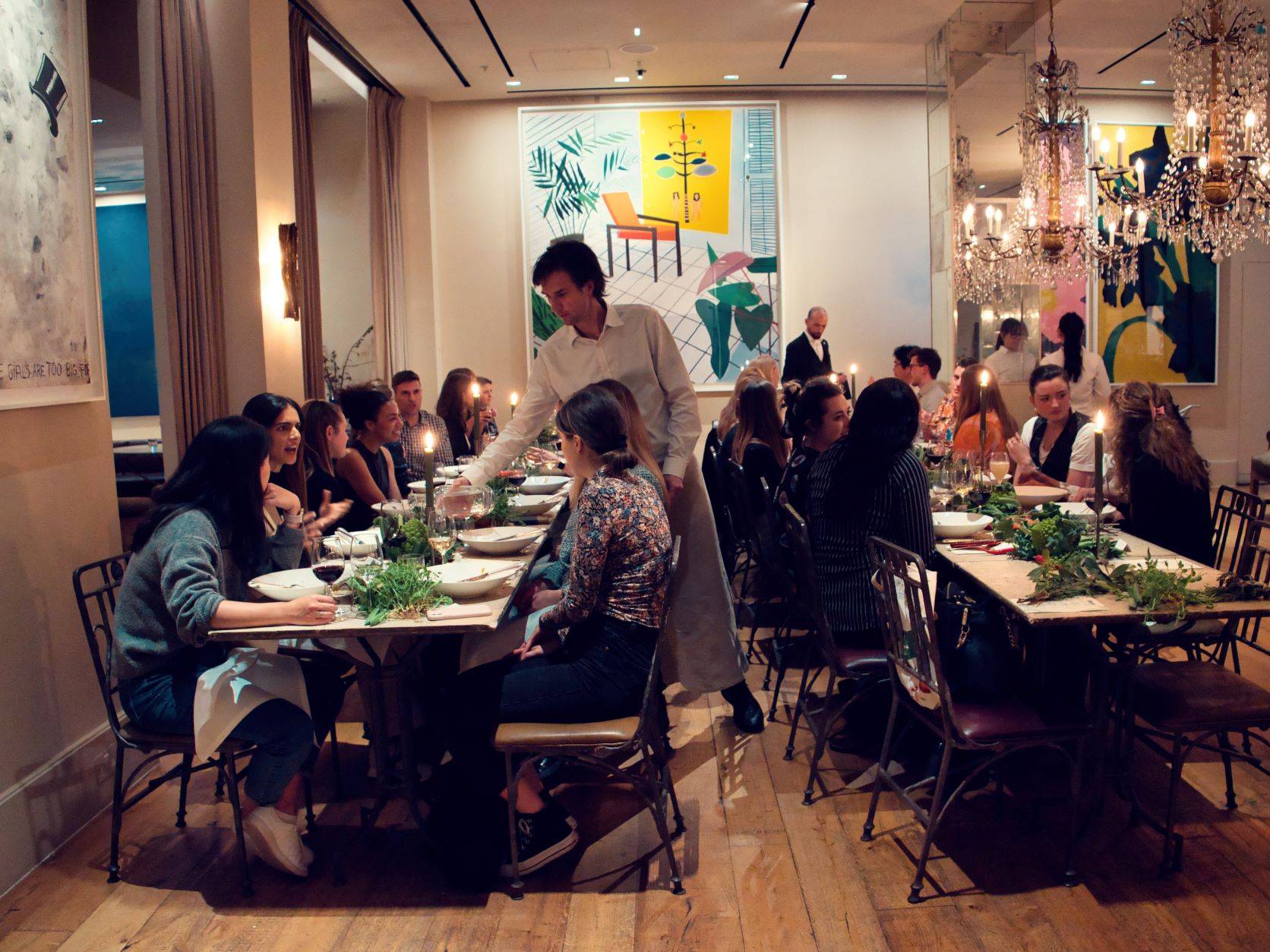 WHERE TO GO? - HOUSE/ FLAT SWAP
Sustainable ecotourism which benefits your friends and family? Tell your friends when you're going away so they can use your house/flat/castle (and maybe even water your plants).
TIM: "When my parents did this when I was a kid it was often a holiday highlight. You'll return to a tidy house and maybe even a gift from a friend. Make your own recommendations and be astonished at what your guests have found in your local area that you didn't even know was there. No money needs to change hands but it will strengthen your attachment to the place you call home. Final plus is that your house won't look uninhabited for your entire holiday".
WHAT TO BUY? - BACK MARKET ELECTRONICS

If you live/ work in London you will have most certainly by now seen the Back Market ads plastered about, it looks a tad scammy (we all have that fear) but we can assure you it is not! Tried and tested by a few of the ZENB team already, Back Market are the new refurbished kings of technology.
With functionality guaranteed you choose how much you are prepared to pay for the cosmetics, each item is carefully graded by the team at Back Market so you know exactly what you are buying. Make old the new new, reduce your carbon footprint, help to reduce the environmental damage mining causes, get the latest technology for WAAAY cheaper, and there is even a cheeky extra bit of discount if you are a student. .
WHAT TO EAT? - ASPARAGUS
Asparagus is the perfect spring-time vegetable, its unique flavour is crunchy and delicious steamed with a little butter on top, you can't beat it! Typically harvested in the UK in May, now is the time to get it at its freshest, without the air miles. How about trying it with our Pasta Fusilli in this lemon & asparagus recipe:
https://zenb.co.uk/blogs/recipes/lemon-asparagus-pasta-recipe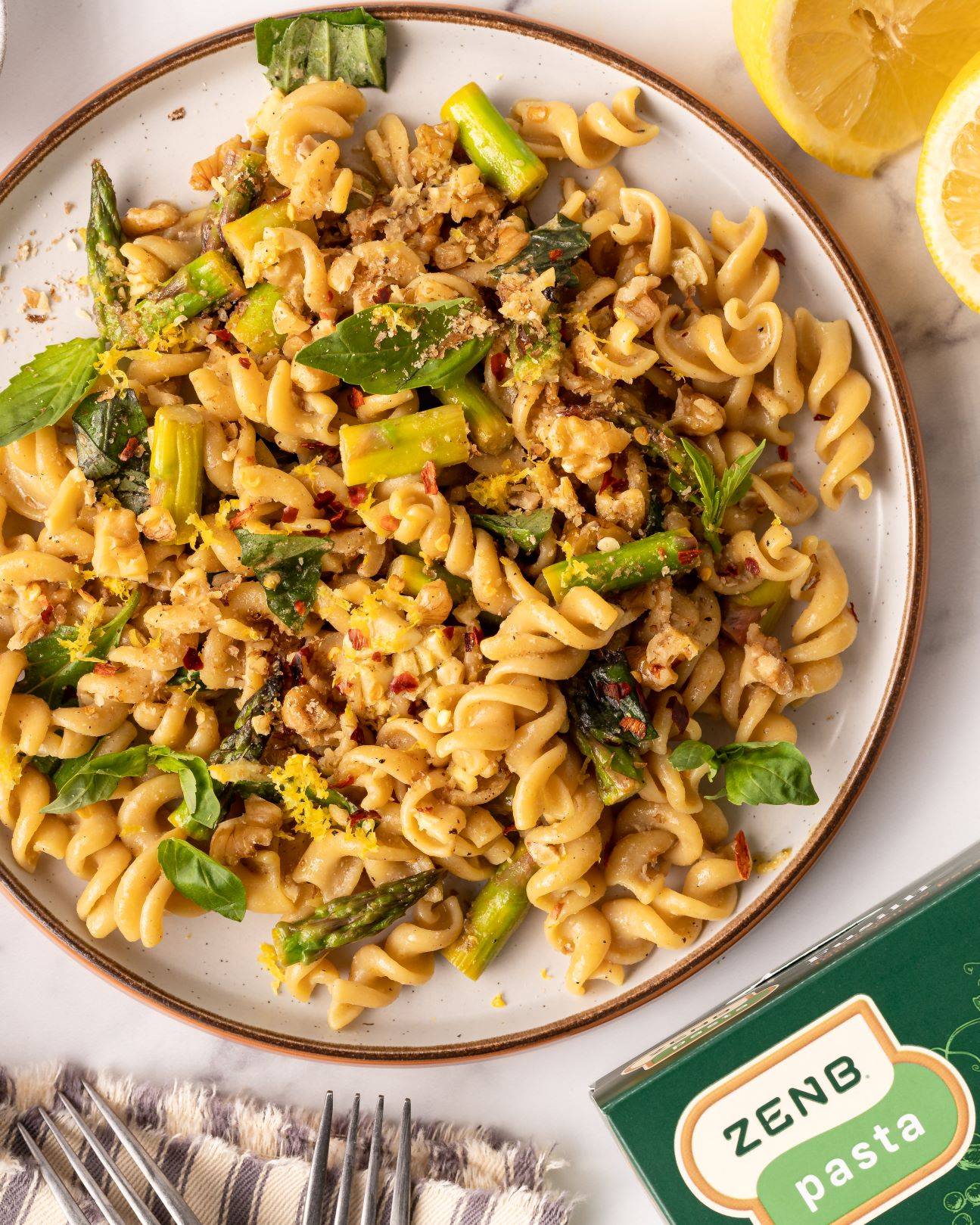 WHAT TO DRINK - HOME MADE INDIAN MASALA CHAI
Helllooo to our newest ZENB team member, Chirag! He joined just at the right time to kindly share with us all this amazing family recipe. We can't wait to give it a try!
CHIRAG: "The homemade Masala chai has been the house favorite since my childhood, seeing my dad drink it in the morning to be energized while reading the newspaper checking for the latest news. Seeing guests dip the paralag biscuit in the foaming cha and sipping it slowly and my mum drinking it early in the evening to wind down after a long day's hard work. It always made me wonder as a child what it would like to have a chai?
The milky foam with specks of tea leaves is mesmerizing as it bubbles away, filling the air with fragrant spices. Then there's the slight impatience of waiting for the first sip as the familiar clink of spoons sound off as the sugar is mixed into individual cups. Time slows down as one settles in with a cozy cup amongst friends and family."
" It quickly made me realize that masala chai is not just a drink but it's an emotion."
Recipe (serves 1):
Half cup water
Half cup milk
1 tea bag/ 1 tablespoon loose tea leaves
1 tablespoon sugar or to taste
Inch of ginger
Few mint leaves (optional)
Tea masala - Pepper, cardamom, cinnamon, ginger powder, stair anise, clives or you can buy ready made online
Method: Put the water, milk, tea masala, tea bags and sugar in a pot, bring to the boil and then add the ginger and mint leaves. Boil a few times and then turn off the heat. Drink hot or let it cool down a bit.
WHAT TO READ? - 100 WAYS TO SLIGHTLY IMPROVE YOUR LIFE
Life is about marginal gains, so they say…. Not so much as about fixing the BIG things, but making small improvements where you can to add up to a greater whole.
In a word, discipline. But let's face it, discipline is a drag.
This Guardian article from earlier this year is a great checklist of how you can look to "improve your life" through small actions, tweaks and cheats, from the best places to eat fruit (SPOILERS: in bed) to just making sure you keep a book in your bag to minimise your screen time. To be honest though, this is simply all an amuse bouche for the REAL treat in this story, a similar list was published in 2000… it's linked at the bottom of the list and its a REAL eye opener into how much the world has changed in the last 20 years - ENJOY!
WHAT TO LISTEN TO? - BLACKOUT PODCAST
Upcoming long journey?
(Maybe you're visiting York after our reccommendation last month!)
If you haven't listened to it already you must download the podcast Blackout.
Academy Award winner Rami Malek (the Mr Robot guy) stars in this apocalyptic thriller as a small-town radio DJ, Simon Itani, fighting to protect his family and community after the power grid goes down nationwide, upending modern civilization.
It's incredibly gripping and helps to make the journey go much faster.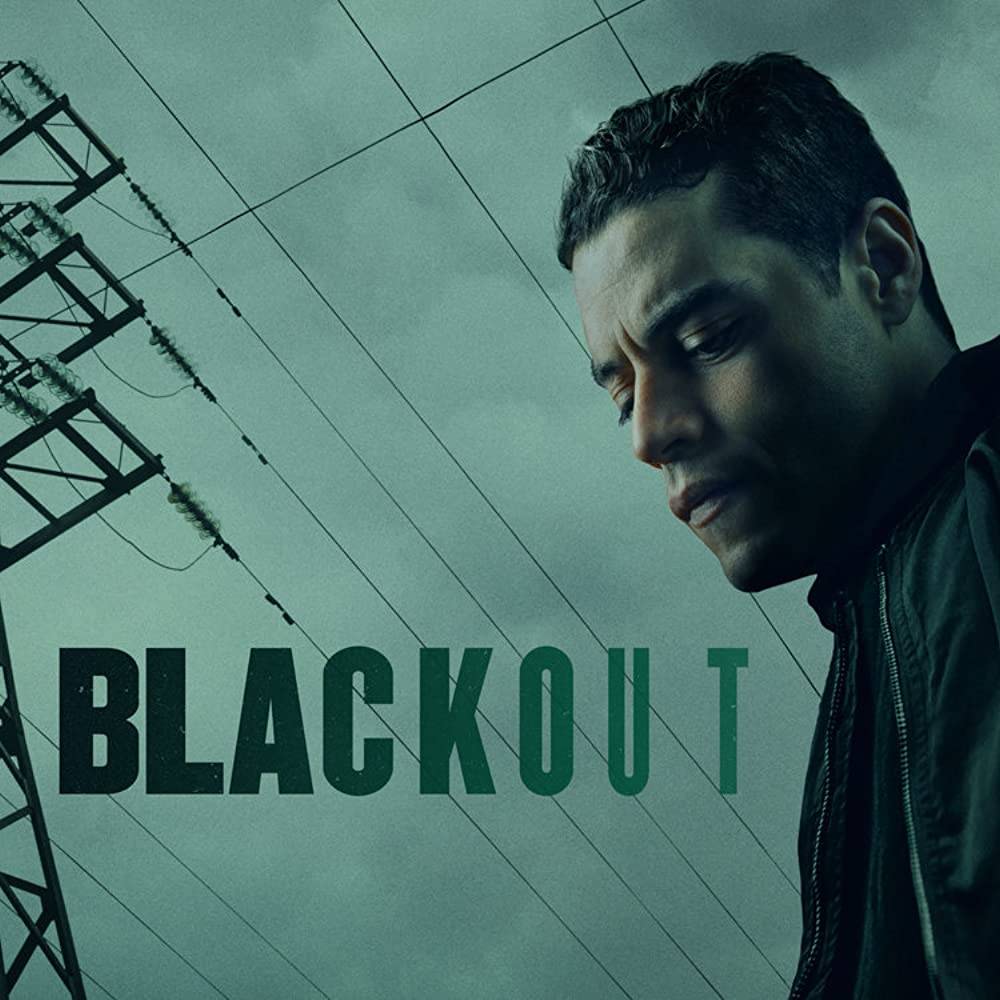 WHAT TO WATCH? - THE MYSTERY OF MARILYN MONROE: THE UNHEARD TAPES
The brighter the star, the darker the truth…. Be sure to catch Netflix's latest movie documentary, 'The Mystery of Marilyn Monroe: The unheard tapes' . It explores the mystery surrounding the truth of the events leading up to the death of movie icon Marilyn Monroe - through previously unheard interviews with her inner circle. It even dishes some never heard before dirt on the Kennedy brothers.. Scandal, tragedy and mystery, a truly engrossing story even 60 years after her death.
WHAT TO WEAR? - RENS ORIGINAL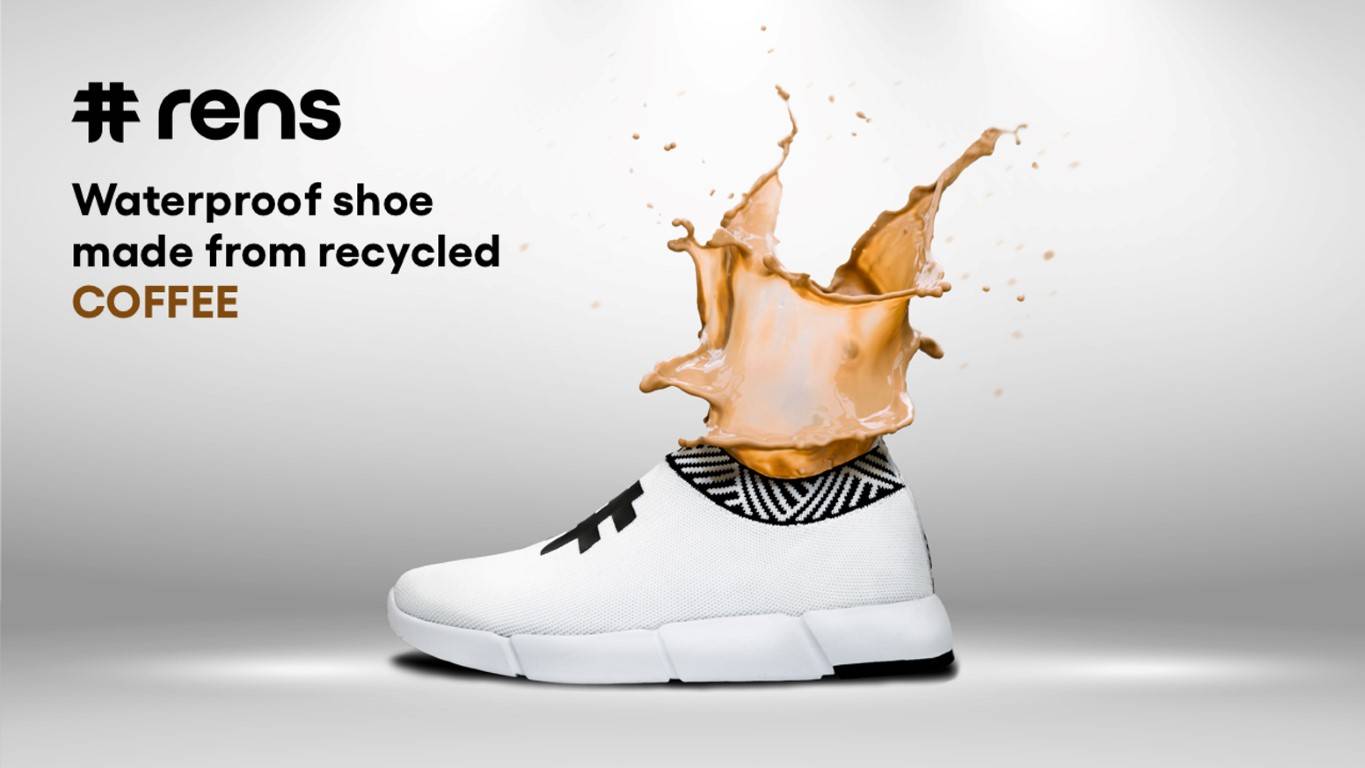 Rens Original is the first sneaker in the world to ever be made from coffee.
Well before your mind goes to a latte on your toes, to be more precise the shoe is made from post-industrial plastic waste and used coffee grounds.
Originally launched on Kickstarter, Rens Original is now available in the UK and has made a pledge to offset all climate emissions from production, packaging, distribution, and shipping to warehouses around the world. Cool or what!
WHAT TO GIVE - SEA SHEPHERD
After the viral documentary 'Sea Speracy' we all are keen to be more mindful and caring to our beautiful ocean and its habitants. Thinking of supporting a charity this month, Sea Shepherd is an international, non-profit organisation with a mission to conserve marine wildlife and protect our habitat. They have 11 ships out on the water and 250 - 300 volunteers at any given time from about 25 different nations fighting for sustainable fishing and for marine life conservation.
You may think this is not important, but do you know that our beautiful ecosystem is all interconnected? Oceans play a key role in climate change mitigation by storing significant volumes of CO2. Support can help make the change.
https://www.seashepherdglobal.org/
Got something exciting to share with the team for next month's ZENB 10? Drop us a DM on insta - @ZENB_UK we would love to hear from you!
---