Balance Festival may have come and gone, but summer is upon us and we are here for it at ZENB, as we continue on our wellness journey to honour our bodies, our minds and each other.

There is also plenty of excitement at ZENB HQ with the launch of our brand new ZENB Spaghetti and the opening of the outdoor cinema on the canal just around the corner in Kings Cross, we can't wait to make the most of the warmer evenings and enjoy some downtime.. perhaps with a blueberry mojito in hand (discover the recipe with the secret ingredient below)! We hope you enjoy our top 10 summer round up, let's make the most of it!

WHAT TO DO - Pick your own strawberries

Nothing says British summer better than juicy red strawberries and now it's the perfect time to pick them as strawberries are in season from late May to September. This quintessential summer fruit is a firm favourite all round – whether you prefer to sprinkle them with sugar, cover them in cream, swirl them in Pimm's or turn them into jam, they still taste delicious!

Succulent strawberries are best eaten as soon as they've been picked, so why not get yourselves down to one of the many pick your own (PYO) sites up and down the country.

We've listed a few places to visit below...

It's a cheap, wholesome, and fun day out, perfect for everyone from family days out to friends wanting a trip to the countryside with some insta-worthy photo opportunities!
WHERE TO GO - Screen On The Canal - Kings Cross (London)
Fancy a free open air film festival? Yes please!
Picture this, a great movie on the banks of the canal on a warm summer's evening.. What more could you ask for! Films are running throughout the day and evenings and will include blockbusters such as; Dune, Spider-Man: No Way Home, Free Guy, West Side Story, Belfast, King Richard, Matilda, and Encanto Sing-aLong for the performers amongst us. You can also see all the tennis action from Wimbledon, catch up on the Tour de France and enjoy live music performances. The movies will be screened from the canalside steps on Granary Square and the comfortable, colourful staggered seating ensures everyone gets a full view of the screen. Running only until 07 Aug, this is an un-ticketed event, so arrive early to avoid disappointment. See you there!
More info and screen times visit: https://www.everymancinema.com/screen-on-the-canal

WHAT TO BUY - Sigg Lunchbox
Give your packed lunch some punch.
The Swiss company SIGG has produced aluminium bottles since 1908. With a timeless design, this lunch box is made from high-quality recyclable aluminium, which makes it both lightweight and durable.
Whether you're at the office or embarking on a new adventure – make lunchtimes easier with SIGG's small green lunchbox. Inside, it includes a dishwasher and microwave-safe insert, while the sleek metal box itself is adorned with a debossed SIGG logo.
And whilst we might be biased, we happen to think this colourway which is almost ZENB green is the one to have!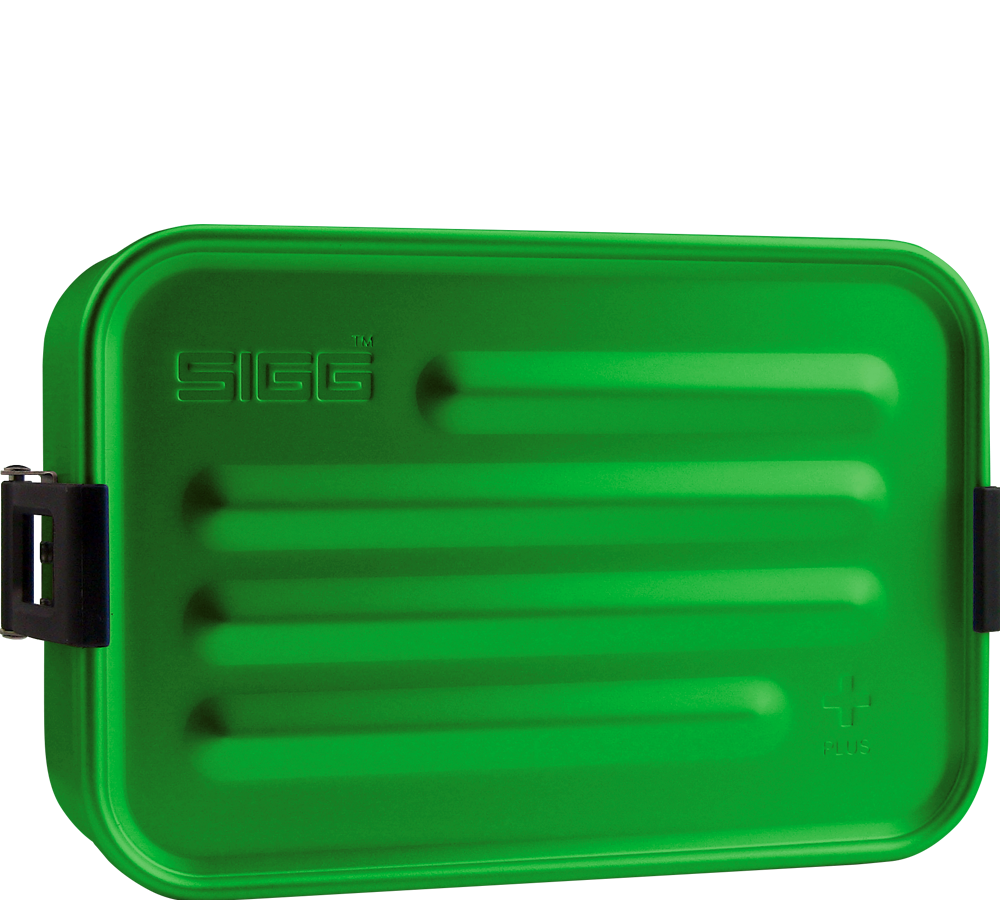 WHAT TO EAT - All New ZENB Spaghetti!
Did you know… We are the first UK company to make spaghetti entirely out of yellow peas! How exciting is that! Not only does it taste incredible but you get exactly the same benefits you are all used to from our pasta range.. high protein, high fibre and naturally gluten free!
Give it a try for yourselfmaybe with one of our new spaghetti recipes for inspiration?
WHAT TO DRINK - Blueberry mojito with OSU Apple Cider Vinegar

Apple cider vinegar in a drink - sounds disgusting right? We couldn't be more wrong! We tried this delicious mocktail at Balance festival, where our sister brand OSU created a Blueberry Mojito using their Apple Cider Vinegar as the secret ingredient along with other natural ingredients. It's the ideal summer drink when you want to opt for something a bit healthier, whilst still getting in your energy boost.
Get the full recipe here: OSU Apple Cider Vinegar (@osuvinegar)
WHAT TO READ - Diet for a Hot Planet: The Climate Crisis at the End of Your Fork and What You Can Do about It
Why do we like this book? It's simple, we share a very similar view of the world. "Put plants on your plate," is the main advice from the author, where she outlines a diet to reduce carbon and cool the planet by changing the world's food system.
As the climate crisis continues, this book shares an informative point of view on how, as individuals, we should be more conscious of what we eat - for our own wellbeing and for the health of the planet.
Find out more here: https://annalappe.com/portfolio/diet-for-a-hot-planet/
WHAT TO LISTEN TO - PODCAST - Off Menu
This podcast is simply hilarious.. Comedians Ed Gamble and James Acaster invite special guests into their magical restaurant to each choose their favourite starter, main course, side dish, dessert and drink. Ever wanted to know your fav celebs dream meal? Now is your chance. Starting the podcast in 2018 there are now over 150 episodes, but don't worry you don't need to listen in order, suggestion to start with Episode 125 with the man of the moment Ed Sheeran, it's a good one!
WHAT TO WATCH - Spaghetti on screen moments
Need film recommendations that involve spaghetti? No problem we have you covered! As Spaghetti is the talk of the town here at ZENB we thought, for some fun, we would round up our top five on screen moments that involve our favourite pasta shape. Guess who gets the number one spot.
Read more here: https://zenb.co.uk/blogs/articles/spaghetti-on-film
WHAT TO WEAR - Crocs
Crocs? Yes Crocs! Depending on your age, youre either likely to be currently having your eyes roll so far back in your head it hurts, or be feeling that warm fuzzy feeling of nostalgia.
Yes, crocs, beloved of kitchen staff everywhere, are now having their moment in the fashion sun.
The comfort-first footwear, has returned from its somewhat dubious reputation in the early 200s to be a firm favourite with the fashion set. Seen on the feet of style big hitters such as Kanye West and Justin Bieber they are now spawning high fashion collaborations with brands such as Fashion house Balenciaga and streetwear cool mavens Palace.
Crocs appeal can be traced to the brand's inconspicuous looks and affordable price tag, but a large part can be attributed to undoubted comfort factor as well as that previously mentioned nostalgia hit.
The go to option here would be the classic clog silhouette with its more than reasonable price tag.
If you want to take it up a notch, the ultimate 'on trend' execution would be the new Salhem Bembury model. A collab with the Versace footwear designer, that's so hot right now (as they would say in Zoolander - if you'll indulge another early 2000s reference) your street cred should go sky high!
Hard to get and with a price tag to match however, A similar look comes from a different brand through the Merrell Hydro Moc.
Best of all however, and with our sustainability heads on, get into your cupboard and see if you can dig our your old unloved pair - their time is here!
WHO TO FOLLOW - Jo Harding | Food Photographer (@modernfoodstories)
We hope you've been loving all of the recipes we've been creating with our Pasta and Sauces. Whilst we do produce some of these ourselves, we've also had some help from our friend and food photographer, Jo Harding who's been producing lots of delicious recipes for us. Looking for some low-carb and plant-based or flexitarian recipe inspo? Checkout @modernfoodstories on Instagram for some ZENB and non-ZENB recipes!
Got something exciting to share with the team for next month's ZENB 10? Drop us a DM on insta - @ZENB_UK we would love to hear from you!
---