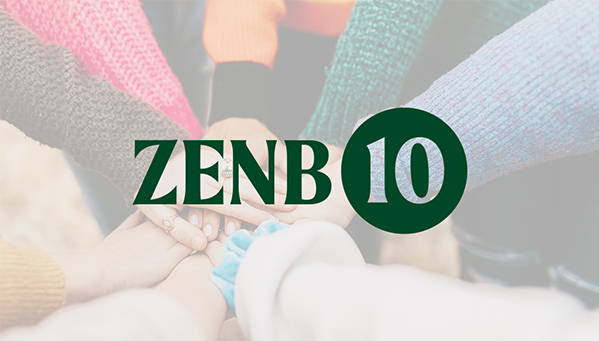 Veganary is a movement that gets bigger and bigger every year. Seeing as we have been supporting our friends at Veganuary this month, we thought we would dedicate our ZENB 10 to all the fabulously vegan ideas out there! Start the year as you mean to go on, be open, try new things and educate yourself on how small changes really can make the world a better place.
WHAT TO DO - Host a vegan dinner party!
Why not challenge yourself and encourage your non vegan friends to try something new and host a fully vegan dinner party! They will be amazed at how tasty and filling vegan food can be. Need ideas? The ZENB team spent a day with plant based chef Lauren Lovatt earlier this month and learnt how to make a fully vegan three course meal. Check out the video here!
WHERE TO GO? - Plant Based Restaurant
There are so many to try! Here at ZENB we are based in central London, so we thought we would list out some of our favourite suggestions, you will not be disappointed!
WHAT TO BUY? - Face Theory Skincare
We all want skincare that works, but what if it's also vegan, fully cruelty free and doesn't cost an arm and a leg? Facetheroy blends the best of nature and science whilst keeping their promise that beauty shouldn't cost the earth or cause harm to people, animals or the planet. Check out their huge range online!
WHAT TO EAT - ZENB!

We couldn't do a vegan focused ZENB 10 without giving ourselves a shout out! Here at ZENB all our products are fully plant based, we have a whole vegetable promise and so use as much of the whole vegetable as possible in all our products which not only reduces food waste but also maximises flavour. With a huge library of vegan recipes, check out the ZENB site to stock up on products and get cooking!
https://zenb.co.uk/blogs/recipes
WHAT TO DRINK - yfood
Making waves across tick tock and instagram, you may have seen your favouite influencer with a yfood meal replacement drink. Each meal is rich in protein, fibre and contains 26 vitamins and minerals. Great for on the go, no added sugar lactose and is gluten free, no need to also refrigerate either so chuck it in your bag and off you go!
WHAT TO READ - This Is Vegan Propaganda: (And Other Lies the Meat Industry Tells You)

Written by Ed Winters, a vegan educator, public speaker and content creator, this book is not for the faint hearted, it will give you the knowledge to understand the true scale and enormity of the issues at stake. Basing the book on years of research and conversations with slaughterhouse workers and farmers, to animal rights philosophers, environmentalists and everyday consumers, this book will give you insight to the other side of the story, which has been hidden for so long.
WHAT TO LISTEN TO - Billie Eilish
Billie Eilish, started following a vegan diet at the age of 12 and has since then used her platform of 106 million followers to be a huge advocate for the cause. The vegan musician frequently uses her platform to educate fans about the benefits, both personal and planetary, of plant-based eating. Now, Eilish has taken her campaign one step further by endorsing our friends at Veganuary this month, sharing a story of herself with a quote 'By replacing meat consumption with plant-based foods, together, we can give the Earth a fighting chance.' Oh and her music is pretty cool too!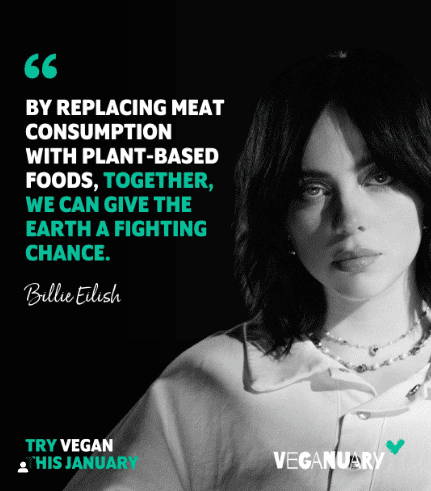 WHAT TO WATCH - The Game Changers
The Game Changers is brought to you by Academy Award winners James Cameron and Louie Psihoyos. The film explores why so many of the world's top athletes, from champion tennis player Novak Djokovic to Formula 1 icon Lewis Hamilton, are vegan and why we should all be too. The Game Changers is available on Netflix. Check out the trailer!
WHAT TO WEAR - Hylo Athletics
Hylo athletics are a really exciting brand, as sustainable vegan performance trainers are still quite hard to come by. Made from material such as corn, algae and natural rubber, these shoes although only launching in 2020 are already making waves, not to forget that if you're a runner you get 20% off and when you have finished with them, send them back and they'll give you £10 credit to spend on your next pair, win win!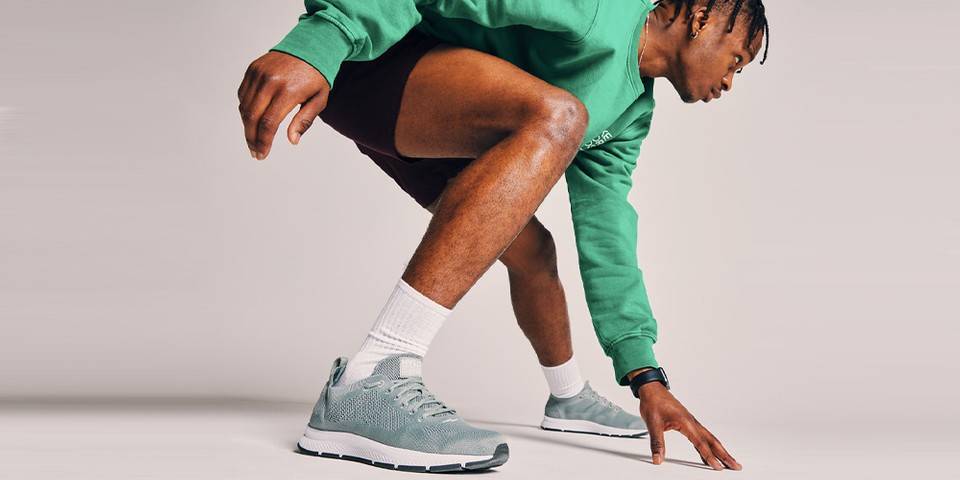 WHO TO FOLLOW - @Bosh TV!
The BOSH! Boys, Henry and Ian really do have a burning desire to show the world just how easy it can be to eat plants. Their inventive food creations reached more than half a billion people in just their first year and we have been following their ever growing socials ever since! Filled with easy delicious plant based recipes and new vegan products it is no wonder that they still remain one of the top vegan accounts to follow. https://www.instagram.com/bosh.tv/
Got something exciting to share with the team for next month's ZENB 10? Drop us a DM on insta - @ZENB_UK we would love to hear from you!
---