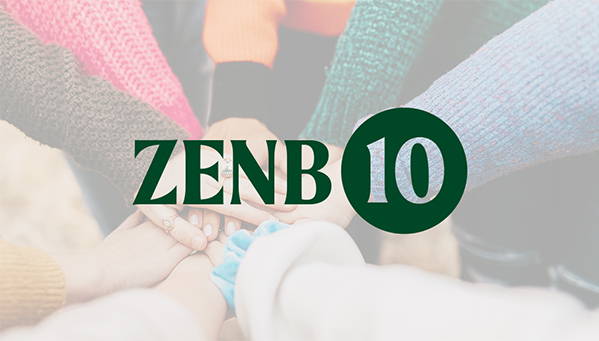 As we all race as fast as we can to the Christmas holiday finish line, we thought that we would keep this month's ZENB 10 simple and use it as a chance to pull together our favourite 10 from the year. It has been great to discover new brands, hear about new events, new TV shows and take notes on new recipe ideas and tips on how to eat more seasonally. We are looking forward to what next year will bring and as always if you have any suggestions please give us a shout!
WHAT TO DO - Host a dinner Party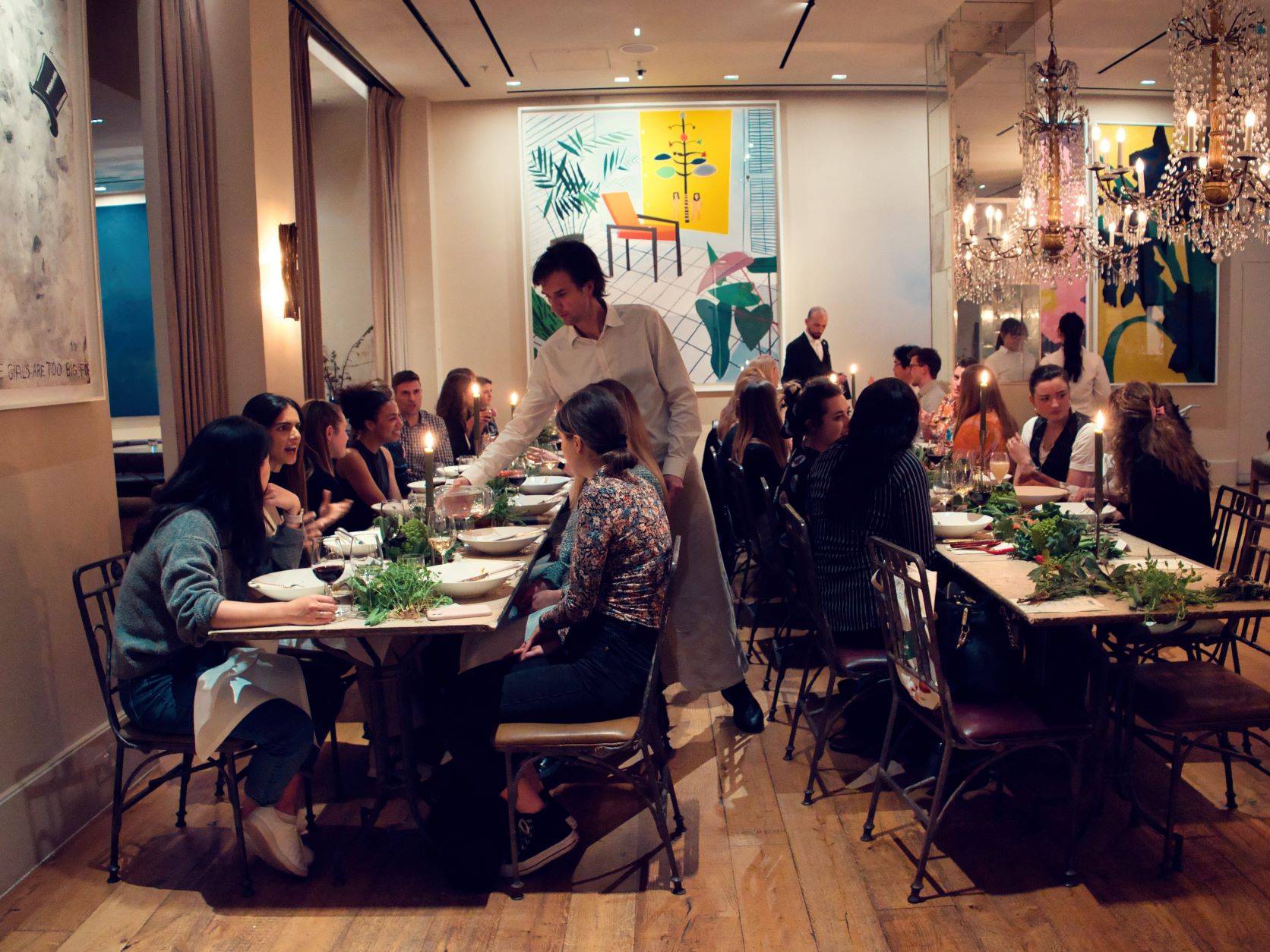 Long live the 'invite your friends round, eat good food and drink good wine' nights.. Who doesn't LOVE a good dinner party. It's the perfect middle ground. So you have stocked up on your favourite ZENB products, why not show them off and host a new years dinner party this month - need a recipe, check our database out here, need some more tips then checkout our article on how to make your guests feel VIPea!
WHERE TO GO - PUREZZA
Obsessive about ingredients, meticulous about preparation, and passionate about sustainability. Purezza started with a simple question: how do you do pizza better?
As the largest vegan restaurant in London, they aim to replicate traditional Italian cuisine, allowing you to enjoy the same food tastes, with significantly less emissions. Did you know that plant based food has the smallest carbon footprint of all food groups, generating a whooping 41.7 percent smaller volume of greenhouse gasses than meat alone.
On top of all this, the gang at Purezza were so impressed with our single ingredient gluten free pasta that they have asked to include it on their menu, specifically in the form of their new and improved Mac & Cheese - Made with our ZENB gluten-free macaroni, vegan pancetta and cheese. Yum!
This winter they have also updated the recipe to have a special festive truffle! Find the restaurant in Camden, Bristol, Hove, Manchester and Brighton and let us know what you think! Find your local restaurant here: https://purezza.co.uk/
WHAT TO BUY - Back Market Electronics
Have someone on your Christmas present list that loves the latest gadget?
If you live/ work in London you will have most certainly by now seen the Back Market ads plastered about, it looks a tad scammy (we all have that fear) but we can assure you it is not! Tried and tested by a few of the ZENB team already, Back Market are the new refurbished kings of technology.
With functionality guaranteed you choose how much you are prepared to pay for the cosmetics, each item is carefully graded by the team at Back Market so you know exactly what you are buying.
Make old the new new, reduce your carbon footprint, help to reduce the environmental damage mining causes, get the latest technology for WAAAY cheaper, and there is even a cheeky extra bit of discount if you are a student.
https://www.backmarket.co.uk/en-gb/
WHAT TO EAT - Agile Bowls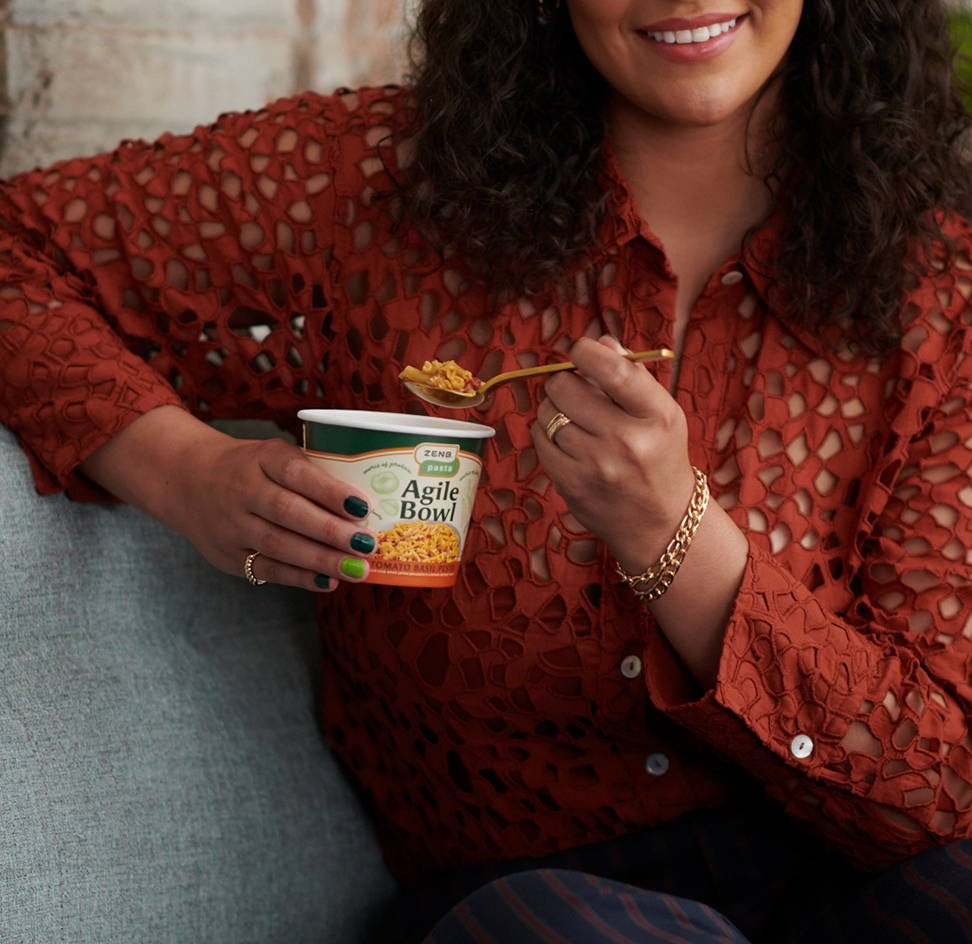 Ditch that soggy sandwich and try our brand new ZENB Agile Bowls!
We are proud to announce the launch of six exciting new worldly flavours to our single serve pots of deliciousness. Made with our 100% yellow pea Agile pasta, paired with vegetables, seasoning and topped off with extra virgin olive oil to drizzle on top.
Quick and easy to prepare, simply peel back the lid, add boiling water and stir. Then don't forget to finish with a drizzle of olive oil.. Enjoy!
Be quick to get your hands on these pots of lunch time joy, we've already sold out twice!!
ZENB AGILE BOWLS: DITCH THE SANDWICH
WHAT TO DRINK - Medahuman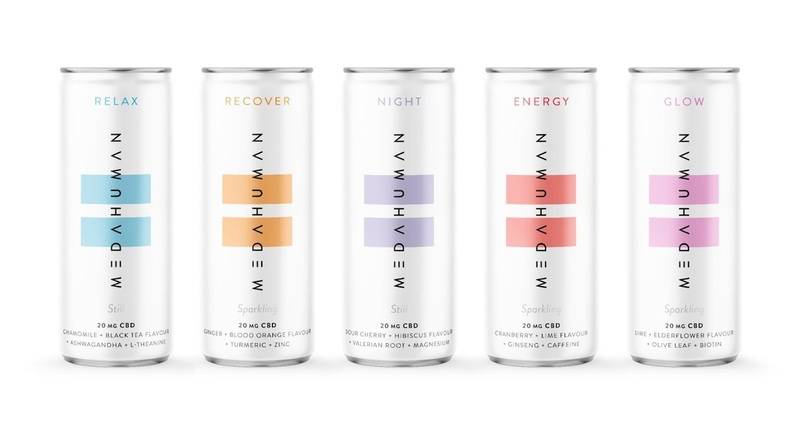 Everyone bangs on about CBD but it's tricky to find a CBD drink which doesn't contain lots of added nasties.
Our friends Medahuman sent us some of their CBD wellness drinks to try and we were pleasantly surprised!
Each drink holds 20mg of micro-encapsulated CBD, botanicals to restore balance to the mind and body and they're also low sugar!
Each flavour serves their own purpose: Relax, Recover, Night, Energy and Glow, to cover your every emotion. Check out the exciting flavours here.
WHAT TO READ - Mind Food by Lauren Lovatt
Mind Food by our lovely ZENB friend and brand ambassador Lauren Lovatt would make a perfect Christmas gift this winter.
Discover a delicious and revolutionary invitation to eating whole foods, with a mind-nourishing twist – inspired by years of research around how food can make us happy and boost our moods.
Check out Mind Food here.
WHAT TO LISTEN TO - Off Menu
Just because this podcast is simply hilarious.. Comedians Ed Gamble and James Acaster invite special guests into their magical restaurant to each choose their favourite starter, main course, side dish, dessert and drink.
Ever wanted to know your fav celebs dream meal? Now is your chance. Starting the podcast in 2018 there are now over 150 episodes, but don't worry you don't need to listen in order, suggestion to start with Episode 125 with the man of the moment Ed Sheeran, it's a good one!
WHAT TO WATCH - The Crown
As the new season has just been released, we thought we should circulate this again. Royalist or republican it's a great show, admittedly to be treated as more soap opera than historical document it does provide a great insight into the internal mechanics of the royal family over the last 70 years and more than any of the wall to wall coverage we have been put through recently goes a great way to contextualising the queens reign.
As someone who dropped back in for a few eps to escape the wall to wall news coverage last month, the plot has been so dense over the last four series, it's more than easy to lose track of what's happened to who BY who even though we have all lived through it!
Go in cold at your peril.
WHAT TO WEAR - Rens Original
Rens Original is the first sneaker in the world to ever be made from coffee.
Well before your mind goes to a latte on your toes, to be more precise the shoe is made from post-industrial plastic waste and used coffee grounds. Originally launched on Kickstarter, Rens Original is now available in the UK and has made a pledge to offset all climate emissions from production, packaging, distribution, and shipping to warehouses around the world. Cool or what!
WHO TO FOLLOW - Glenn Kitson
For a perhaps quirky chuckle once in a while, it's worth following Glenn Kitson. He's dedicated his account to controversial picture memes which tickled us a team recently. They tend to be topical and rather tongue in cheek. Good for a lunchtime chuckle!
Got something exciting to share with the team for next month's ZENB 10? Drop us a DM on insta - @ZENB_UKwe would love to hear from you!
---