SEASONAL FOODS: WHAT'S IN SEASON THIS SUMMER?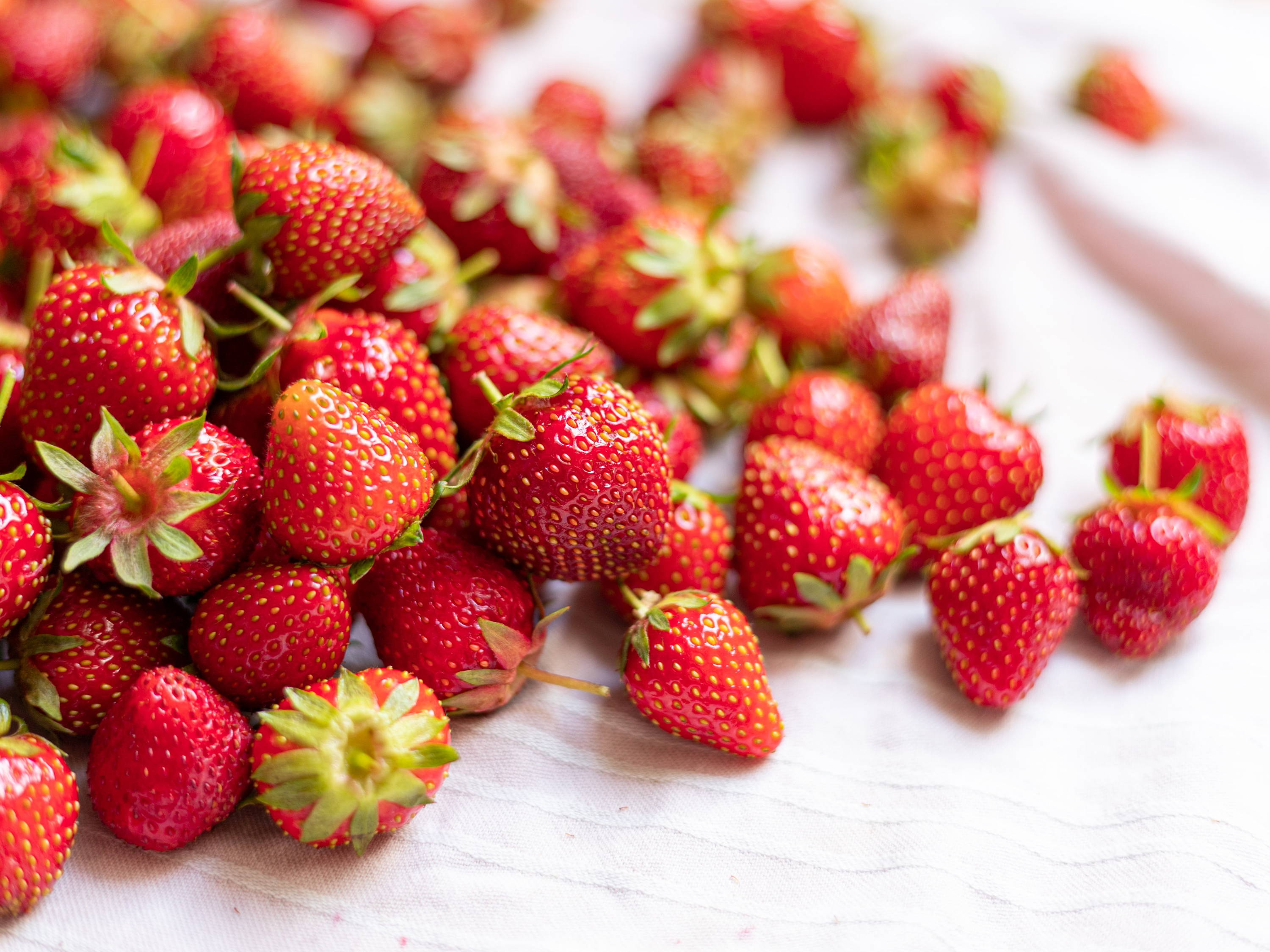 What does 'in season' actually mean?
In the UK we're blessed with four distinct seasons, meaning certain food grows better at certain times. Food grown naturally at its own pace, and ripe and ready at a particular time, is in season.
Most seasonal food is fruit and veg, grown locally, nourished by the sun and rain, and harvested at the same time of year as you're enjoying it. Some meat, fish and seafood are also seasonal, depending on breeding seasons, migrations and sustainability.
Why eat seasonal food? What are the advantages?
Our supermarket shelves are stacked all year with a dazzling array of produce. If you want marrows in March or watercress in winter you can, simply because we fly it in from abroad, or grow it under glass or in other controlled conditions.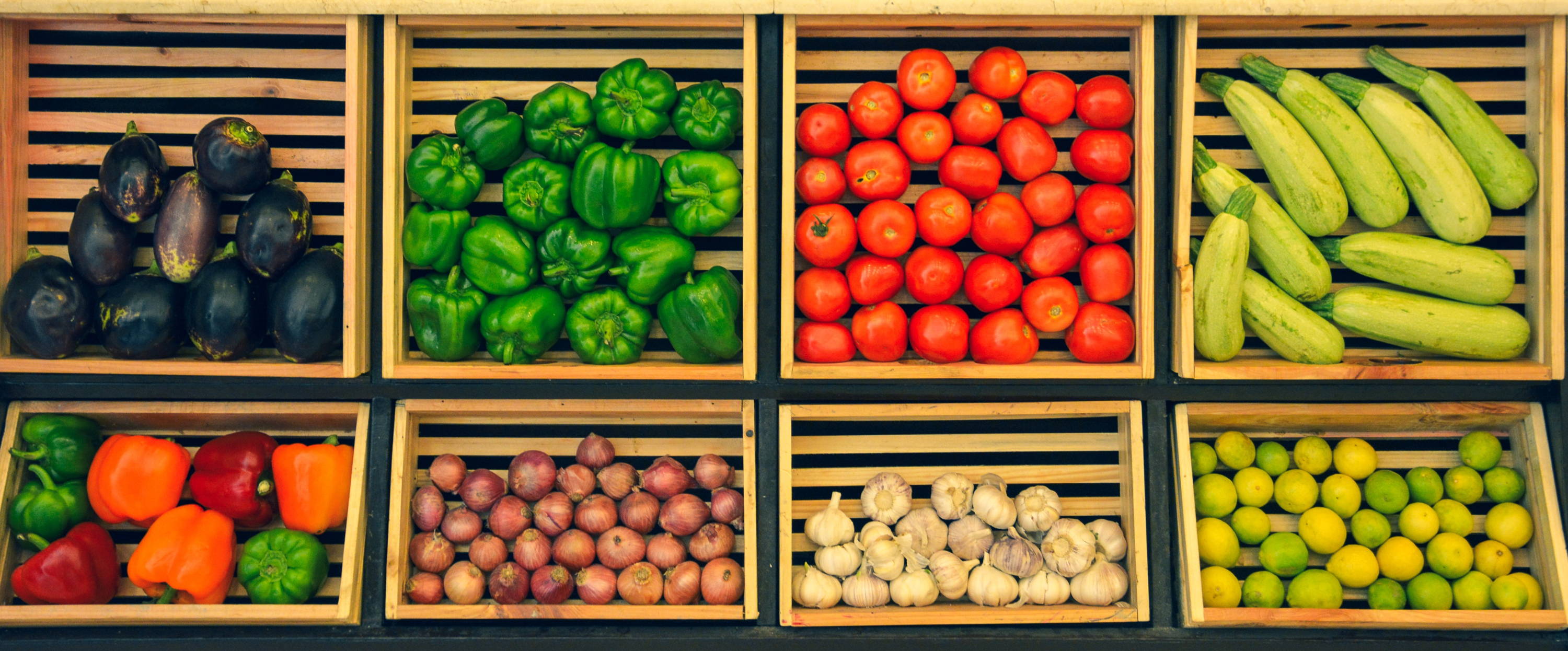 But there's nothing quite like eating deliciously fresh British food in season. It's good for you and for the planet:


Fruit and veg is tastier because it's ripened naturally, developing more succulent flavours
Meat and seafood are fresher
Seasonal food is often higher in nutrients
Less water and fewer fertilisers and pesticides are used
Less energy is needed for growing, storing, packing and transporting, so it's more eco-friendly
With fewer costs and a seasonal surplus, it's often cheaper

Summer is simply packed with choice, so we've hand-picked our favourites for a deliciously varied diet of seasonal food.


Which fruits are in season during summer?
Home-grown fruit is the classic healthy food for the summer season: simply enjoy it in its natural state or get a little creative.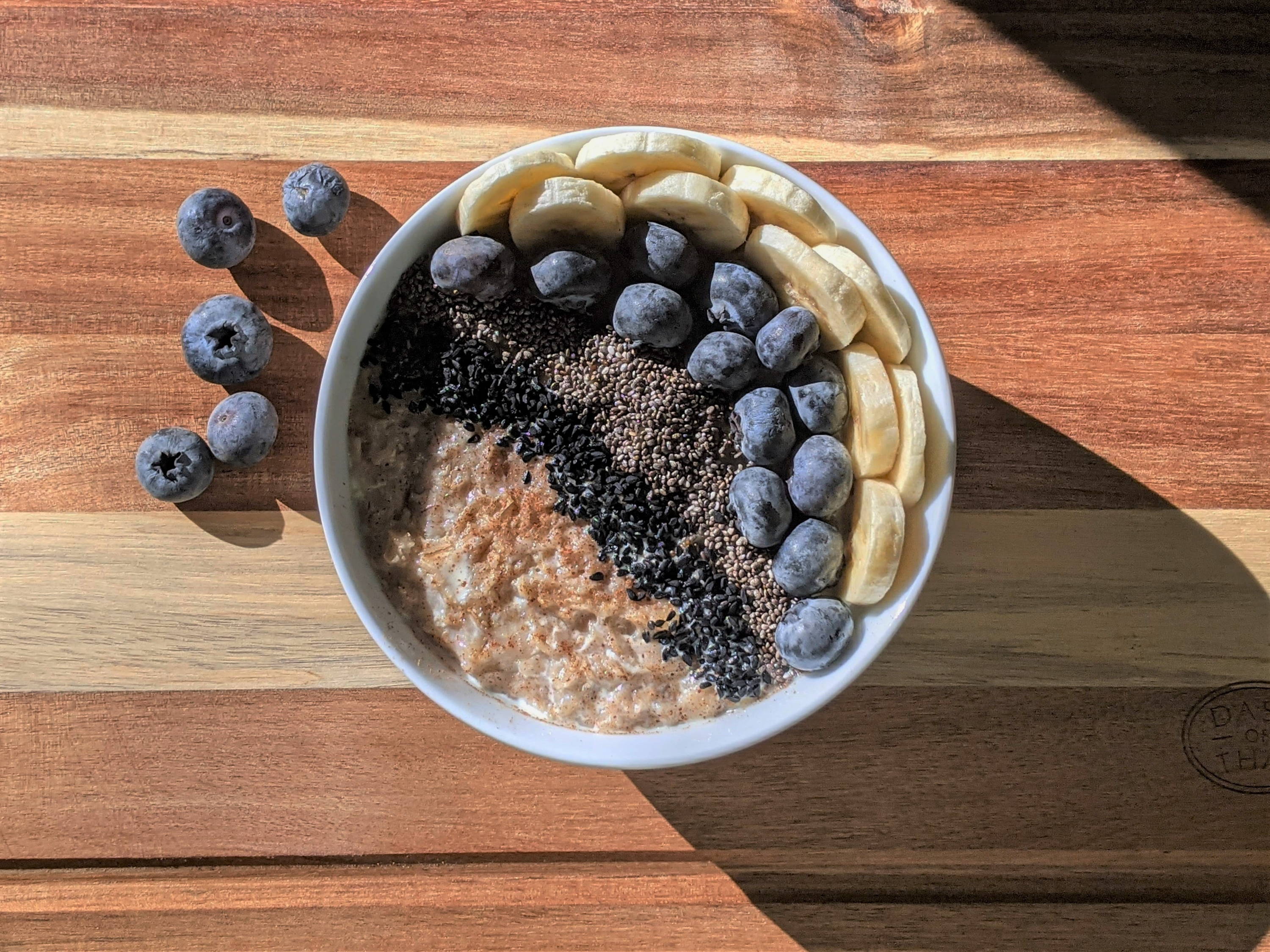 Blueberries

In season: The blueberry season begins in the second half of July and continues through most of August when they become fat, sweet and juicy.
Health benefits: One of the original 'superfoods', blueberries are densely packed with fibre, potassium, folate, vitamin C and vitamin B6, which can help to reduce cholesterol.1
How to eat: Use sweet blueberries to replace sugar on cereals, add to smoothies or slip into pancake or waffle batter.

Cherries

In season: Cherries are in season from late June to August. By September fresh ones are simply a memory, so get them while you can.
Health benefits: Whether yellow, or deep red, cherries are a source of vitamins C, B and K, along with other nutrients including polyphenols which are good for your heart.
How to eat: A delicious on-the-go snack or add pureed cherries to ice and fizzy water for a cherry spritzer.

Peaches

In season: July to September is peach season, and so August is a peach of a month.
Health benefits: A flurry of good things lurk under that furry skin, including vitamin C, potassium, fibre and immune-system boosting iron.3
How to eat: Lean forward to avoid bathing in their juice. Or try them baked with mascarpone cream.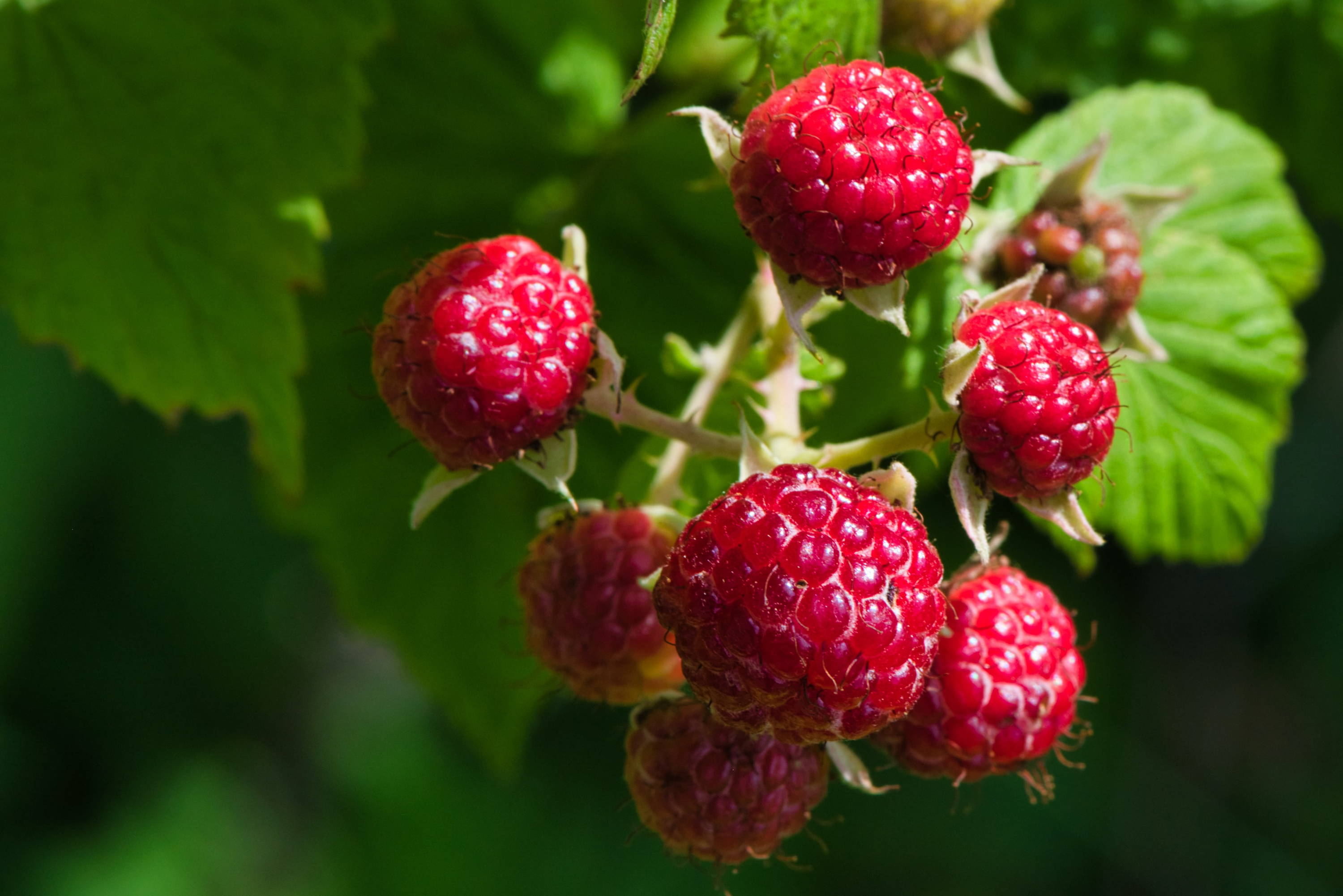 Raspberries
In season: Summer-fruiting raspberries are ripening from June and peaking as summer progresses.
Health benefits: With their intensely sharp taste that melts into sweetness, raspberries are the classic 'super berry' – rich in vitamins, potassium and helpful antioxidants.4
How to eat: Sublime simply on their own, but a key ingredient in the classic English summer pudding.
For a less traditional but utterly delicious way to use raspberries, make sure you try the ZENB Matcha, Miso And Hot Raspberry Pancake.
Strawberries
In season: The poster berry for summer fruit, strawberry season starts in June and by August they're simply a sweet, succulent drop of goodness.
Health benefits: Rich in vitamin C, manganese and folic acid, strawberries are also a source of cancer-busting phytochemicals and heart-loving flavonoids.5
How to eat: Mix into frozen yoghurt and drizzle with balsamic that's been turned syrupy by boiling in a pan to give your taste buds a treat.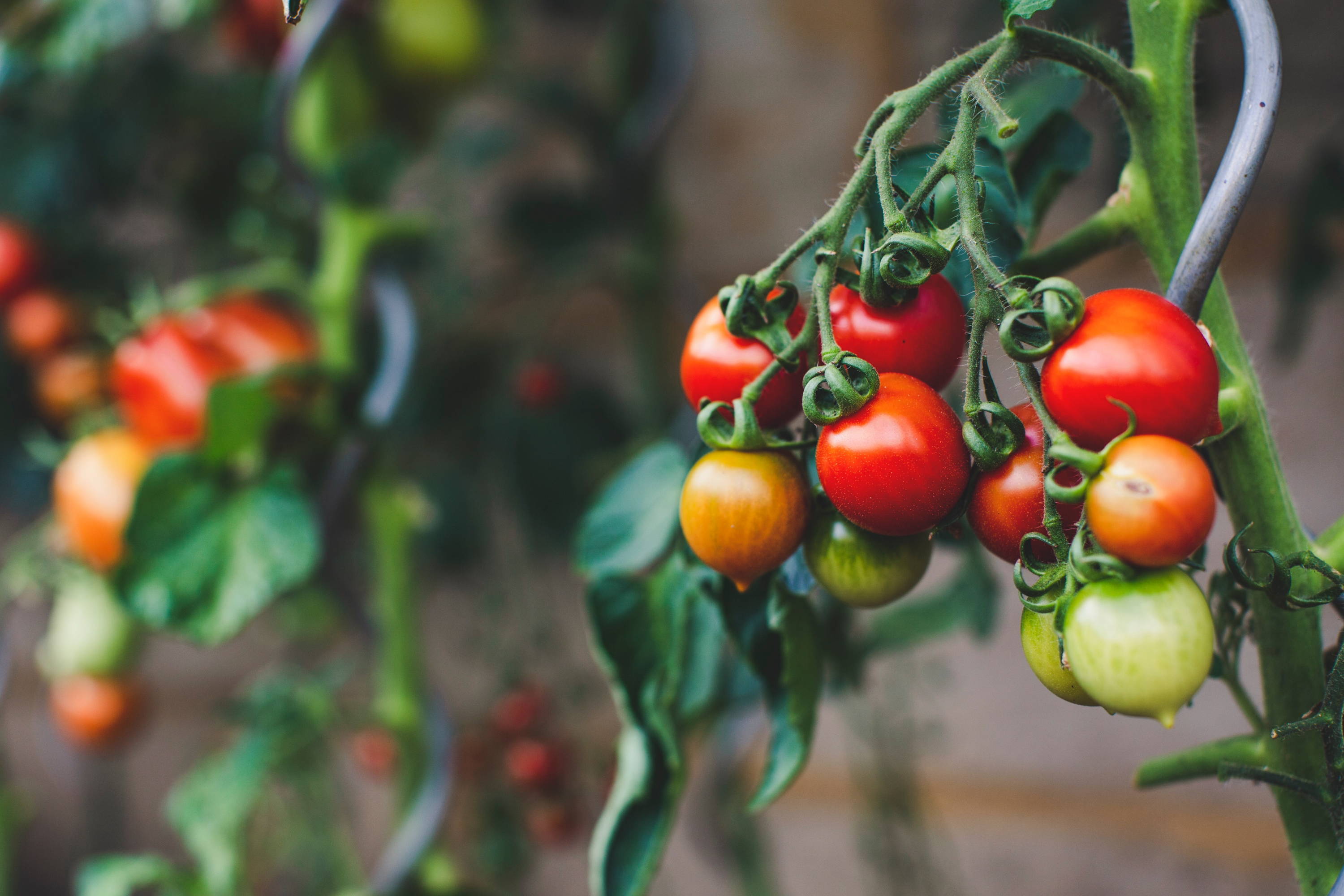 Tomatoes
In season: The UK tomato season runs from June through to October, with August being a bumper month for ripe and juicy toms.
Health benefits: Sweet and tangy and technically a fruit, tomatoes are little bombs of goodness, including vitamins A, C and K, and may help protect your skin from sun damage.6
How to eat: Cooked or uncooked, they're simply great in sauces, soups, stews or salads. Roasting them on the vine retains their sweetness.
Enjoy a feast of tomatoes in our ZENB Fusilli Hot Harvest Bowl


Which vegetables are in season during summer?
Eating seasonal veg allows you to connect with the natural cycle of the year, meaning you'll have the best food for the season. Here are the best veggies for the summer months.
Aubergines
In season: Beginning in June, aubergines truly blossom in July and August.
Health benefits: With a mildly smoky taste and good at soaking up flavours, aubergines are high in fibre, vitamins B1 and B6, and essential minerals.7
How to eat: Great in stews, salads and curries, try them baked, grilled or barbequed.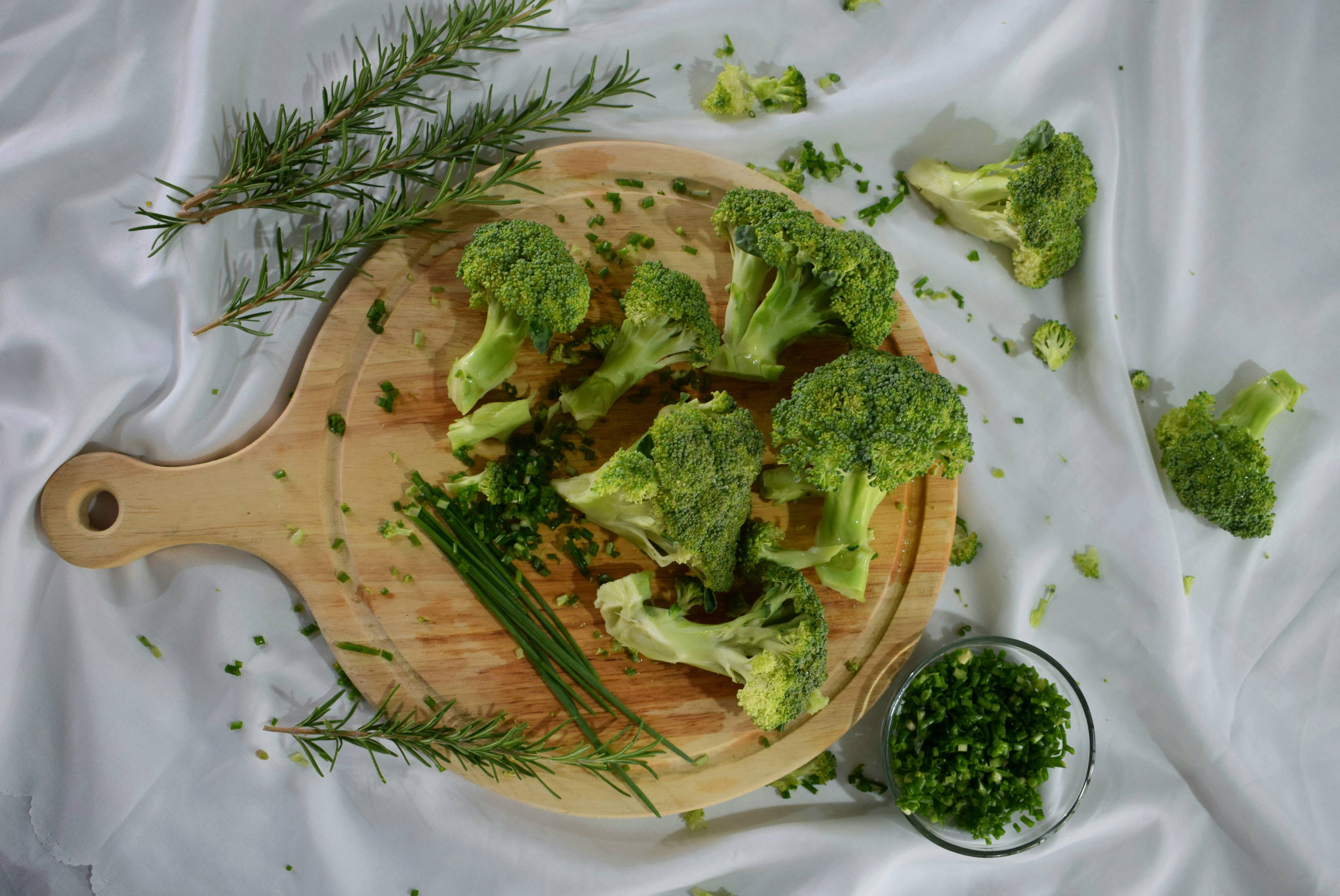 Broccoli
In season: Don't be fooled by the supermarket shelves, broccoli simply basks in the summer.
Health benefits: With a mild, earthy flavour, broccoli is a cauldron of vitamins and minerals, including vitamins A, C, E, K and a raft of B vitamins. Good for your heart, bones, eyes and most other bits too.8
How to eat: Steam or boil and drizzle in olive oil for a tasty side, let cool and add to salads or toss into a stir fry.
Courgettes
In season: In season from June to October, courgettes are a star in high summer.
Health benefits: Pleasantly bitter raw and sweet when cooked, courgettes are a good source of vitamin C and potassium, and half a big one counts as one of your 5-a-day.10
How to eat: Spiral into salads or lightly fry in butter, roast or barbecue until slightly charred.
It's also perfect with pasta, and to prove it try our Caramelized Courgette & ZENB Penne With Effortless Summer Pesto.
Mangetout
In season: Imported mangetout can fill a gap, but the greenest, crispiest UK mangetout only comes out to play from June till September.
Health benefits: With a sweet, garden-fresh taste, mangetout is a brilliant source of B vitamins, and lutein which help promote healthy eyes.11
How to eat: Cut in half for stir-fries or cook in a microwave to retain their crispness and serve cold in a salad.
Watercress, spinach & rocket
In season: Three for the price of two, this trio of leafy greens almost magically come into season just when we need them the most.
Health benefits: Are you sitting comfortably? OK, this threesome offers you vitamins A, B9, C and K, calcium, manganese, lutein and the phytochemical quercetin, which is good for your heart, liver, kidneys and may help with hay fever.12
How to eat: Perfect partners together in a salad with some asparagus, in soup or to give a fresh and tangy edge to your sandwich.
Use handfuls to add a tasty helping of greenery to our ZENB Fusilli Pasta Salad With Grilled Summer Veggies & Harissa Vinaigrette.


Which meats are in season during summer?
It's not necessarily the first thing we reach for in the ZENB kitchen, but traditionally speaking, game makes up much of the seasonal meat for summer. We explore this and some of the other options below.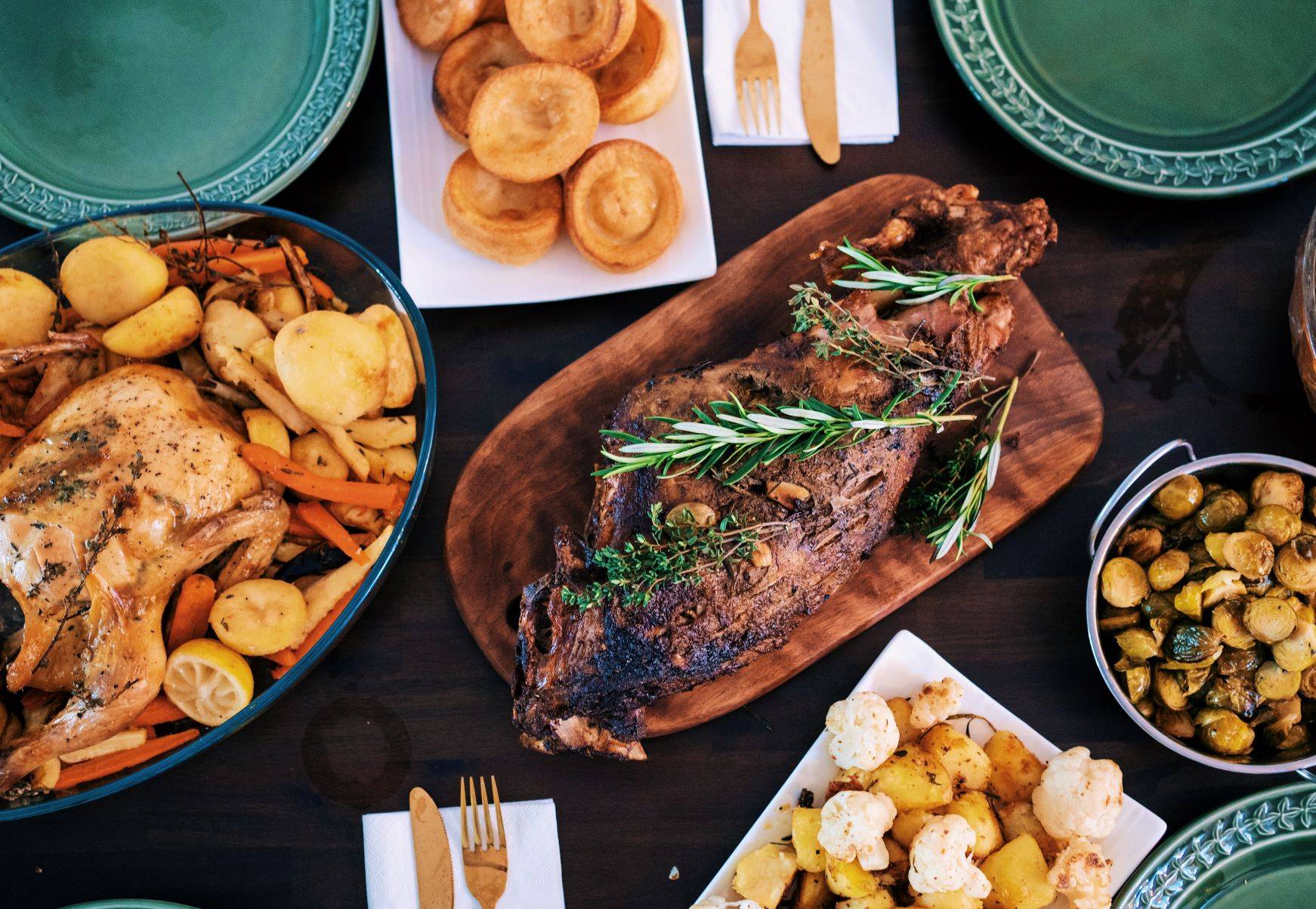 Venison
In season: Venison is deer meat, and its season depends on the type of deer. Mild, versatile fallow, and the stronger flavoured red are both available from 1 August.
Health benefits: Higher in iron than any other red meat, venison also contains omega-3 fatty acids which are good brain food, and good for the heart.16
How to eat: Leg and shoulder joints are suitable for slow-cooking, and marinading the meat for 24 hours gives you a tasty, tender result.
Rabbit
In season: The best wild rabbit, which has a subtle gamey flavour, is available from July and is properly matured by the end of August.
Health benefits: Rabbit meat is low in fat, but rich in protein, vitamins B3 and B12, minerals and trace elements such as selenium, believed to support heart health and reduce the risk of cancer.14,15
How to eat: Rabbit meat can be a little tough, so brown it in a frying pan and then slow-cook in oil or duck fat at around 150C for a rich, succulent dish.
Lamb
In season: Sheep naturally give birth in early spring, so lamb comes into season in August.
Health benefits: Along with a hefty supply of high-quality protein, lamb is a rich source of many vitamins and minerals including vitamin B12, zinc and iron.13
How to eat: There's a wealth of lamb joints to choose from, but for a classic leg roast add rosemary and garlic to bring out the flavours and aromas.


Which fish and seafood is in season during summer?
When it comes to the sea, seasonal food for summer mostly depends on migrations into British waters and sustainability. Always try to check how ethical your fish is and look for certification from the Marine Stewardship Council (MSC).
Crab:
In season: Brown crab is the UK's most common edible crustacean, and while it's available from April, it's at its most abundant and best in late summer.
Health benefits: Along with a raft of B vitamins, zinc and iron, crab is also a good source of cancer-fighting selenium.18
How to eat: Pick the sweet brown and white meat from the crab to enjoy in pasta dishes and risottos.
Haddock:
In season: This tasty white fish is available at various times of the year, but August is a prime time, backed by the Marine Conservation Society.
Health benefits: Haddock is high in protein and a good source of B vitamins, selenium and phosphorus.19
How to eat: Battered with fish and chips is hard to beat, but try haddock with avocado, minced onion and crushed garlic to complement its mild taste.
Herring:
In season: Caught in the colder waters north of Scotland, herring is a tasty summer treat.
Health benefits: Packed with heart and brain-supporting omega-3 fatty acids, herring is also one of the best sources of vitamin D and good for your bones, teeth and muscles.20
How to eat: Grill or fry your herring in a coating of oatmeal which keeps in some of the healthy oils that would otherwise be lost.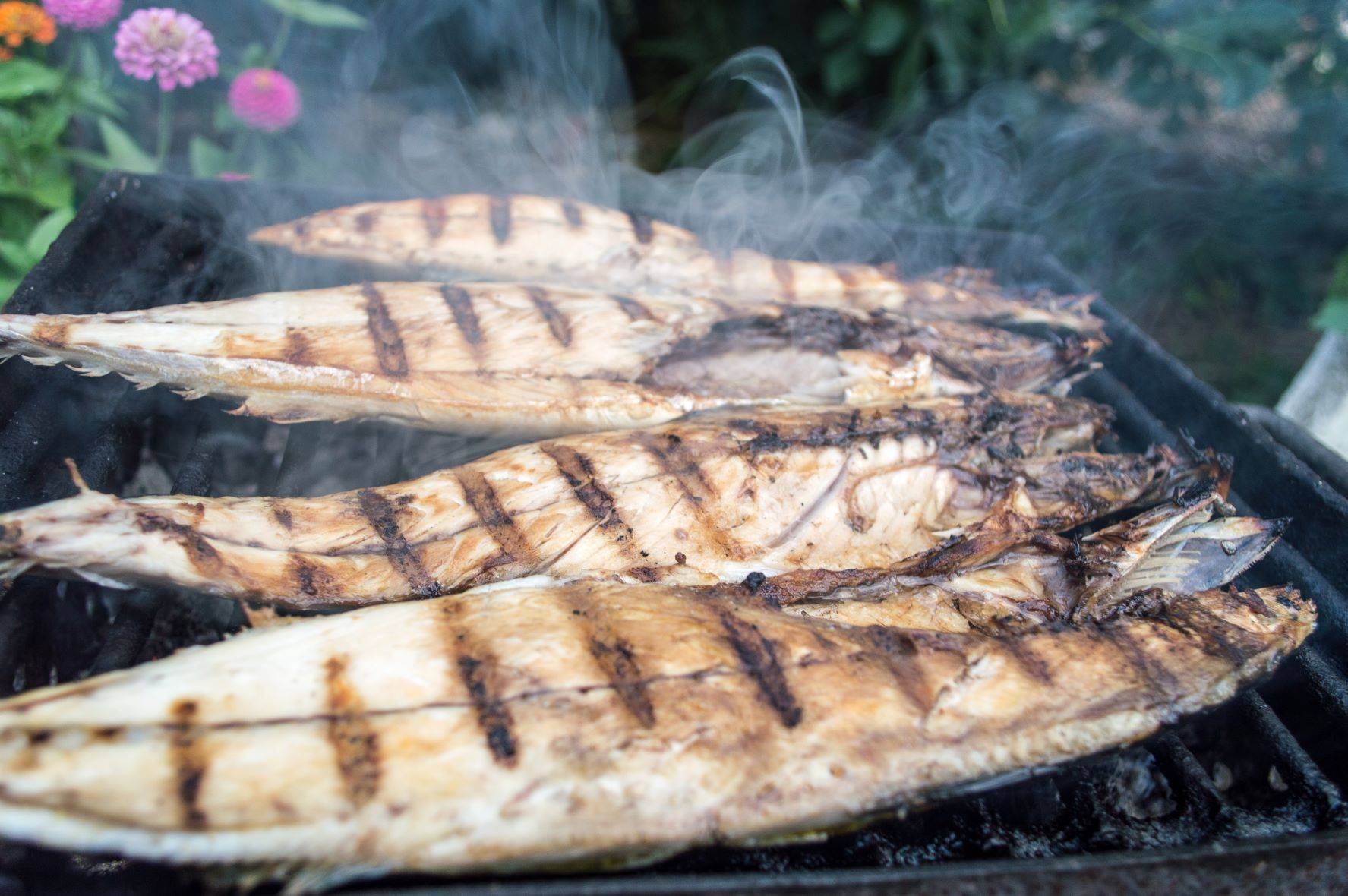 Mackerel:
In season: Mackerel spend the winter months in warmer waters further south and arrive in vast shoals around the UK in the spring and summer.
Health benefits: One of the best sources of omega-3 fatty acids, mackerel is also high in protein and vitamin B12 – an important vitamin for overall health.21
How to eat: As it's similar in texture to tinned tuna, grill mackerel instead of chicken for a salad with a mustard vinaigrette.
Plaice:
In season: Plaice spends some of the year in deep waters, but from summer through to mid-winter, outside its spawning season, it swims around Britain, and is fleshier and tastier.
Health benefits: Like most white fish, plaice is high in protein, and it's also a good source of iodine and vitamin B1, B12 and B7, which is essential for good cell function.23
How to eat: Perfect for frying, you can spice up its mild flavour by adding a dash of garlic and spring onions.


We believe in seasonal eating
Seasonal ingredients always influence our choice of products and recipes at ZENB. It led us to discovering the power of the yellow pea which makes our gluten-free pasta, and runs through the innovative dishes we love to share with you online. Make sure you're following us on Instagram and email so you can try them when they drop.
---