PERFECT WINE & PASTA PAIRINGS
Wine… it may be technically an alcoholic beverage made from the fermented juices of grapes.. But for many it can be much more. A drink for the good times, the sad times, the happy yay we've done it times and the it's been such a long day pour me a glass immediately times - its seen it all, so you can imagine when we host a ZENB pasta night we are looking for the perfect match made in heaven.
But let's face it, we know wine is confusing at the best of times, it can be overwhelming and off-putting… enjoying wine shouldn't just be a lucky guess in the supermarket, it's more than that. We believe it's about sitting down with your nearest and dearest, forgetting the busyness of life and sharing a ZENB dinner with a delicious glass (or 2, 3 or?…)
To give you as much information as possible, we decided to sit down with two experts, our friend, chef, award winning food writer and restaurateur Gizzi Erskine and our new friends Plonk - wine experts delivering small-batch wine, direct to your door.
Pasta and wine are an iconic pairing - why are they so often enjoyed together?
GIZZI: The Italians love their wine and are some of the best wine growers in the world. They also know how to drink and a good glass of wine, with your meal (pasta is considered a first course before your main meal in Italy). Often pastas are rich, with the majority of sauces being made from oil, butter, cheese or meat and the acidity and tannins cuts through this.
PLONK: The first is simply regionality. With both being so deeply rooted in locality and food culture in Italy, the producers of each will likely have tight memories of the pasta and wine that filled kitchens and dining rooms with family and friends. They will also share similar growing conditions, terroir (Ed: Terroir is just a fancy term for the landscape and environment the grapes are grown in) and tastes. Whilst pairings of pasta and wine across regions and countries undoubtedly work also, this is one
of the starting reasons.
Beyond that, both areas are so diverse in what they can offer, providing the ideal malleability. Pasta can take the form of so many shapes and styles, and combine with such an array of different sauces and ingredients. Similarly, with thousands of different grape varieties, and an incredible number of different regions, and therefore climates, where you can grow grapes, in turn we are gifted with an immense number of possibilities when it comes to wine style. With these two in hand, the joy one can take in finding nuances of flavour between pasta and wine is immeasurable.
What impact does a perfectly paired wine have on the dining experience? How can it elevate your meal?
GIZZI: I'm a red wine drinker and my favourite wine is a very good barolo. This wine is a buxom and romantic wine, that bares all the soul of the Italian wine from Piedmont, at the foothills of the alps and the mountainous, volcano Nebbiolo grape vines. The area is also known for pastas, cheeses, meats and truffles - all the great things in life. Rich foods need a full bodied and balanced big wine, and one of the most magical dishes is a very simple pasta with an emulsion sauce made with pasta water, cheese and white truffles or a good ragu. This is a course in my death row dinner.
PLONK: Wine pairing really can make or break. Whilst wine is very subjective, and when it comes to personal preference there is no right or wrong pairing, there are plenty of physiological elements that lead to an ideal pairing.
You need to ensure the wine is more acidic than the dish prepared, this way you will benefit from the sharpness and refreshing element of the wine, as well as it helping to reset your palate for the next mouthful of delicious pasta. If the food is sweeter than the wine, all that wonderful fruit flavour in your glass will feel lost when drank.
Flavour intensity is the last key to pairing – with so much flavour in both elements, the combination is just lifted further and further. If one doesn't rise to the occasion, it might again be lost on the palate. A great example would be Spaghetti Pomodoro and a Bel Colle Dolcetto – a beautiful freshness in both, with goo acidity and intensity.
ZENB produces 100% yellow pea pasta - from your experience of the range, does the flavour lend itself to a particular type of drink?
PLONK: Always a wine with good acidity, Nebbiolo and Valpolicella blends will often do the trick.
Gizzi, we know that your Audrey Hepburn inspired Penne alla Vodka is one of your favourite dishes – what's your go to drink to serve alongside this recipe?
GIZZI: As someone with Polish blood, why not have a good vodka dirty martini with it. God that dish is good.
PLONK: The Pieropan La Rocca Soave Classico would be amazing here.
It has an incredible concentration, a slight nuttiness and creaminess to combine with the cashew cream sauce, and a tantalising acidity to cut through the dish.
Do you change your drink pairings for more seasonal serves during the warmer months?
GIZZI: Oh, for sure. I live on a mews and it's very communal. We always have barbecues and have a Cummins l dining table (crafted by David Cummins). We all love to drink spritzes, pet nat (short for Pétillant Naturel) , fizzy wines and cold pale rose all summer.
PLONK: We love to change our choice of wine over the seasons, as the elements often can change our mood and tastes, and therefore the optimal wine to slot into that will vary across the year. A favourite of ours this summer has been the CaDi Rajo Lemoss- this is essentially an unfiltered (and therefore vegan) Prosecco. It's the same grape as what's in Prosecco, from the same region, however it doesn't follow the Prosecco DO rules, so this wine therefore cannot be called Prosecco.
Confusing we know. But this style and approach lends itself to wonderfully fragrant, floral and fresh wine to enjoy outside.
What is your all-time favourite pasta dish, and what drink would you pair with it?
GIZZI: Gah. That's so hard. I would kill for spaghetti vongole, but with too much garlic and white wine. That said, I want a proper ragu with pappardelle I think.
PLONK: Has to be the Colle Massari Vermentino – loads of texture and body but still with a freshness to it.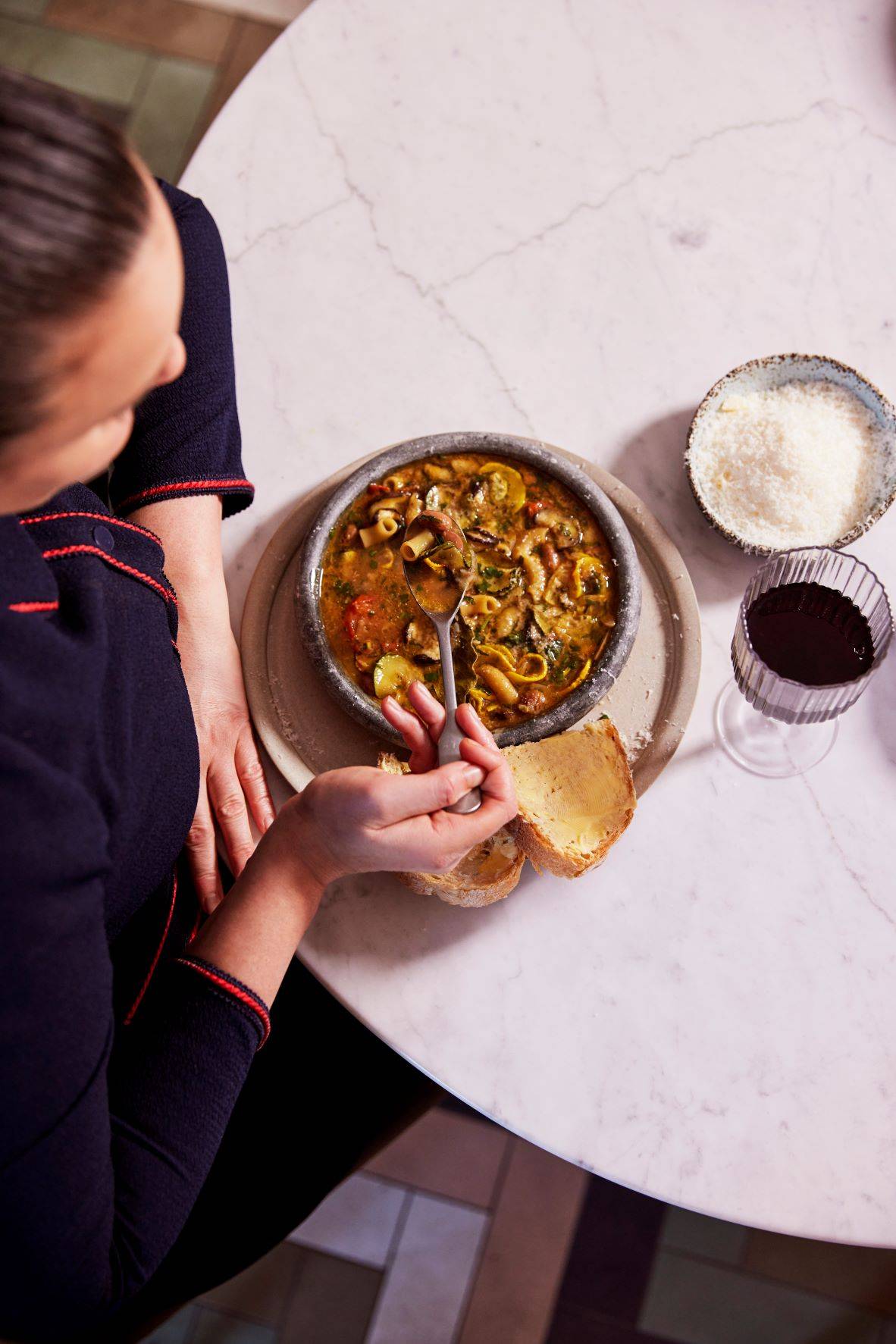 You've created a range of delicious, inspirational recipes using the ZENB products. Which has been your favourite recipe so far, and why?
GIZZI: Gosh. They're all really solid recipes. I would probably say the thing I want to eat the most regularly is the soup, based on a minestrone, but with lots of veg. I could eat that daily.
PLONK: To go with that? Probably something similarly warming like a Sangiovese… Why not give this one a try?
In terms of other past dishes, people are always asking what goes with what.... lets run though a few quick highlights:
What wine pairing goes best with a creamy sauce - eg carbonara?
PLONK: You definitely want to opt for a rich, textured white wine here to match that creaminess. French Chardonnay or Chenin Blanc spring to mind. Don't be put off by buttery Chardonnay though! The connotations of Chardonnay being horribly oaky or buttery is due to poor winemaking and shouldn't tarnish this great grape! Done right, when those elements are in balance, they are some of the most beautiful wines with food. This Domaine de la Borde Chardonnay 'Terre du Lias' should do the trick!
What wine would you suggest with a pesto based dish?
PLONK: A wine that aligns with the herbal nature of pesto. In wanky wine terms, if a wine is 'green' (NB - not to be mistaken for 'vinho verde'), it has that fresher, less ripe, herbal element. Pinot Grigio or Riesling would be top options. How about starting with this one?
What wine goes best with lightly oil based pasta dishes?
PLONK: Acidity is essential here for your wine. Cortese is the perfect grape for this (the same grape you'd find in the better known wines from the region of Gavi).
What goes well with seafood based pasta dishes?
PLONK: I love wines with a saltiness and mineralogy to them with seafood. It's hard to look beyond the ethereal white wines of Sicily for this. Grillo is the one I'd say - fresh, salty, acidic but loads of flavour still. Why not give this one a try…
What wine is best for spicy pasta recipes?
PLONK: Wines with a bit of spice themselves - be it from the use of oak or just a naturally occurring element of the grape - plus ones that have plenty of intensity to stand up to the heat! Negroamaro and Nero d'avila (southern Italian grape culprits) are perfect.
Mac & Cheese is always a comfort classic when it comes to pasta, but wine surely it doesn't lend itself to that??
PLONK: Similar setup here to the carbonara - a fuller-bodied white wine. Verdicchio from Le Marche would be lovely. Has some weight to it, nice and savoury but with some acidity to cut through the dish still. Perhaps start with this collection…
Gizzi's most recent creation for us was her cacio e pepe made with our new pasta agile which cooks in under 3 mins, what do you think would pair best with that?
PLONK: Cacio e Pepe – simple but so, so effective. Pizzini's Nonna Gisella Sangiovese would be my go-to here. Spicy and peppery to match up with the pasta flavours, but plenty of crisp acidity to intersect the creaminess of the sauce.
At ZENB all our products are vegan, but not all wine is vegan. If we wanted to purchase a good vegan wine, what would you suggest?
PLONK: Always look for small producers. Nearly all mass-produced wines will be fined and filtered, rendering them non-vegan friendly, as these wines need to be churned out in the quickest time possible, and fit a very strict flavour profile year-in, year-out. Most good online wine shops will have a vegan section to point you straight to the good stuff, such as ours here.
Equally not all wine is organic, would you say that organic wine is the way to go?
PLONK: We like to work with small-batch, family-run wineries. We know that operations at this scale take much greater care of their terroir, their impact on the earth and their surroundings, and in turn these winemakers will more often than not enlist organic practices (even if they aren't always certified as such). We certainly feel that is the direction wine needs to be heading in.
Besides wine, what other drinks can elevate pasta dishes?
GIZZI: I've reduced my alcohol consumption at the moment and have just come back from Sicily where I was living off 0% beer and it was genuinely very good. I would keep in mind the idea that you need something to cut through it though, and a good quality champagne brewed kombucha would also be mega.
Finally, there is talk around the ZENB office that orange wine reduces hangovers! Is that true?!
PLONK: Unfortunately, not really! Having said that, the resurgence of orange wine has very much been part of the forefront of the low-intervention and organic wine movement. Within this, the use of sulfur, which acts as a preservative and has been used widely in traditional winemaking, is used in far lesser quantities per bottle from winemakers who form part of this aforementioned movement. Sulphur can often form part of or accentuate the effects of your hangover, so with less of this in your wine, your hangover might not be so bad. Drink enough of any alcohol though and you'll be bound to be paying for it, regardless of the sulfur content!
WOULD YOU LIKE TO KNOW MORE: Introducing PLONK!
Plonk is a small-batch wine subscription service and online shop. Fed up with the mass-produced, characterless bottles that adorned most shelves, we made it our aim to seek out small-batch wine producers and bring them to you in an easy to find, seamless platform.
To help you get started PLONK have offered the ZENB community 10% off when you spend £50 or more! Use code ZENB10 at checkout. (excludes subscriptions and mixed packs):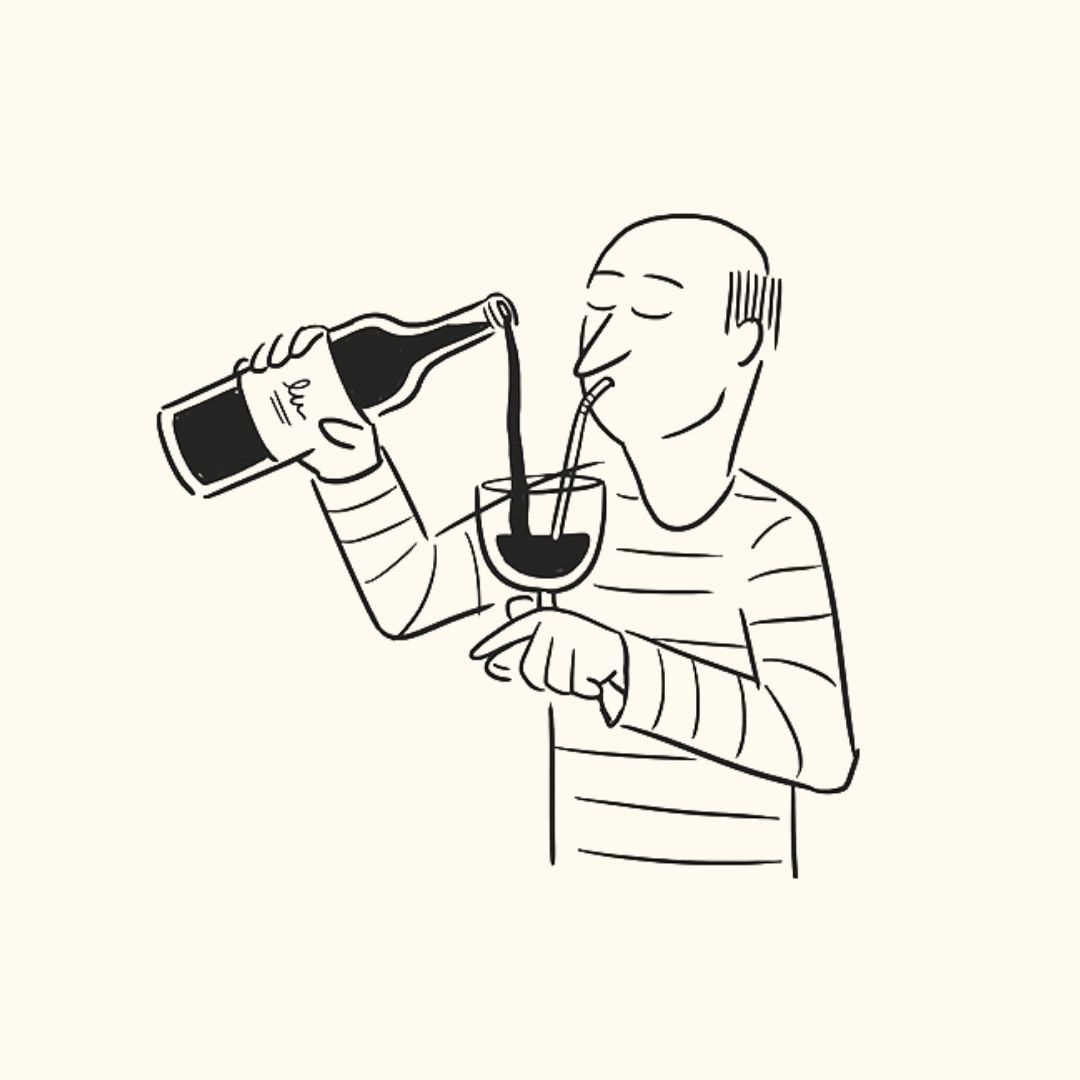 ---