Inspiring Insights with celebrity personal trainer Harry Jameson
ZENB isn't alone in its mission to promote positivity, nutrition and wellbeing. Incredible individuals across the globe are using their talents to truly inspire change and deliver difference.
In our Inspiring Insights series, we'll be asking them to share their expertise on living a more balanced life. And this time we're speaking to personal trainer Harry Jameson.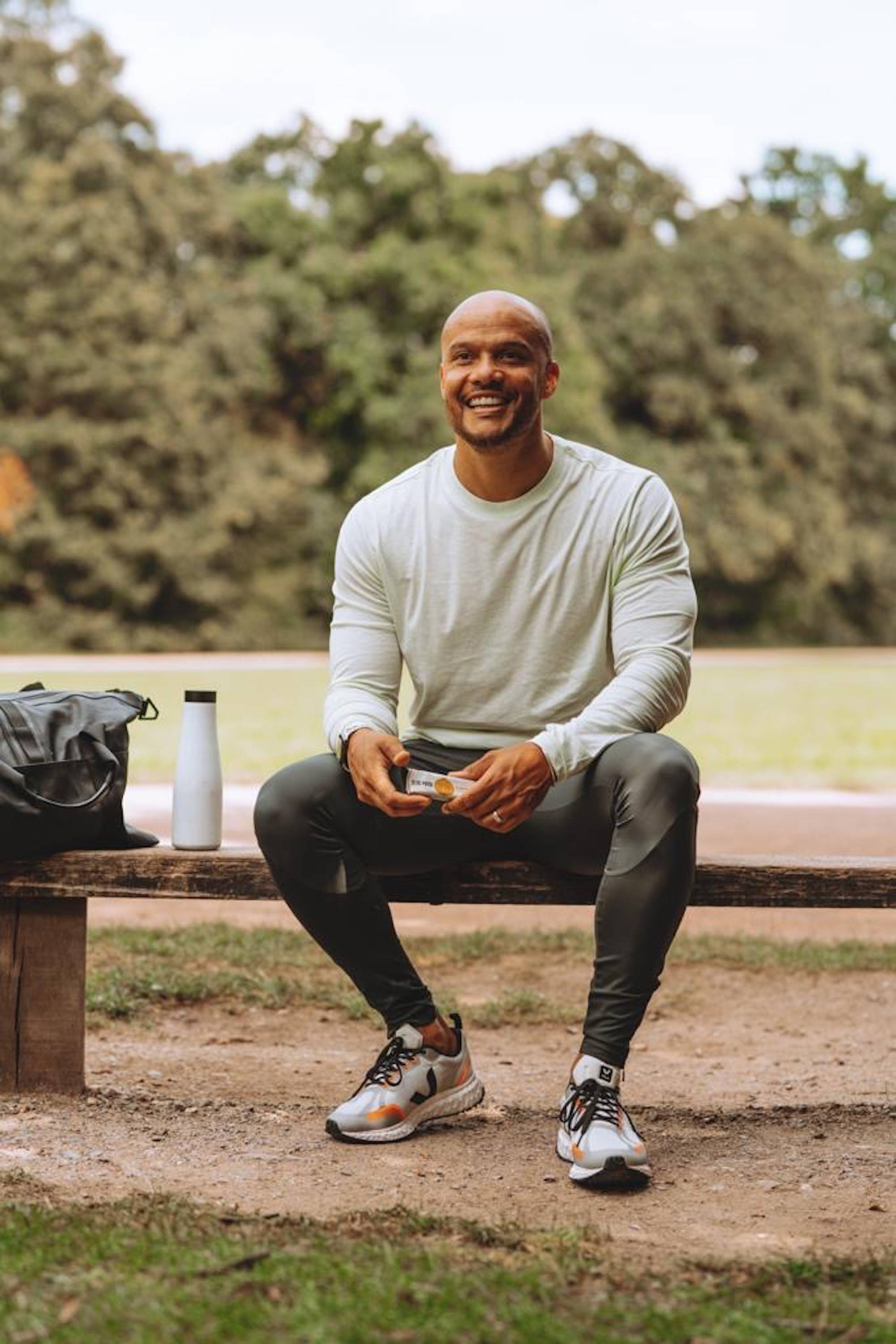 Thanks for chatting with us, Harry! What are your biggest passions right now?
It's an absolute pleasure guys, thanks for having me.
From a health and wellness perspective, at the moment it's my rehabilitation from a hip injury I sustained. So a lot of my workouts are currently working on mobility stretches/exercises and a lot of slow and steady cardio for my injured hip so that I can get back up and running to my very best.
Aside from that, my first son has just turned two and I'm about to become a dad for the second time so the majority of my time is taken up preparing for that exciting moment when baby number two comes along!
You have an impressive portfolio of achievements. What has been your career highlight to date?
It's such a cliché, but it's so hard to choose! I suppose what I am so proud to have done is have founded my own business and started working for myself from the very beginning of my career. It's been so challenging in such a demanding industry so to have kept that going for 17 years is something I look at with immense pride.
Obviously at home I have grown to create a beautiful family as well as having some amazing friends and wider family in my tight circle of relationships.
You've said before that your approach to training is as much about the mind as it is the body. What are your top tips for approaching wellness in a holistic way?
100% the mind is just as important as the body. I have been a firm believer of this for many years now and I think in recent years we are really seeing how crucial our mental health is.
My biggest tip would be to train your mental health now just as much as your physical health. What I mean by this is to really look at wellness outside of fitness – yes, fitness is a key component and should be taken seriously but I would also push people towards mindfulness – take up meditation, encourage a passion for a hobby such as cooking – it's easy to cook healthy and delicious and even more important to know and see what you are putting in your own food. It's all about balance.
Are there any small changes people can make to feel almost instant benefits to their wellness?
There are two small changes I would definitely recommend. First, employ some sort of mindful practice. Ten minutes of breathing exercises a day have had a tremendous impact on managing my stress, improving my sleeping and generally just making me feel better every day. There are some great apps or online videos for these types of exercises.
The second is to go about proactively managing your gut health. We know eating a whole food, high plant, vegetable heavy diet is great for you, but I would also recommend introducing a good probiotic into your diet.
Look after your gut and look after your mind. They have a direct relationship.
How do you approach setting a fitness plan for a new client? What might a typical routine look like?
There is no such thing as a typical routine. It's a mistake I think a lot of people often make. A good coach should always be setting a bespoke routine tailored to an individual's needs. There are unfortunately no one-size-fits-all approaches.
The way I approach setting a plan is to meet someone first – find out their wants, needs, their lifestyles, stresses and pressures they have in their life, their biggest time constraints, what they do professionally and what they like to do personally away from the workplace. This allows me to sculpt and understand how best I can help someone just from spending an hour with them and finding out a bit more about them.
For people who have struggled to keep up with exercise during this difficult year: what are your top tips for getting back into exercise? What are some good goals to start with?
For anyone who has struggled, my top tip is to set yourself a physical challenge. Commit to doing something on a set day, obviously events are not easy to come by at the moment, but for example say to yourself: 'In three months' time on such and such date I will cycle 50km," or "I will run a marathon distance" and work backwards from that, building up your training towards it.
Tell people you are doing it, plaster it across your social media, maybe even raise some money with a charity as that way you are committed and it always helps have those closest to you able to help and push you towards a solid goal.
I would always advise people to set physical challenge goals over something like a weight loss goal – they are far more motivating, and weight and health benefits will always be a by-product of challenging yourself.
What are the signs of a good workout session?
For me it's something very simple: to always feel better leaving the session than you did when you started. Whether that is physically, and your body feels alive, or sometimes you may feel exhausted, but at least you can tell yourself: "Well done, you completed your work out today," and give yourself that mental pat on the back.
What are your mindfulness tips for beginners?
My number one tip is start to meditate at the same time of the same day, every day. When I started, I would wake up early, have a green tea and little stretch and I would meditate for about 10-15 minutes using an app or just listening to some calm music.
That was my morning routine and it started to breed consistency into my lifestyle. Once I was then committed to it, I was able to slip it in to any part of my day to work around my routine or schedule.
What do you think is the key to finding a healthy life balance?
The key is to always create time in a weekly schedule for yourself. Do some things for you, that you love. Make sure you diarise and prioritise that time whatever is – heading out for a round of golf, socialising with friends, getting comfortable at home and reading a book. The ultimate measure of wellness for me is happiness and if you are feeling unhappy then you need to manipulate some of the variables to make you happy. I'm very fortunate to have developed a career out of something I am very passionate about, but I know this isn't always the case for everybody, so make changes on the things that make you feel unhappy.
And finally, what's coming up next for you?
As I mentioned above, I'm about to be a dad for the second time so it's all systems go towards that at the moment. As you can imagine, it's been an immensely strange time over the last few months for us to have been expecting, so we are just really looking forward to adding the newest addition to our family!
---