Inspiring Insights: Celeb and Founder of POW, Emily Warburton-Adams
ZENB isn't alone in its mission to promote positivity, nutrition and wellbeing. Incredible individuals across the globe are using their talents to truly inspire change and deliver difference.
In our Inspiring Insights series, we'll be asking them to share their expertise on living a more balanced life. And this time we're speaking to Emily Warburton-Adams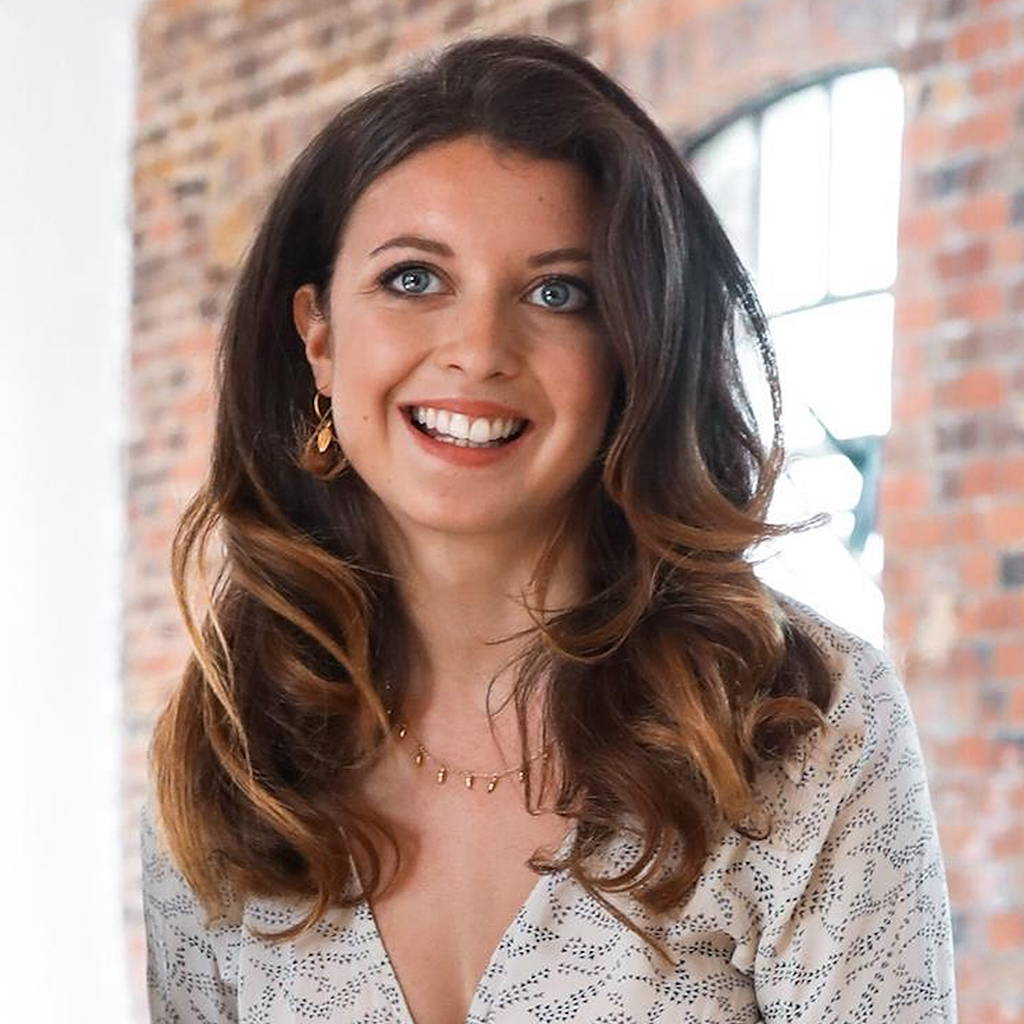 Thanks for chatting with us, Emily! Ok, first question, who Is Emily Warburton-Adams?
Hello! I'm a 26-year-old London girl. I used to work on Superyachts and ended up on a reality TV show called Below Deck in the States four years ago. I moved back to London in 2017 and, passionate about nutrition, I studied to become a Health Coach and joined forces with my mother to set up a wellness food company called POW Food which we still run today.
What areyour biggest passions right now?
I've just finished a business sustainability course through Cambridge, I love reading and learning. Being passionate about sustainability and making a positive impact through life and work, I work with conscious-focused companies and head Sustainability at POW. With our company being food based, my main goals at the moment are to look atthe main areas we can make a positive impact - food waste, feeding vulnerable individuals through our Meal for a Meal scheme, and continually improving our supply chain. I value my family time, running, yoga and dipping into painting.
You recently asked your followers the biggest lesson they had learned throughoutlockdown - what was yours?
How much I valuehaving doggies: the purpose they provide, the daily joy and unconditional love. I am also eternally grateful for my family and being able to spend quality time with them. Life is so fast; it was the first time we all slowed down and connected properly for a very long time.
You've said "learning to live more sustainably and be conscious in today's world can be a minefield"– what are some small changes we can make to tackle food waste?
It's rather crazy to think that 1/3 of food produced for human consumption is lost or wasted pre retail, so it is firstly important to adopt an active interest in looking into the brands we buy and how sustainable they are, supporting companies that have systems in place to prevent food waste along their value chain so they can thrive.
At home there are lots of incremental changes that, when combined, contribute to making a positive impact. These include:
Planning meals so that you use ingredients and they aren't wasted.
Freezing food so that you can consume it at a later date.
Invest in a home composting bin so that you can use your food waste productively and it doesn't go to landfill.
What have been your favourite entertainment binges recently? Podcast or show?
I have absolutely loved watching The Duchess recently on Netflix.
If you had only 10 min/perday for self-care what would you do and why?
A meditation - itnever fails to completely turn your mindset and day around, gift clarity,alternate perspectives and peace of mind.
What do you think the plant-based food world needs more of?
I personally feel that there needs to be more awareness around the differences between vegan and plant-based food diets, with plant-based being focused around natural, whole-foods rather than processed items and alternatives that are becoming abig part of the Western vegan diet. These items can be energy intensive to manufacture, and are not in harmony with the natural environment or the body.
How important do you think it is that sustainability is put at the core of futurefoods?
I think that it is paramount. Farming is responsible for 20-30% of the world's greenhouse gas emissions and food efficacy is becoming a major cause for concern as we bear the consequences brought about by climate change. Severe drought, insufficient crop yield and decline in Natural Capital continue to influence the rise in malnutrition cases worldwide. Without putting more value on our natural resources and paying attention to sustainability across the supply chain, weare putting our planet, food availability and future generations at huge risk.
What do you think is the key to finding a healthy life balance?
As human beings I believe we need to play, have a purpose, create valuable relationships and a support network, whether they are emotional or physical, and work towards feeling fulfilled with an understanding of what this means for us.
And finally, what'scoming up next for you?
This year has thrown us all off! I am working very hard at POW Food, our business developments and picking things up again after the last lockdown. Having just finished the business sustainability course I am taking some time to see friends again, try and get away for a little break, and carry on working on my blog and Instagram.
---