How To Connect With Nature
Here in the UK we are blessed with many simple ways to connect with nature, these include:

• Taking a walk through a meadow
• Sitting and relaxing by a body of water, whether that's the great open ocean or a quiet little lake
• Losing yourself deep in the middle of a woodland walk
• Taking in the awe-inspiring splendour of mountains and waterfalls
• Creating time just for yourself, whether that's outside in nature or just enjoying five minutes listening to a nature podcast or watching a nature video
• Go outdoors for your daily workout, yoga session, meditation – whatever it may be

So even if you have very little time, these examples prove there are many easy ways to connect with nature.

But what are the benefits of nature for us?
At ZENB, we commissioned a study to look into these experiences and how people can connect with nature. The study's aim was to see what impact 'snacking' on nature could have on your mood, wellbeing and perceived cognitive ability.

Why is it Important to Connect with Nature
The study showed that something as simple as exposure to videos of natural environments resulted in an increase in positive mood states and a decrease in negative mood states. The following emotions and responses were shown to be significantly changed when watching nature videos compared to watching videos of urban environments:
• Feeling more creative
• Feeling more productive
• Feeling more of a sense of perspective
• Feeling an overall effect of restoration
• Feeling restored and relaxed
• Feeling less annoyed
• Feeling less angry
• Feeling less burnt out
So, spending time in any natural setting can boost your mood and your wellbeing.
The sea and lake environments proved most effective at making the respondents feel happier, as well as reducing sadness and feelings of anxiety. So, if you are looking to improve your overall happiness, perhaps the best element of nature to explore would be to take a walk along the seafront or find a place to sit by a peaceful lake.
Other natural environments also improved a state of happiness compared with urban environments. There wasn't much difference between the impact of woodlands, mountains, waterfalls and meadows, but each had less impact than the sea or lakes.
The study concludes that, if a submersion into real nature cannot be achieved, a 5 minute nature 'snack' such as a video, podcast, or short walk can achieve similar benefits.
Exploring Our Connection to Nature: Water (Sea, Lakes & Waterfalls)
From the roar of the ocean, to the trickle of a stream or the sound of wind blowing across a reservoir, connection to water can be closer to you than you think. As we have alluded to earlier, the sea and lakes can improve our overall happiness and reduce sadness and feelings of anxiety. But that's not all.. Sea and lakes also proved to impact other emotions….
Our study shows seas and lakes had the biggest impact on respondents mood and emotions;
Increasing:
• happiness, 68%

• inspiration, 52%
• sense of perspective, 47%
• interest, 34%
• Productivity, 28%
Decreasing:
• anxiousness, 57%

• stress, 52%
• sadness, 51%
• annoyance, 51%
• angriness, 47%
• being burnt out, 47%
• irritability, 40%
• confinement, 32%
• isolation, 27%
Waterfalls on the other hand had the biggest impact on people feeling more creative and determined:
• more creative, 73%
• determined, 28%
Exploring Our Connection to Nature: Meadows
Meadows are not just beautiful areas of nature to explore, they're also packed with life: Birds, insects, rabbits and hares are just some of the wildlife you can find in meadows. Not only that, but the very scent of wildflowers can be restorative itself.
When viewing meadows, the biggest impacts were on the emotions of feeling more excited and less upset:
• more excited, 30%
• less upset, 29%
Exploring Our Connection to Nature: Woodlands
Woods and forests are perhaps the most unique natural environments to explore. Woodlands can be all encompassing. Awakening your senses, from the sound of the birds, to the smell of damp earth and the touch of the rough bark beneath your fingers... Even in a video format, woodlands are something that can effect you.
When exploring woodlands, the biggest impact on the emotions were:
• Forgetting your worries, 54%
• Clearing and clarifying your thoughts, 46%
• Feeling less distressed, 28%
How can you experience the power of nature if you live in a city?
Connecting with nature in the city is easier than you might think. As has been explored in this study, when time is short, looking for videos of natural environments, or listening to nature based podcasts can have significant benefit to your mood and wellbeing.
You can experience and even discover nature if you live in the city! Visit a park, find a lake, river or canal. Even if it's just for five minutes, you will feel the benefits of nature.
What does it mean to become one with nature? And is it the same as connecting with nature?
Nature can become part of your identity and how you live your life. As we've explored in our study, connecting with nature, even for the briefest of moments, can be hugely beneficial.
How does our diet impact the way we connect with nature?
As this study proves, 'snacking' on bite sized portions of nature, even just a quick five minute video, will help to improve your mood and wellbeing.
Our diet can have a direct impact on our connection with nature. A focus on natural ingredients, rather than heavily processed foods can make a difference, not only to our bodies but our whole self.
So if you want to take that further, why not snack on our veggie bars and bites.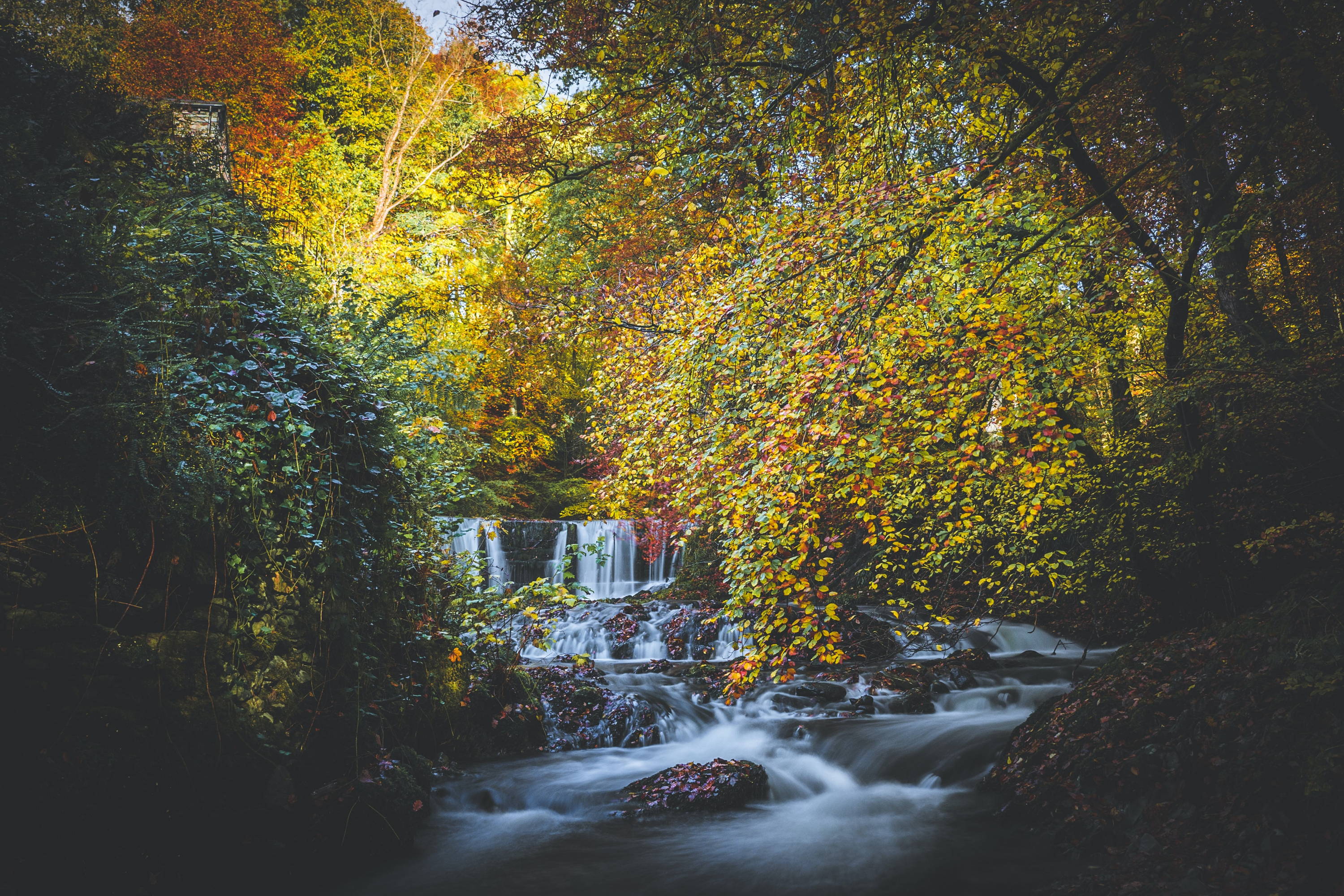 Would you like to know more?
Listen to our five part podcast series hosted by Jasmine Hemsley here:
---