Host a summer soiree like a pro with 5 super dinner party hosting tips
With summer just around the corner and the buzz of upcoming sunny alfresco get togethers, we thought we would share with you our favourite ZENB dinner hosting tips… how you can use your ZENB products to really wow your guests, both with a delicious menu and with small unique takeaways they won't forget. It's a 10 from ZENB!
Dinner is served….
On March 30th we held our first 'VIPea' dinner at the beautiful Petersham Nurseries in Covent Garden. With a guest list of top influential foodies and media, we wanted to make sure this was an evening to remember.
We were lucky enough to team up with iconic vegetable led chef, author and food sustainability campaigner Anna Jones to be our evening host, alongside the talented Claudio Milani from Petersham Nurseries.
Our main focus was showcasing how nutritious and tasty a fully plant powered menu can be, championing low waste in the kitchen and of course some inside information of what is to come from ZENB this year!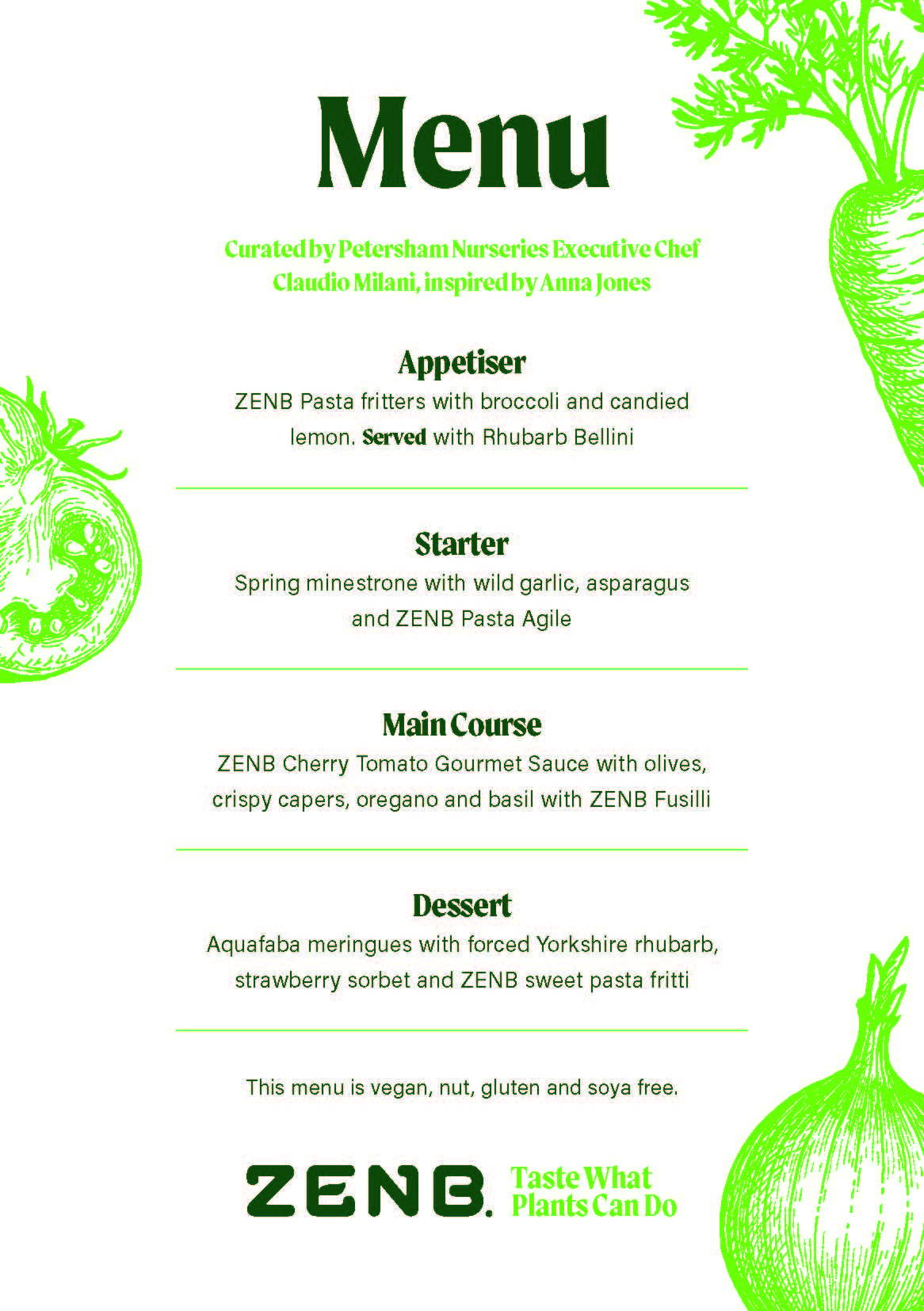 Pictures speak louder than words and the venue (and food!) really was breathtaking, take a look at the pics below, they may spark some inspiration…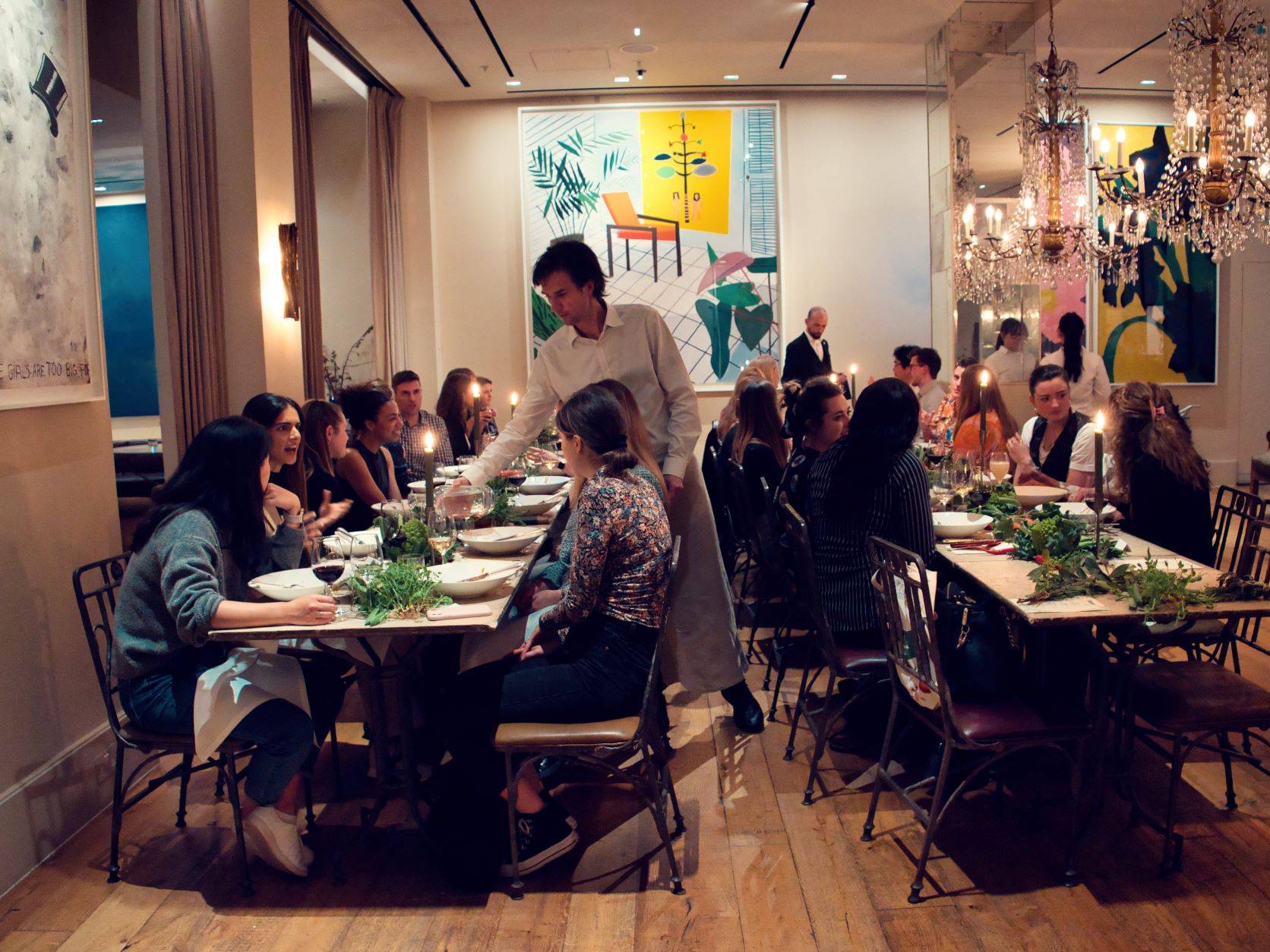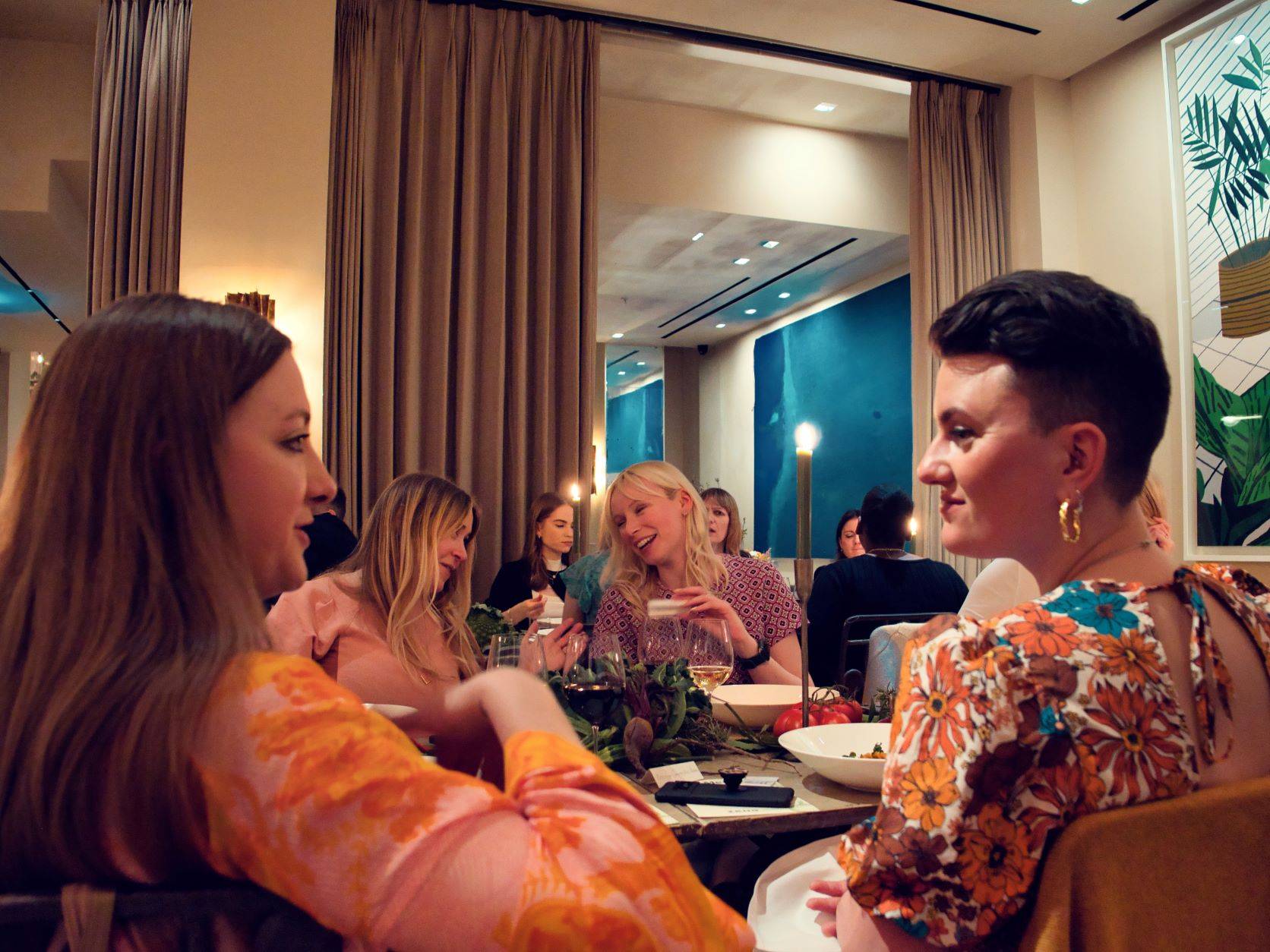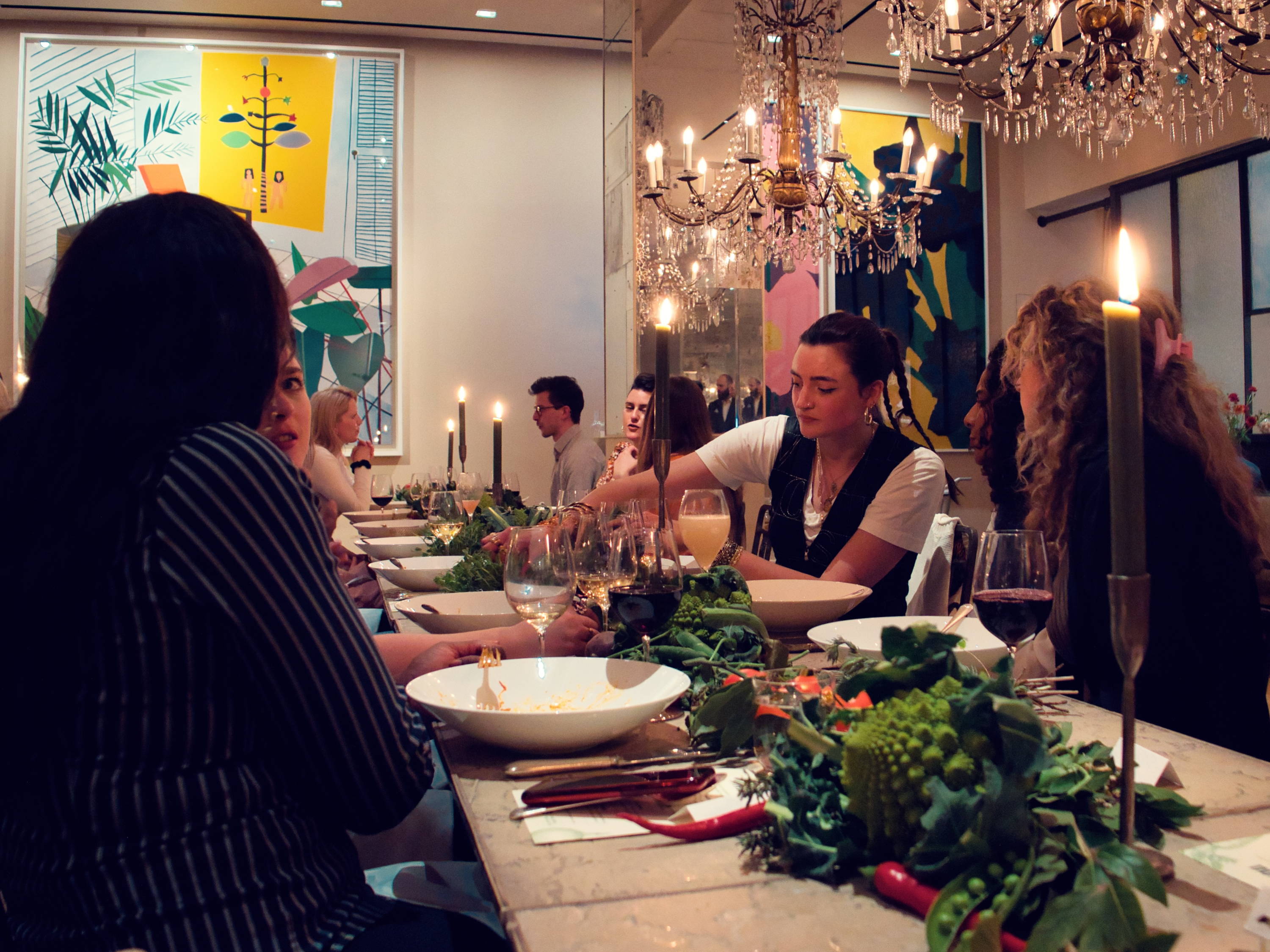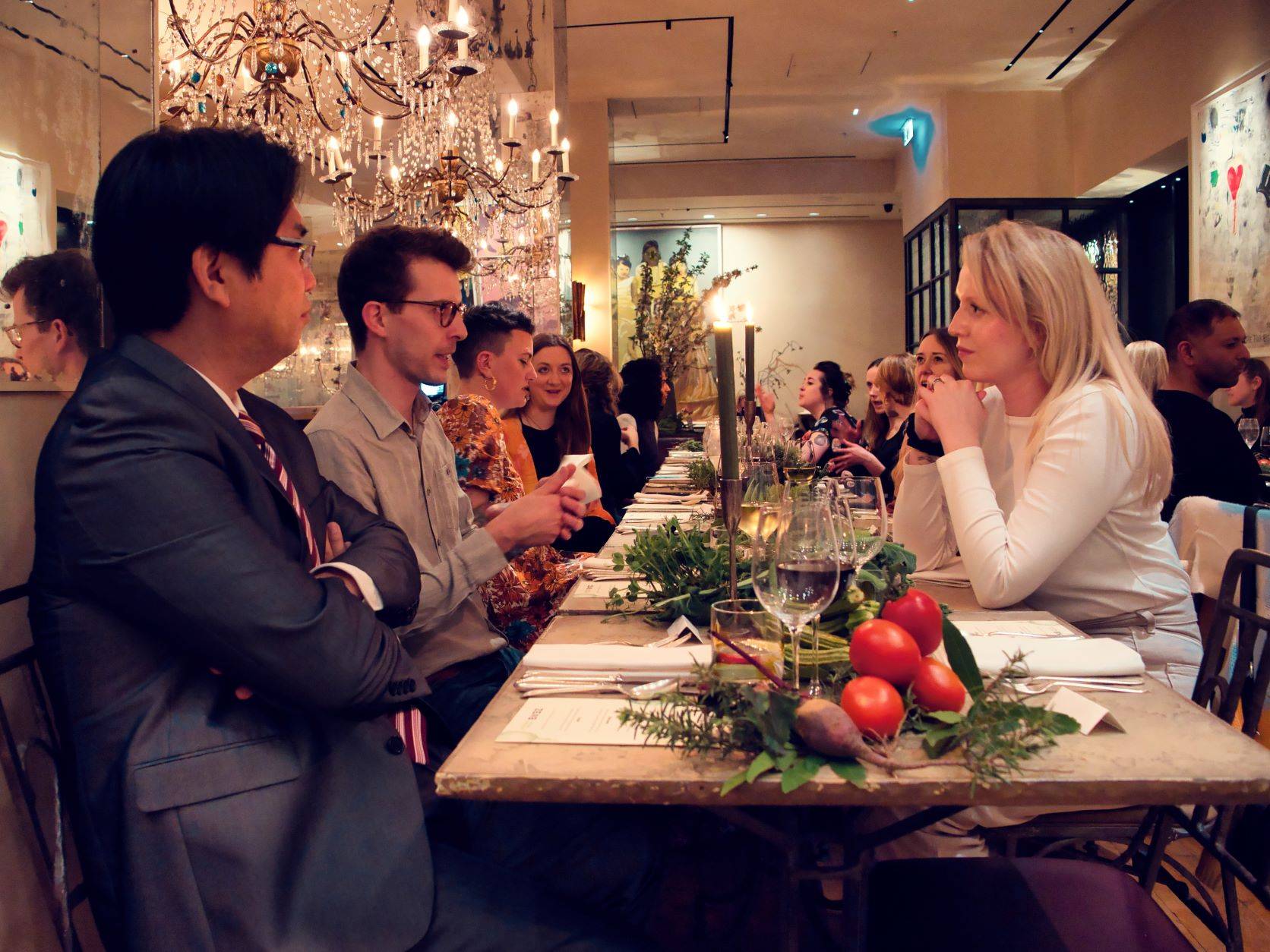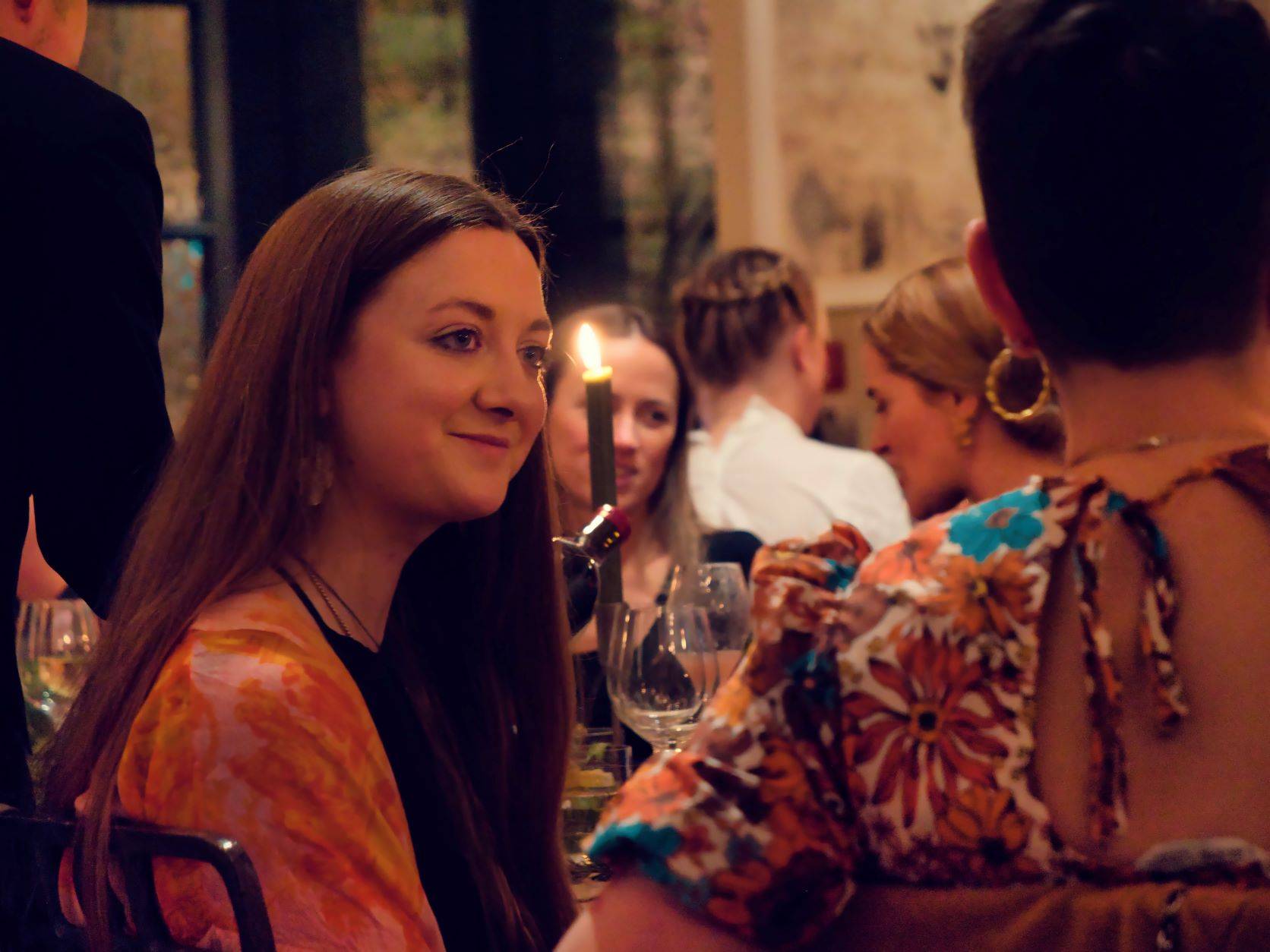 With the days getting longer and warmer, there's no better way to enjoy the company of family and friends than by hosting your own outdoor dinner party. With your cupboards stocked with your favourite ZENB products, check out the 5 tips below to help you plan an evening to remember!
1. As your guests arrive, start with a cocktail made using any spare fruit from your dessert. At our ZENB dinner we went for a fresh bellini, using any spare rhubarb from the dessert. Reduce waste and get the conversations flowing.

2. Stir in ZENB Pasta Agile to your soup/ broth for a tasty starter, it can replace adding potatoes or other bulky veg and takes only 2 minutes to cook. Simply stir in right before you serve. Easy!

3. Music is a must, we have already created some great playlists for you and your guests to enjoy. Click here to discover more.

4. Pasta in every course? Tastier than popcorn and add a protein hit and flare to your dessert. Simply deep fry the dried ZENB Pasta Fusilli and dust with the sugar of your choice - icing sugar is traditional but granulated gives more of a crunch. Your guests will be talking about this for days!

5. Decorate your table with veg! Add a unique switch to flowers and your guests can go shopping at the end of the evening and take the veg home with them. No waste and something to remember. We had lots of fun with this at our dinner, check out our video below!

Don't forget to follow us @zenb_UK on Instagram and @ZENBFOODSUK on facebook to stay in the know on the latest tips, tricks, and fun facts you need to live a more plant-fuelled, balanced life.
---