Food to fight anxiety: Help beat stress with a healthy diet
Let's face it, it's been a tough ride (to say the least) since the pandemic struck, and there's plenty of evidence to suggest many of us are also anxious about what happens next (1).
As well as mentally soothing activities like breathwork and getting out into nature, nutritious food is one of your best friends when it comes to combating stress.
We spoke to Neil Shah from the Stress Management Society, who explained that feeling stressed is often the result of physical changes caused by 'fight or flight' hormones, released when we're under too much pressure.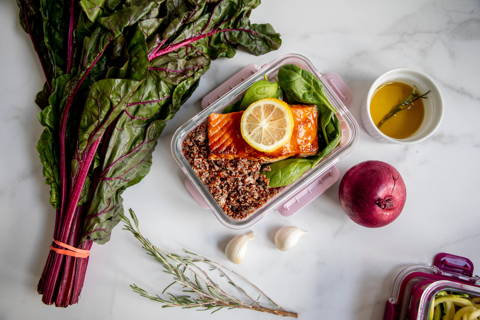 "When the demands and pressure on us are more than our ability to cope, we have this physiological response," he told us. "And a survey we carried out showed that 65% of people feel more stressed than at any time in their lives. We need to take stock and deal with that as a society.
"Undoubtedly, eating well has a part to play. The natural world has provided us with so many wonderful plants with healthy qualities. And there are ingredients like magnesium and zinc that we know help deal with stress.
"One size doesn't fit all, so find what works for you. But one thing is for sure, the closer you are to nature, the more beneficial it will be."
So, to help you make the most of the months to come, here's a handy guide to a dozen foods to enhance your mood.
Delicious after dinner or sprinkled on your cereal, a handful of berries could be the perfect pick-me-up. They're packed with antioxidants that protect your cells and fight your response to stress. (1)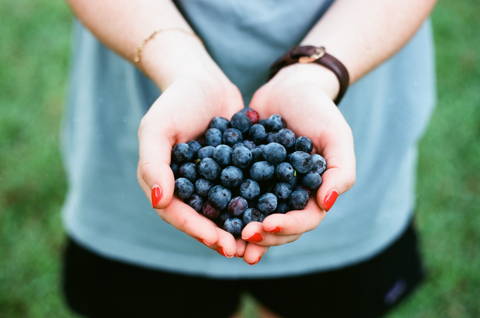 We all know that yoghurt can be good for your tummy, and it turns out all that healthy bacteria has positive effects on your brain health (12), while also possessing those all-important anti-inflammatory qualities.
It might not sound appealing, but we just mean the likes of salmon, mackerel, sardines and trout. They're all swimming in omega-3, which helps improve your cognitive function (2), and they also pack a big helping of vitamin D that may combat depression and Seasonal Affective Disorder (SAD)(3).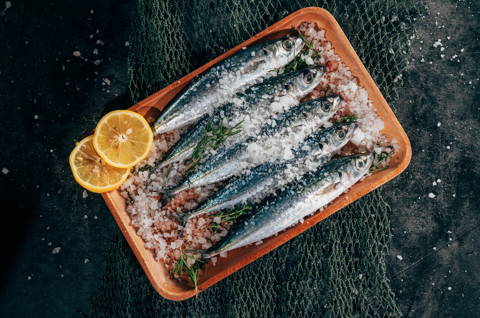 Whichever way you like them, this simple breakfast staple carries a payload of vitamin D, backed by stress-relieving vitamin B12 (5) and amino acids that create the pleasure hormone serotonin (6).
We're big fans of beetroot at ZENB. Not only is it an amazing ingredient in our Veggie Snacks and adds a super healthy splash of colour to your salads and other dishes, but beetroot is also a great source of folates that help combat stress. (4)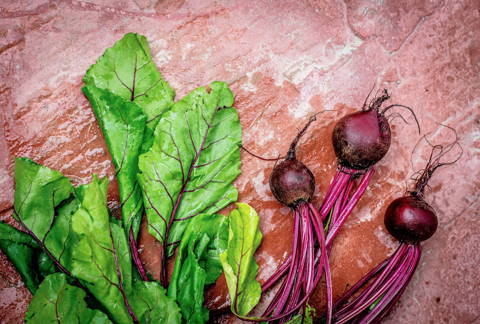 A long-time tipple for those who want to relax, put your feet up and add some chamomile tea into your cuppa routine. You'll get the benefit of a flood of flavonoids that have been shown to reduce anxiety(11).
Veg such as spinach, kale and cabbage are all-time classics when it comes to health benefits. They're also laced with folates that release the well-being chemical dopamine (7), along with stress-busting magnesium (8), to ensure they're helping to take care of your mental health too.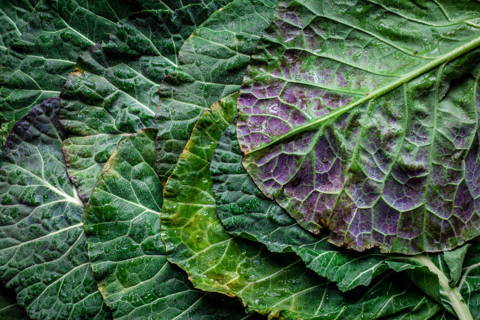 A natural in curries, smoothies and adding a dash of colour to your dishes, turmeric's active ingredient curcumin (9) may lower anxiety and reduce inflammation which is a physical effect of depression.
Obviously, you can treat yourself to anything you fancy now and then, but to boost your mood and savour chocolatey goodness, nibble on 70% cocoa (10) that's high in magnesium, and helps produce serotonin. That serotonin boost can also come from cacao nibs, which feature in our delicious Beetroot and Pumpkin Veggie Bites.
Nuts punch way above their weight when it comes to health-enhancing qualities. Snack on a handful of Brazil nuts to enjoy a perfect cocktail of anxiety-battling antioxidants and magnesium (13).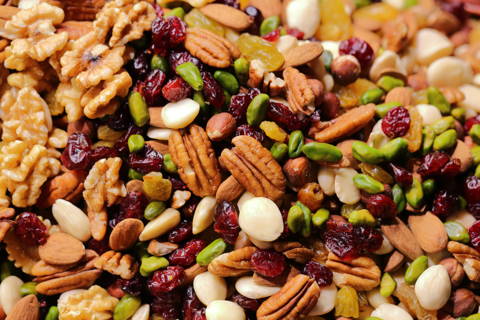 If Brazils aren't your nut of choice, try cashews, which are shot through with stress-busting zinc (14) and add a delightful nutty touch to your favourite salad.
Perfect to peel in the sun and packed with vitamin C, oranges boost your immune system – which suffers when you're stressed – and help fight off the stress hormone cortisol. (15)
REFERENCES
1. https://www.webmd.com/anxiety-panic/ss/slideshow-calming-foods
2. https://www.ncbi.nlm.nih.gov/pmc/articles/PMC5372961/
3. https://pubmed.ncbi.nlm.nih.gov/24732019/
4. https://www.health.com/food/stress-relieving-foods?slide=4802a594-6245-4468-acb4-a1f49244101d#4802a594-6245-4468-acb4-a1f49244101d
5. https://www.healthline.com/nutrition/vitamin-b-complex#benefits
6. https://www.medicalnewstoday.com/articles/322652#other-foods-that-may-help
7. https://www.health.com/food/stress-relieving-foods?slide=7c5493f5-aea2-4a91-9963-406cf0a4d254#7c5493f5-aea2-4a91-9963-406cf0a4d254
8. https://www.healthline.com/health/magnesium-anxiety#overview
9. https://link.springer.com/article/10.1007/s11655-015-2160-z
10. https://www.health.com/food/stress-relieving-foods?slide=c0dedac9-36f6-47b5-87ca-f6d23ddbf110#c0dedac9-36f6-47b5-87ca-f6d23ddbf110
11. https://www.healthline.com/health/anxiety/tea-for-anxiety#chamomile
12. https://www.health.com/food/stress-relieving-foods?slide=7c89fd69-a6e9-4e37-9f05-61baf93a2d9d#7c89fd69-a6e9-4e37-9f05-61baf93a2d9d
13. https://www.medicalnewstoday.com/articles/322652#other-foods-that-may-help
14. https://www.medicalnewstoday.com/articles/322652#other-foods-that-may-help
15. https://www.medicalnewstoday.com/articles/322652#other-foods-that-may-help
---