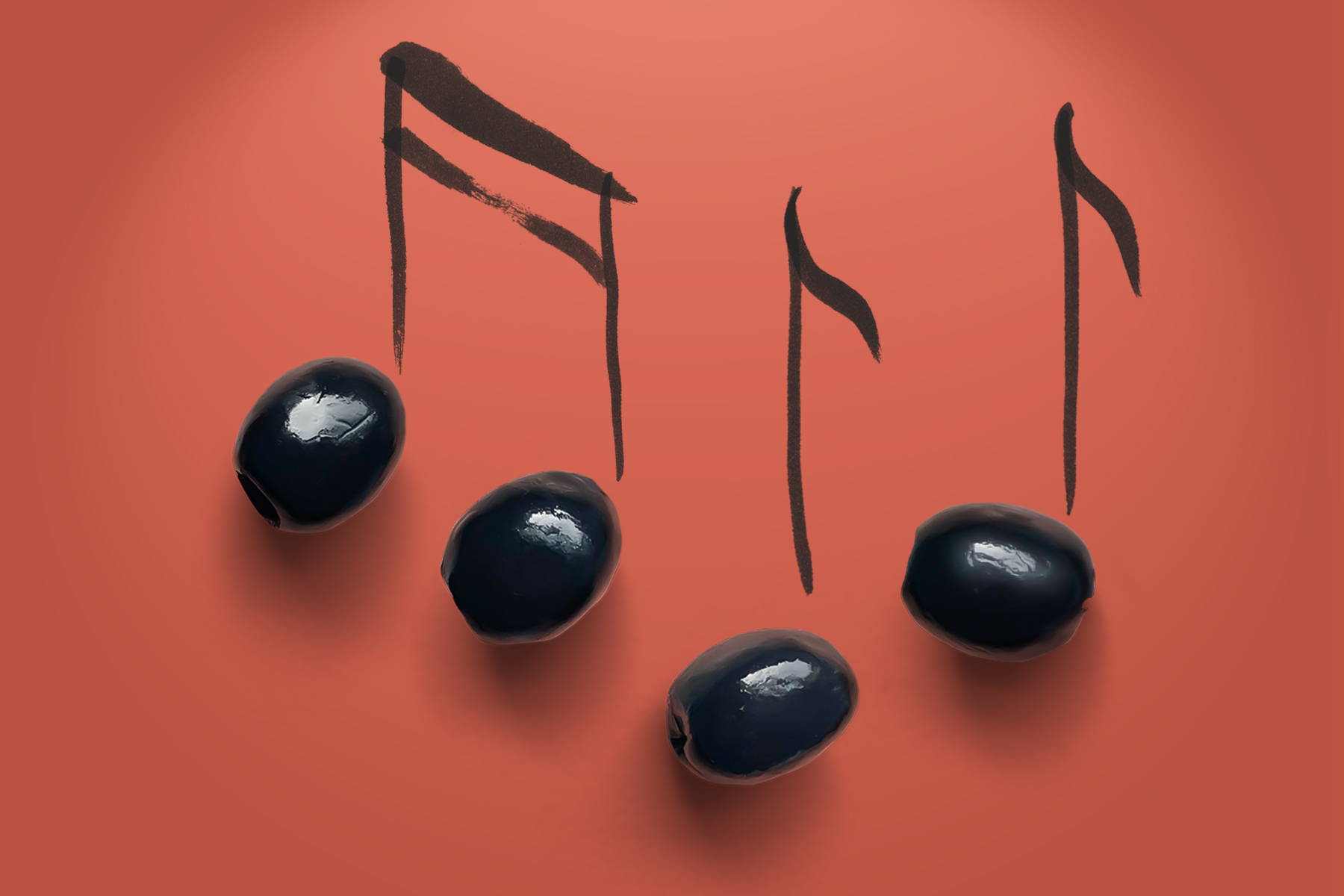 Food brings people together. Whether you're breaking the ice for the first time or marinading new memories with loved ones, the meal is what unites us. But the crucial extra ingredient? It has to be MUSIC.
We've all felt the power of great tunes to set the vibe across a dinner table, with subtle sounds for intimate moments, classic background beats to keep the conversation flowing, and all-time bangers and mash-ups that spark an impromptu dinner party dancefloor.
But it's a tricky business to get right, so to help you hit just the right note whatever's on the menu, we've composed a convenient trio of ZENB Dining Playlists for all your dinner party occasions.
First, here's a little lowdown on why music is the perfect partner for food and how we made our playlist choices.
1) Take it Eassssssy
We literally do eat to the beat. The slower the rhythm, the slower we chew. And that means we fill up on less food. Definitely handy for those more romantic moods.
2) Tasty Tunes
Amazingly, music can actually fine-tune our sense of taste. High-pitches enhance sweet and sour, lower ones bitterness, staccato invokes crunchy, and you'll put more creaminess on the plate with something smooth.
3) Cultured Cooking
Music can conjure exciting images of the culture it comes from. So whatever cuisine is on the table, listening to that region's sounds makes it taste more authentic. Line up your bhangra beats and mariachi melodies accordingly.
4) A Little Mood Music
Good music simply creates good vibes, making your brain decide that things are pretty peachy. So, when the sounds are hitting the spot, everyone is happier, open to having fun and enjoying what's on their plate.
5) Magical Musical Memories
Rhythms, rhymes, melodies and lyrics have the ability to unlock memories stored in two big parts of the brain. This means tracks you play at that dinner party will be evoking good times way into the future.


NOW GET YOUR TASTE BUDS DANCING
We've curated three dinner time playlists that are perfect for different occasions: the family meal, eating with friends, and a romantic dinner. These tracks give you one less thing to worry about the next time you host and will set just the right mood for the moment.
Playlist 1 - Family Feast
We chose these tracks because…
They're fun, upbeat, and there's nothing to strike the wrong chord with older family members. Expect plenty of nostalgia with some recent hits sprinkled in to keep all generations happy, and just the right tempo to keep younger eaters chilled and in their seats. Toe-tapping allowed.
Playlist 2 - Food with Friends
We chose these tracks because…
We're taking the tempo up a notch. These are bigger tunes, pumping out positive energy that will take you through the gears from head-nodding to seat-dancing. Fear not; no full-blown club anthems or heavy beats, so the focus doesn't stray from the good food and dinner table chat.
Playlist 3 - Dinner for Two
We chose these tracks because…
There's a subtle seam of romance threaded through these tunes, but the only cheese will be the elegant slices of pecorino on your board (that's a serving suggestion). It's laid back and chilled, but still atmospheric and sprinkled with toe-tappers. Fun, sophisticated tunes to chat to, wherever the evening takes you.
Now you've got your playlists sorted and your head's full of food facts you can drop if the conversation wanes, why not check out some of our simple, nutritious and delicious recipes for all occasions, with many featuring our award-nominated 100% Yellow Pea Pasta.
You can also share some of those dinner memories by putting them on Instagram and tagging ZENB_UK.
---